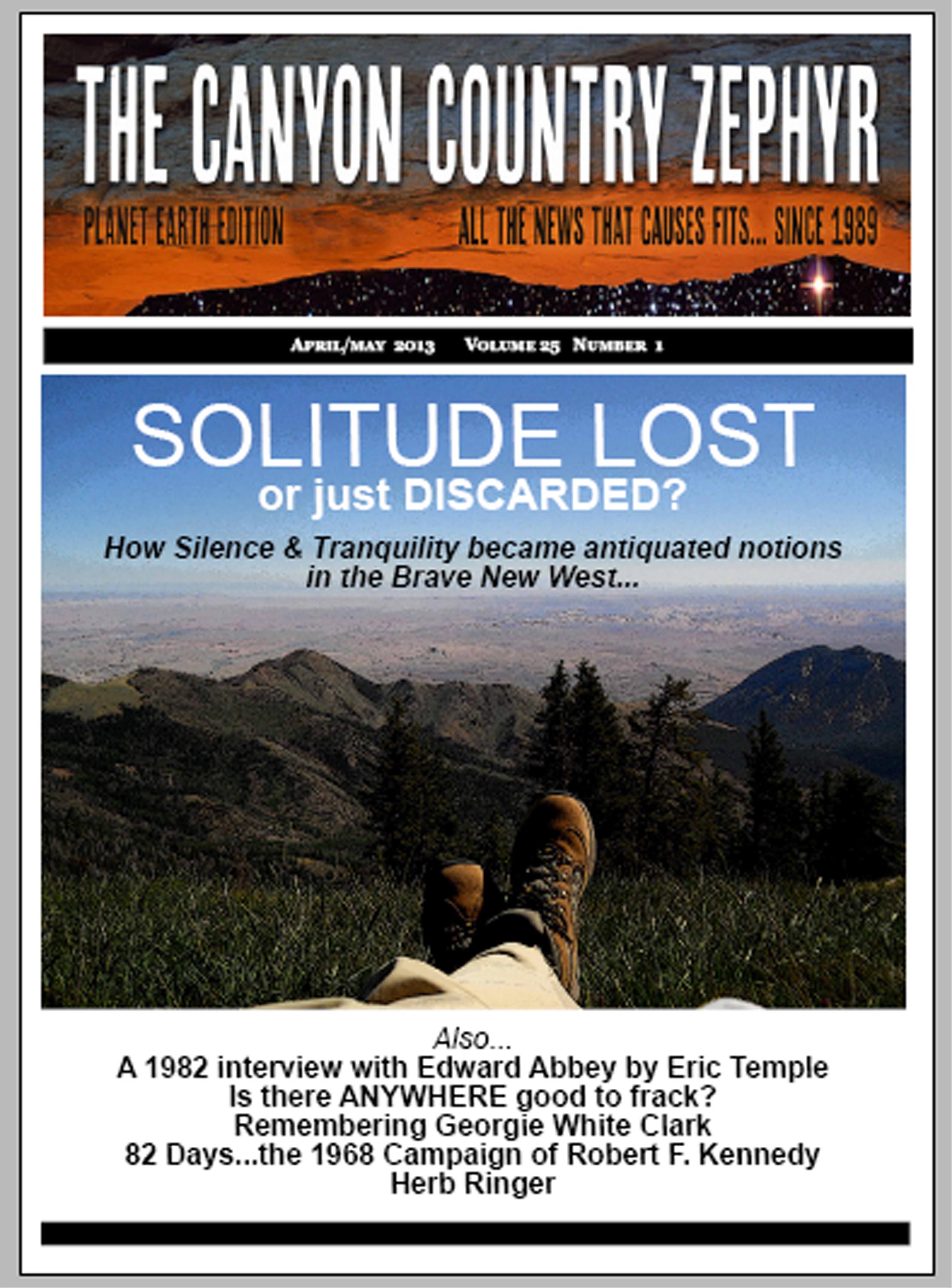 TAKE IT OR LEAVE IT…JIm Stiles
Where to Frack…My Favorite Tourists:  Charles Pipes
KingWorld & Albert Christensen…?
SOWING CLOVER…Tonya Stiles
The President of Uruguay…A Role Model for America?
Digging Out from Global Warming
The WILDER WEST…
the Art & Wit of DAVE WILDER
"West of the Tropics' PLUS commentary

SOLITUDE LOST…OR JUST DISCARDED?
How Silence & Tranquility Became Antiquated Notions
in the Brave New West…Jim Stiles
from 1990: WHAT (DID) MOAB WANT?
& a 1990 interview with economic development coordinator
TOM SHELLENBERGER
GRAND PLANS…A MOAB UPDATE…April 2013
Doug Tree
HERB RINGER
VIRGINIA ST in RENO, NEVADA..1944 & 2012
A 1982 INTERVIEW with EDWARD ABBEY
By Eric Temple
Global Warming:  Maybe Denial is Working for Betty and Lou, but it Isn't for Their Teenagers
By Scott Thompson
LOSING SOLITUDE  "WHO ARE WE?"
Martin Murie
GEORGIE WHITE CLARK: Woman of the River
Anne Crosman

82 days…Robert F. Kennedy's Campaign for President
March 16 to June 4, 1968
THE BULLETIN BOARD of DOOM
Mudd, Stiles & the Heath Monitor Files
Ray Garner Presents: THE DESERT
Remarkable stills from a 1949 travel film
VLACHOS' VIEWS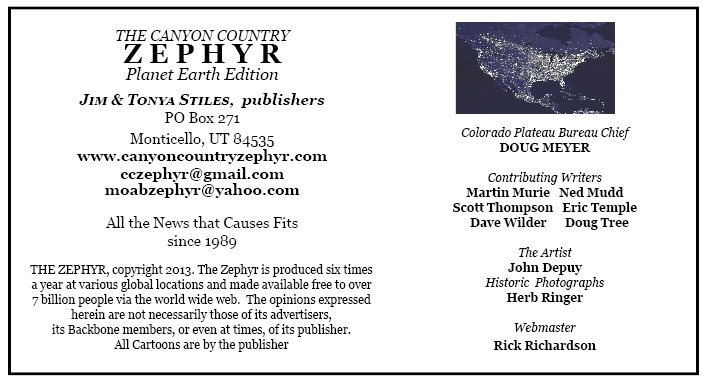 To see the PDF version of this page, click here.