FROM KSL-TV…WIND FARM STIRS CONTROVERSY
MONTICELLO, San Juan County — A battle has erupted over a proposal for southeastern Utah's first wind farm.
It's ironic because city leaders in Monticello aggressively promoted wind industry development. Now, some residents are shocked to find out just how close some of the giant wind turbines would be.
http://www.ksl.com/?nid=148&sid=22533669
Add all of us up, all 7 billion human beings on earth, and clumped together we weigh roughly 750 billion pounds. That, says Harvard biologist E.O. Wilson, is more than 100 times the biomass of any large animal that's ever walked the Earth. And we're still multiplying. Most demographers say we will hit 9 billion before we peak, and what happens then?   NPR
http://www.npr.org/blogs/krulwich/2012/10/22/163397584/how-human-beings-almost-vanished-from-earth-in-70-000-b-c

"As more of our life migrates online, the digital domains where we spend so much time may be as influential and important as the towns where we choose to go to school, find jobs and raise our families." Pittsburgh Post-Gazette/New York Times
http://www.post-gazette.com/stories/business/technology/when-the-webs-chaos-takes-an-ugly-turn-658405/

Reducing the risk of extinction for threatened species and establishing protected areas for nature will cost the world over $76bn dollars annually. Researchers say it is needed to meet globally agreed conservation targets by 2020….The scientists say the daunting number is just a fifth of what the world spends on soft drinks annually.  BBC News

http://www.bbc.co.uk/news/science-environment-19912266
China Leads the Way as Demand for Coal Surges Worldwide
Coal remains a critical component of the world's energy supply, despite its bad image. In China, demand for coal in 2010 resulted in a traffic jam 120 kilometers, or 75 miles, long caused by more than 10,000 trucks carrying supplies from Inner Mongolia. India is increasing coal imports.
So is Europe, as it takes advantage of lower coal prices in the United States. Higher-priced natural gas on the Continent is creating demand for more coal imports from the United States, where coal is taking a drubbing from less costly natural gas.  NY TimeS.
http://www.nytimes.com/2012/11/13/business/energy-environment/china-leads-the-way-as-demand-for-coal-surges-worldwide.html?pagewanted=all
You get a picture of how interested Americans are about climate change by their car-buying choices:

"Ford's revenue fell 3 percent to $32.1 billion as vehicle sales dropped in Europe and South America. The company exceeded Wall Street's revenue forecast of $31.5 billion largely because of North America, where revenue jumped 8 percent to $19.5 billion thanks to higher pricing and strong sales of higher-margin trucks and SUVs."
http://marketday.nbcnews.com/_news/2012/10/30/14802080-ford-quarterly-profit-slips-on-european-losses?lite
More evidence that simply "protecting" an area isn't gonna cut it (no pun). Listing critters is fun and often profitable. Good for fund-raising. But then what? If left to the devices of bureaucrats and happenstance (or worse), we end up with more habitat fragmentation, less biological integrity. The slow BBQ of nature. One acre at a time.
"The rapid disruption of tropical forests probably imperils global biodiversity more than any other contemporary phenomenon. With deforestation advancing quickly, protected areas are increasingly becoming final refuges for threatened species and natural ecosystem processes. However, many protected areas in the tropics are themselves vulnerable to human encroachment and other environmental stresses." Nature
http://www.nature.com/nature/journal/v489/n7415/full/nature11318.html

Ranjana Bhandari and her husband knew the natural gas beneath their ranch-style home in Arlington, Texas, could be worth a lot – especially when they got offer after offer from Chesapeake Energy Corp.   Chesapeake wanted to drill there, and the offers could have netted the couple thousands of dollars in a bonus and royalties. But Bhandari says they ultimately declined the deals because they oppose fracking in residential areas. Fracking, slang for hydraulic fracturing, is a controversial method used to extract gas and oil.
http://openchannel.nbcnews.com/_news/2012/10/02/14183177-energy-firm-uses-land-grabs-to-secure-fracking-rights-from-reluctant-landowners?lite

According to a new study, projected temperature increases in China over the next century will likely seriously hinder bamboo, almost the sole source of food for endangered pandas. Only if bamboo can move to new habitats at higher elevations will pandas stand a chance, the researchers said.
http://www.livescience.com/24697-giant-panda-climate-change-bamboo-impact.html
A race of humans who can work without tiring and recall every conversation they've ever had may sound like science fiction, but experts say the research field of human enhancement is moving so fast that such concepts are a tangible reality that we must prepare for. ….. Within 15 years, experts predict that we will have small devices capable of recording our entire life experience as a continuous video feed – a life log that we can reference when our own memory fails.
BBC News
http://www.bbc.co.uk/news/health-20217737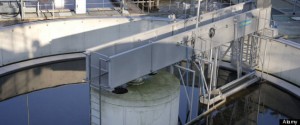 Drug-resistant bacteria has made its way to wastewater treatment facilities, according to a new study from the University of Maryland. 
Published in the journal Environmental health Perspectives, the findings show that methicillin-resistant Staphylococcus aureus (MRSA) is present at two water treatment facilities in the Midwest and two facilities in the mid-Atlantic region. 
Huffington Post
http://www.huffingtonpost.com/2012/11/08/mrsa-wastewater-treatment-plants_n_2083862.html?utm_hp_ref=mostpopular
Listening is a skill that we're in danger of losing in a world of digital distraction and information overload. And yet we dare not lose it. Because listening tunes our brain to the patterns of our environment faster than any other sense, and paying attention to the nonvisual parts of our world feeds into everything from our intellectual sharpness to our dance skills. NY Times
http://www.nytimes.com/2012/11/11/opinion/sunday/why-listening-is-so-much-more-than-hearing.html
AND…best of the ZBlog
ZEPHYR NOTE:  The company referred to here, Petro Harvester, according to its web site, "is based in Plano, Texas and backed by affiliates of TPG Capital. " The founding partner of TPG is, of course, David Bonderman, who sits on the board of directors of the Grand Canyon Trust and the Wilderness Society…JS
AN EXCERPT:  Releases of drilling and fracking waste, which is often laced with carcinogenic chemicals, have wiped out aquatic life in streams and wetlands.
In one case last July, workers for Petro Harvester, a small, Texas-based oil company, noticed a swath of dead vegetation in a field near one of the company's saltwater disposal lines. The company reported the spill the next day, estimating that 12,600 gallons of brine had leaked.
When state and county officials came to assess the damage, however, they found evidence of a much larger accident. The leak, which had gone undetected for days or weeks, had sterilized about 24 acres of land. Officials later estimated the spill to be at least 2 million gallons of brine, Roberts said, which would make it the largest ever in the state.
Yet state records still put the volume at 12,600 gallons and Roberts sees no reason to change it.
In a written statement, Petro Harvester said tests showed the spill had not contaminated groundwater and that it would continue monitoring the site for signs of damage. State records show the company hired a contractor to cover the land with 40 truckloads of a chemical that leaches salt from the soil.
Nearly a year later, however, even weeds won't grow in the area, said Darwin Peterson, who farms the land. While Petro Harvester has promised to compensate him for lost crops, Peterson said he hasn't heard from the company in months and he doesn't expect the land to be usable for years. "It's pretty devastating," he said.
http://www.canyoncountryzephyr.com/blog/2012/11/13/from-insideclimatenews-org-north-dakota-turns-blind-eye-to-dumping-of-fracking-waste-in-waterways-and-farmland/
AN EXCERPT:   The International Energy Agency (IEA) released its annual report Monday, which predicted that U.S. oil output will overtake Saudi Arabia's by the end of the decade. While many supporters of U.S. energy independence will welcome the news, the IEA report also warns that the global energy system is on an unsustainable path.
http://www.canyoncountryzephyr.com/blog/2012/11/12/from-salon-us-to-overtake-saudi-in-oil-output-by-2020/
AN EXCERPT:   Henry Joost and Ariel Schulman, the team behind the 2010 Sundance Film Festival documentary Catfish and Paranormal Activity 3, will write and direct an adaptation of the Edward Abbey novel The Monkey Wrench Gang. The project has been set up by Edward R. Pressman, who is producing with Grammy-winning album cover artist Gary Burden. The producers have been tooling around with The Monkey Wrench Gang for about 15 years but feel they've now got the right filmmakers to see through a movie adaptation of the '70s tale.
http://www.canyoncountryzephyr.com/blog/2012/11/11/from-deadline-com-catfish-team-henry-joost-ariel-schulman-to-write-helm-the-monkey-wrench-gang/
AN EXCERPT:  Climate scientists agree the Earth will be hotter by the end of the century, but their simulations don't agree on how much. Now a study suggests the gloomier predictions may be closer to the mark.
"Warming is likely to be on the high side of the projections," said John Fasullo of the National Center for Atmospheric Research in Boulder, Colo., a co-author of the report, which was based on satellite measurements of the atmosphere…That means the world could be in for a devastating increase of about eight degrees Fahrenheit by 2100, resulting in drastically higher seas, disappearing coastlines and more severe droughts, floods and other destructive weather.
http://www.canyoncountryzephyr.com/blog/2012/11/08/from-washpost-warmer-still-extreme-climate-predictions-appear-most-accurate-report-says/
To read the PDF version of this article, click here.
Don't forget the Zephyr ads! All links are hot!