Without fanfare, it was reported recently that the Union Pacific railroad had torn down the old depot in Thompson Springs, Utah, 35 miles north of Moab. The station hadn't been used in years and had fallen into disrepair, though it still seemed structurally sound when I wandered into the old station and took these photographs in June 2014. Thompson Springs was the last 'flagstop' on the Amtrak line. In the late 1990s, the station was shut down and passengers were required to catch the train in Green River.
In mid-January crews started removing asbestos and demolishing the old station. By February, it was just another pile of debris…JS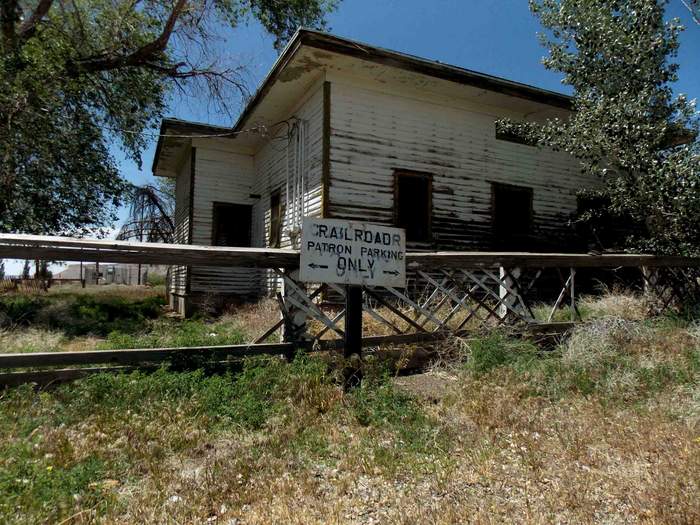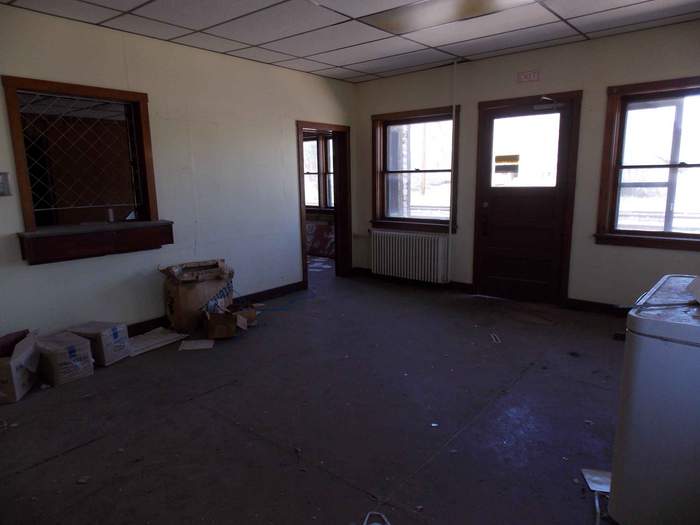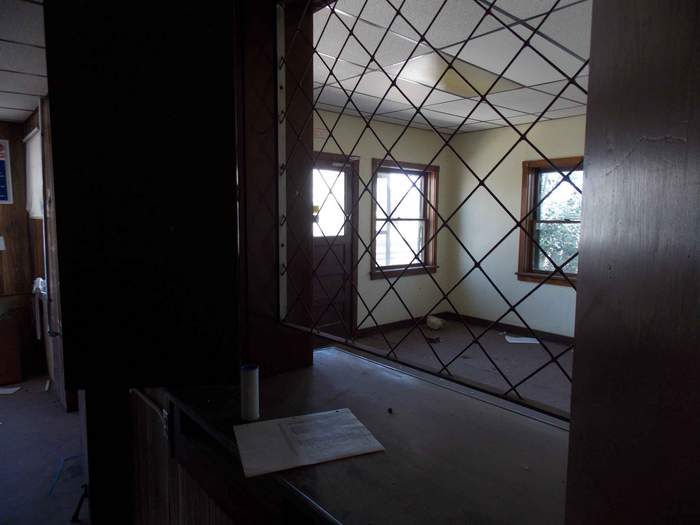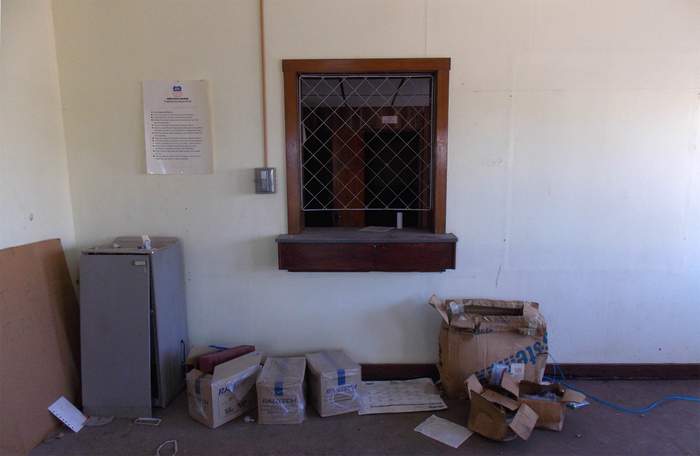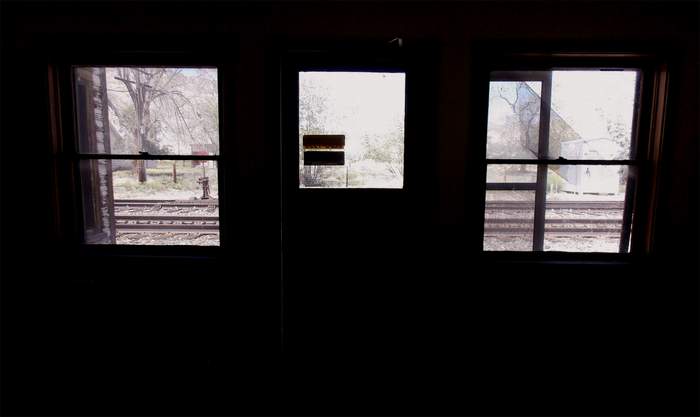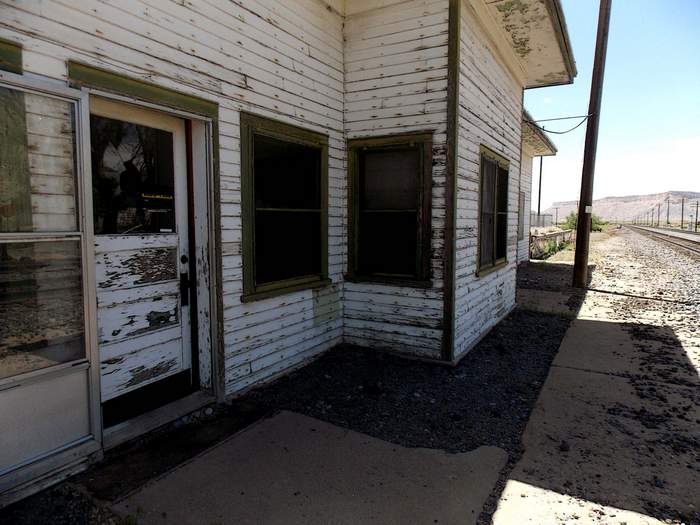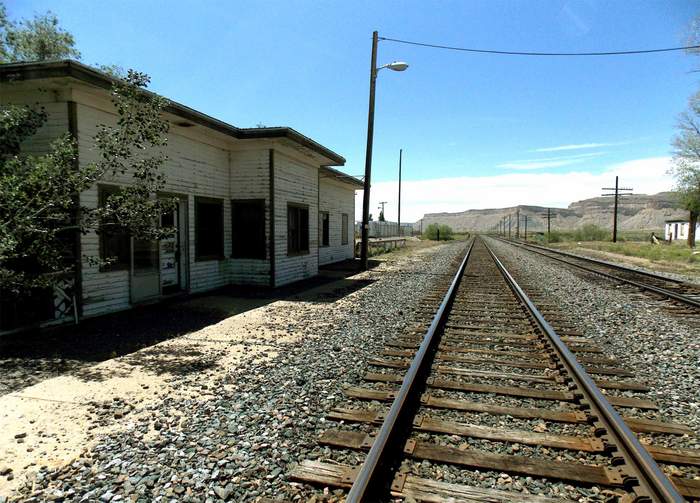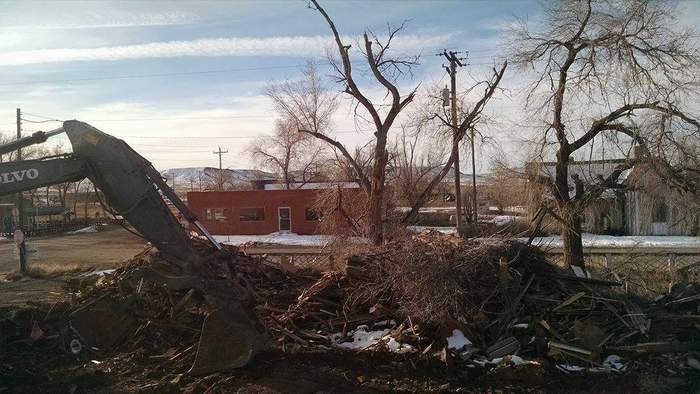 *Longtime Moabite TERRY KNOUFF was on the Amtrak Zephyr, hoping to take a few photographs of the old depot. This is what he found instead.
To read the PDF version of this page, click here.
To comment, scroll to the bottom of the page.
Don't forget the Zephyr ads! All links are hot!