Paul Vlachos is a New Yorker who understands The West. And he is a New Yorker who understands New York. Wherever Paul goes, he finds signs of life…
I'm sitting in the basement room of a hotel in Earl's Court, London. I have to do a Q&A session tomorrow on something that I created many years ago. It will be fine, although I will be happy to get it over with. I have been walking around the past two days, after a long flight that took me through Munich airport. I'll do the Q&A, then walk around for another day or two and then fly home. I knew, before I left, that I would be writing this here, so I went through some photos and grabbed a few, seemingly at random. What did not strike me until just now, when I opened the folder of photos, was that I had subconsciously chosen a theme – car camping. Surprise, surprise, surprise, as Gomer Pyle once said. I'm always looking towards the road, always looking west. From my position now, across the Atlantic, it looks even sweeter, if more remote. All I have to do, though, is ride that big bird home, take care of business for another month, and then the plan is to hit the road again. That's the plan. In the meantime, I have a few photos to tide me over while I sit in my basement room in London.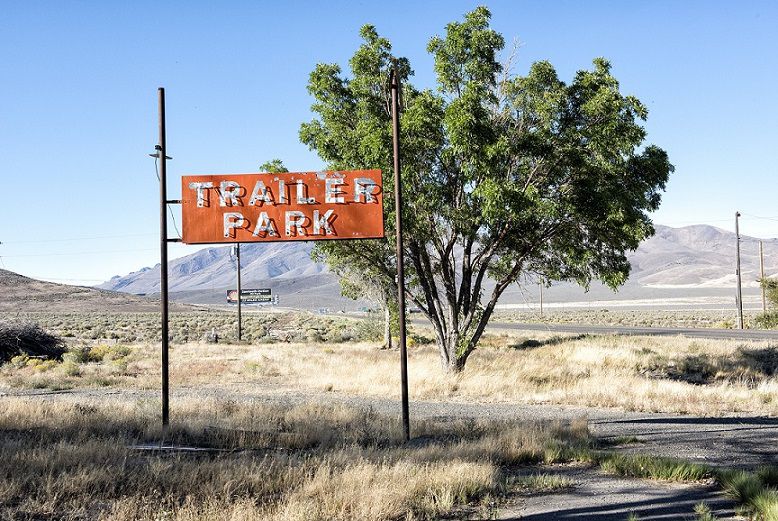 1. North of Winnemucca, this abandoned Trailer Park sits and snoozes. I love it for the name, "Trailer Park," once benign and welcoming, not tinted with associations it had no part in forming. I'm not sure about the history of the term "Trailer Park." I don't now how the term fell from grace. Was there some pop cultural event or did it just happen slowly and steadily? No matter, it has become synonymous with "classless" and "low-rent." Once upon a time, though, it beckoned as a scenic and peaceful place to park your trailer for a night or a little bit longer. I'm happy this sign is still here to remind me that words can fall from favor and to not take them for granted. This photo is from just a year or two ago, but I have shot it previously, going back to the mid 90's, and this was the first time I caught in decent light.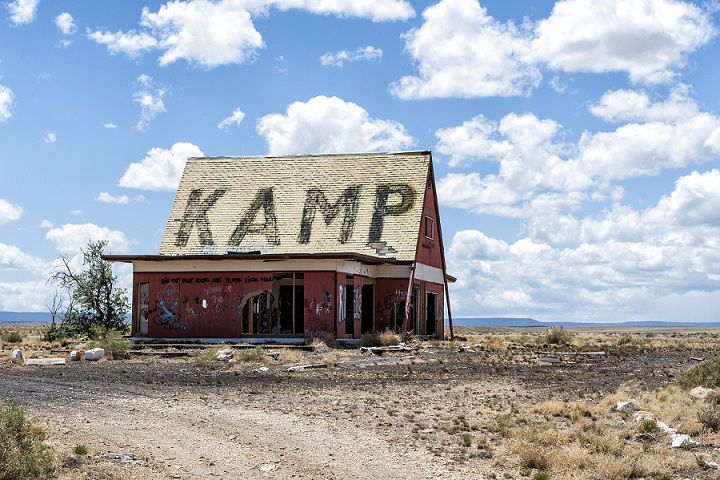 2. Before K.O.A., there was Kamping with a "K," as witnessed by this broken-down survivor of a desert kamp. It's in southern Arizona and there are a few other remnants, notably a huge, two-dimensional cowboy figure and some pretty bad murals on another wall. It's a good quarter mile from the Interstate, all on dirt, and it must have been a pretty dusty camp. I wonder where they got the water from. They must have had a well, as there are no telltale signs of a spring or an oasis in sight. "Telltale signs" meaning just a hint of green somewhere – a clump of grass, a bush or a tree. Only this dry-looking camp, some sage and some tumbleweed. The sign still functions, though, and I never would have spotted this place from the highway without having my eyes pulled to the left by that fading yellow roof.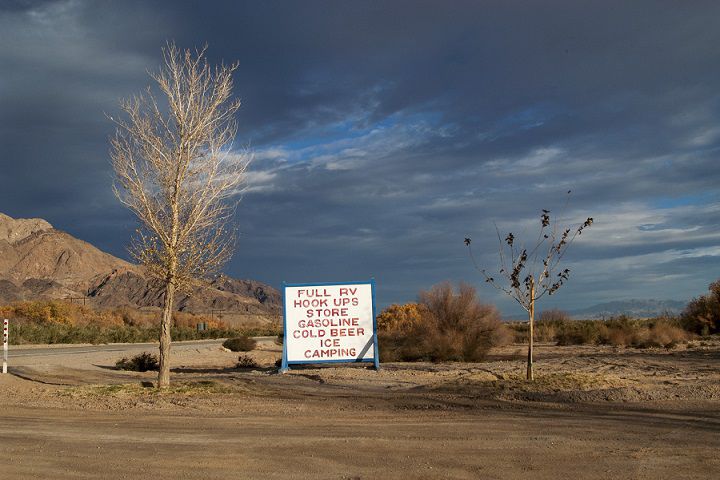 3. This was in the Mojave desert, near the Colorado River along the Arizona/California state line. It's on the California side and the scene clearly benefits from the near-dusk sideways sun coming from the west. This camp was still in business at this time – 2001 – but I did not enter. I usually don't. I prefer parking my van on BLM land or in a truckstop parking lot. I usually don't like the developed campgrounds, where you have to pay and then "camp" near other people. Still, I have used them on occasion, especially if I want a decent shower. Just looking at this scene conjures up the smell and feel of the Mojave desert, as well as the powerful silence. As I walked through London today – and it's a lovely town, don't get me wrong – I remembered why I never like traveling to cities and why I might soon move out the city I have lived in for decades – they're too loud. I won't even go into a riff about the new people who moved in above my apartment at home. I will say this: the guy is about 6' 4" and has tremendous feet. My life has changed since they moved in. City life is losing its sheen.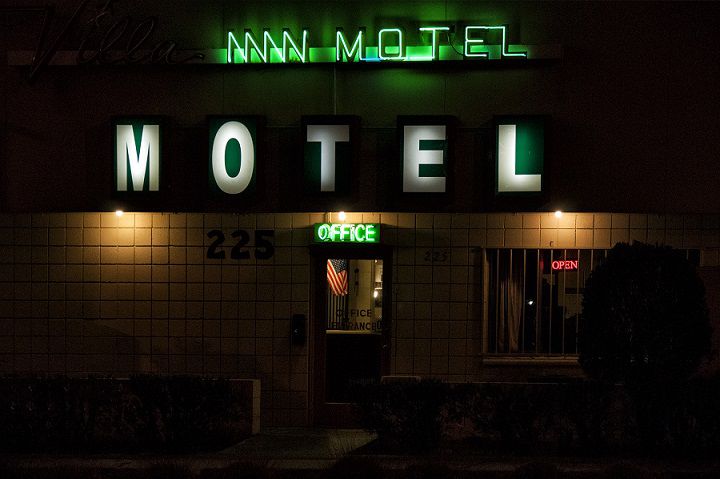 4. For good measure, I'm throwing in a motel – an "Inn Motel" – from Las Vegas in 2002. It may not look like much, but it's home for the evening to any weary traveler. Actually, judging where this was in Vegas, it may function as more than just home, but I won't go into that, either. I'm going to choose to look at the innocent side to this photo, this story, this sign.
Save
Save