More than three years have passed since the idea of a "Bears Ears National Monument" was first introduced to the general public. One of the most far-reaching and expensive coast-to-coast marketing campaigns ever promoted by the powerful outdoor industry and their allies in the mainstream environmental community clearly contributed to the decision by President Obama to create the monument in the last days of his administration. Obama's interior secretary, Sally Jewell, had previously served as CEO of REI, Inc, one of the largest outdoor retailers in the world.
(Jewell's predecessor, Ken Salazar,  promised Utahns in 2011 that monument designation was not being considered by the Obama administration.)
Those two forces came together to sell an agenda to the American Public and the mainstream media, from the national level to the local, often became a willing mouthpiece for that agenda.  It became an un-debated, unchallenged "fact"  that only monument status could save the area from rampant and imminent destruction from the energy industry and archaeological looters.
I don't claim to be knowledgeable on many issues, and I try to limit my participation to stories that I know enough to comment on. But I have lived in southeast Utah for more than 40 years, I have been intimately connected to the vast wild country in San Juan County and to the two buttes known as "the Bears Ears" for even longer. I was once a strong proponent of the environmental lobby in Utah and many years ago even served on the board of directors of the Southern Utah Wilderness Alliance. But in the past 20 years, environmentalists have forged alliances with the outdoor industry and turned a blind eye to the impacts their partnerships were creating.
In 2018, misinformation about southeast Utah, the monument and the people  has been a particular source of frustration. In an effort to set the record straight, this publication has written and posted more than 50,000 words on the subject of Bears Ears National Monument. It's been a Quixotic effort— not once has a major media source been able to contradict a single word, but the truth is, they won't even try.
* * *
Recently I watched an eight minute segment on CNN that was supposed to allow "both sides" of the Bears Ears debate to express their particular views. According to the producer, Terese Jordan, "We produce a segment called 'Van in the van' where we bring together people with differing points of view in order to find common ground."
But does just proposing a "balanced view" make it so? Does the network and the  producer, and the reporter, in this case CNN's Van Jones, have an obligation to know and understand all the facts related to the story, even the ones that fail to fit their preconceived agenda?  Do they have a duty as honest journalists to challenge comments by the selected participants when they don't accurately reflect the truth? Can a journalist omit information that provides the very "balance" that is being sought?
In May, Jami Bayles of Blanding, Utah was contacted by CNN producer Jordan who explained the concept of the proposed segment and asked for her help in recruiting participants. CNN wanted to find Native Americans who both supported and opposed the original Obama proclamation and who both opposed and supported Trump's subsequent reductions. CNN found Jana Pfieffer, who grew up in Farmington, New Mexico and  Utahn Angelo Baca, in support of the original monument. Eva Ewald of Blanding, Utah solely represented those who opposed the 'big monument.'
But after the segment aired, Bayles heard from Ewald, who was furious at the way CNN had edited the piece for broadcast; Bayles ultimately sent CNN and Jordan an email citing her concerns about the video, as well as Ewald's,  and the ways she believed  the Van Jones piece slanted the debate.
According to Ewald, CNN failed to challenge or seek clarification when participants made statements, purported to be fact, that were inaccurate or incorrect. When Eva Ewald attempted to challenge their comments, CNN didn't air her statements.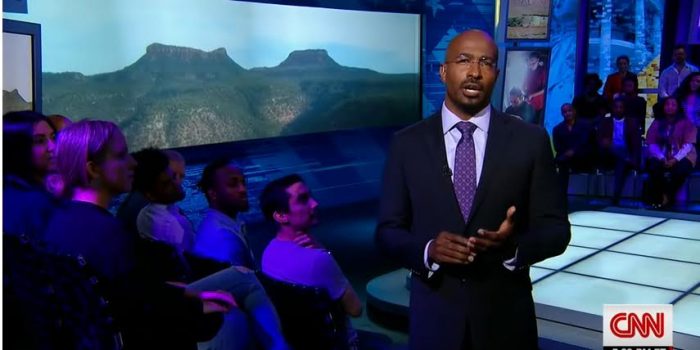 While producer Jordan later insisted that "we never distort anyone's point of view,"  I had enough basic knowledge of the issues being discussed to know that such a disclaimer was simply untrue.
I contacted Eva Ewald who offered me her views on the interview, almost minute by minute.  And I sent an email raising these concerns to the CNN producer. At press time, Ms. Jordan has not replied.
* * *
Though CNN later claimed that, "…the focus of this segment was never going to be solely on Bears Ears," this is how  Van Jones set up the entire segment:
"It seems like President Trump's agenda is just to overturn President Obama's agenda, and that is especially true when it comes to Native American land rights.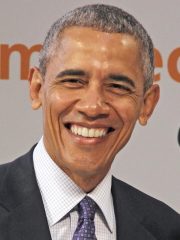 President Obama tried to protect about `1.43 million acres of land in southern Utah including Native American burial grounds and he did this by creating something called Bears Ears NM. But Trump, as soon as he got in, downsized the monument by 85% and opened up the land to private drilling and mining. Now some Native American groups are suing the administration, but others are siding with Trump. They say Obama's executive order was just another example of the federal gov controlling their lives and their land…. So I got back in my van, headed to Utah, and talked to Native Americans from different tribes about Bears Ears, racism, and this land's original owners…
Clearly the overriding theme was about the monument and CNN was pursuing a preconceived agenda.
At the very beginning of the segment, CNN stated as unquestioned fact that the monument reduction was to allow for "private drilling and mining." It repeated the claim time and again.
And yet, the CNN report failed to note that Bureau of Land Management geologic studies show that the vast heart of Bears Ears–the Cedar Mesa/Grand Gulch area—has a low potential for oil and gas potential. The Utah State Geological Survey agrees. And even major environmental groups like the Grand Canyon Trust (GCT) support that view.
In 2016, GCT wrote: "the uranium mining boom in southeast Utah has long since passed, and oil and gas are not resources that exist in high quality or great quantity in Bears Ears."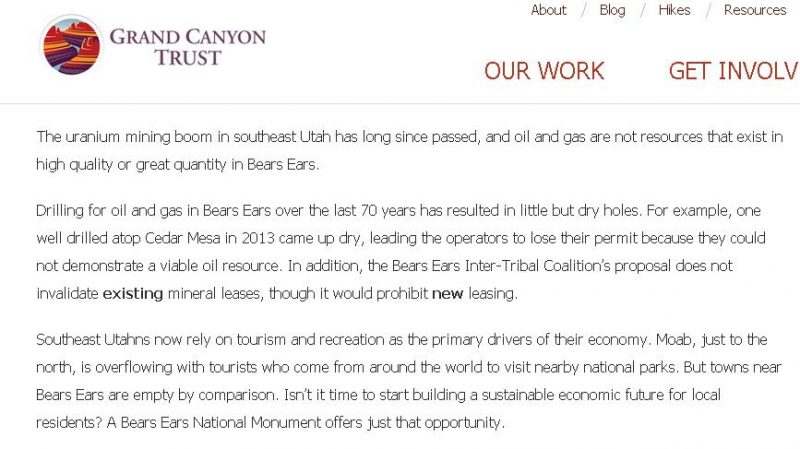 The one uranium operation near the monument, the Daneros Mine, was indeed excluded from the monument. But NOT by President Trump. President Obama chose to exclude the mine and 200,000 adjacent acres from the original proclamation. And while the national media continues to suggest that the mines pose an imminent threat to the environment and to humans, the fact is, the uranium industry in the United States is all but dead and Daneros has been shut down for years.
It's true that on the far eastern edge of the original monument, more than 40 miles from Bears Ears, there is some potential for oil and gas development. In a rural county like San Juan, taxes generated by energy revenues are critical to its schools and infrastructure.

But CNN failed to make any of that information available to its viewers.

Instead, CNN continued to push the false narrative that the decision to reduce the monument size was primarily driven by greedy interests in the mining industry that left the entire 1.3 million acres vulnerable to utter destruction. If nothing else, wouldn't it have been the responsible thing to do to show "both sides" of the debate by providing that information? Wasn't that the goal of the Van Jones segment?…
At one point in the video, Ms. Ewald noted that after the Trump reductions, the environmental community and the outdoor industry claimed a "land rush" to mine and destroy the monument was imminent. Ewald said that many people were convinced that, "if it's not a monument, its going to become a mining mecca..that's the biggest fear tactic."
She was right, the "land rush" never happened. But one of the other participants disagreed. Angelo Baca replied,  "That's not a fear tactic. Just look around you. There's pump jacks all over this place. This place is decimated."
But there's a problem; at the time Baca made that remark, the CNN van and its occupants were driving east on US 191 toward Montezuma Creek, Utah and the pumpjacks he refers to are far outside the original monument boundary and 30 miles away from Bears Ears.
Did Baca realize they were nowhere near the original monument boundary? In fact, according to Ewald, when the group arrived in Montezuma Creek, participant Pfeiffer asked when they'd reach the monument. Ewald explained that they'd been driving away from Bears Ears for an hour and that the monument was in the exact opposite direction.
In any case it was misleading for CNN to allow the false perception that they were anywhere near the monument. Didn't Van Jones have an obligation to at least set the record straight?
Ms. Pfeiffer also mentioned the oil wells. She said in part, "All these wells that are being built. Somebody is taking the money from us. We've never had a stake in the royalties that have been distributed."
But that's no longer true. While historically there have indeed been abuses of the Navajo Nation's energy revenues, in 2018, both the Navajo and Hopi tribes depend on energy revenues to support their economies.
It should have been noted that four years ago, the federal government agreed to pay the Navajo Nation $554 million to settle claims that it mismanaged reservation funds for more than 60 years. It was the largest settlement ever secured by a Native American tribe against the federal government. If there is a complaint about the fund from Utah Navajos, their main grievance is against the leaders of the Navajo Nation at Window Rock.
Even Bears Ears proponent Navajo Ken Maryboy has complained that the Navajo Nation treats its Utah Navajos like second-class citizens, and often cuts off funding for needed Utah projects.  Maryboy dosesn't want his own tribe to have total control of the oil revenues. He told the Deseret News years ago, "Keep the money in Utah."
Important information, but ignored or omitted by CNN. Or they came to do a "balanced" program totally unprepared and uninformed.
* * *
Mr. Baca also stated in the aired CNN piece that the monument designation was about, "protection of the land, the plants, the animals, our ancestors, the burials that are here. sites, the sacred lands…the people who are still using these places as sacred sites."
Baca is surely aware but perhaps CNN fails to understand the levels of protection that already exist on federally managed public lands. In fact, the monument was created via implementation of the 1906 Antiquities Act, a law so weak and toothless that the US Congress passed the Archaeological Resources Protection Act in 1979 to allow the federal government to prosecute and severely punish those who steal or destroy antiquities on ALL public lands. That law is still in effect today. Yet the media tries to suggest that all these lands were "stripped of protections" when the monument was reduced.
Nor is there any mention of the National Historic Preservation Act of 1966, or the Archeological and Historic Preservation Act of 1974, or the Native American Graves Protection and Repatriation Act of 1990. Nor does CNN acknowledge that hundreds of thousands of adjacent acres are designated "wilderness study areas," which provide public lands with the highest level of protection possible.
And CNN failed to acknowledge that the greatest threat to these public lands is an ongoing, almost generational lack of funding to enforce the laws that are already on the books. A law is meaningless without the tools to enforce them. For decades, both Republican and Democratic administrations have slashed funding to millions of acres of public lands. (There was, in fact, more funding and protections for the area now called Bears Ears in 1975 than there is now).
According to Ewald, she tried to make that very point to Van Jones, stating that, "BOTH the tribal coalition and the Department of Interior (due to an $11 billion backlog on pre-Bears Ears maintenance projects) have a proven financial inability to maintain national monuments of the magnitude of Bears Ears."
And yet, according to Ewald,  "CNN eliminated ALL OF THAT."
* * *
The segment also suggests that the original monument designation is almost some kind of repatriation to Native Americans. That is simply not true. Here is how the original Obama proclamation read:
"The lands administered by the USFS shall be managed as part of the Manti-La Sal National Forest. The lands administered by the BLM shall be managed as a unit of the National Landscape Conservation System, pursuant to applicable legal authorities."
And from an accompanying BLM press release…
"Honoring tribal expertise and traditional and historical knowledge, a Bears Ears Commission has been created that will enable tribes to share information and advice with federal land managers. While tribal input will be carefully and fully considered during such planning and management, the BLM and USFS retain ultimate authority over the monument."
Native American have no authority whatsoever, other than as an advisory group, but the myth has been disseminated and accepted as fact by virtually the entire mainstream media. Why didn't CNN or other national media outlets call out the Obama administration for this deception? Did CNN even read the proclamation?
* * *
As the CNN van drove farther away from the monument and onto the Navajo Nation, Ms. Pfeiffer complained about the terrible conditions on the reservation and said, "We should be looking like Dubai. It shouldn't be looking like this. There's no clinics, no fire stations…"
But again, that was simply untrue. In fact, at 4:29 in the CNN segment, the viewer can see Ewald's visceral reaction to Pfeiffer's assertion.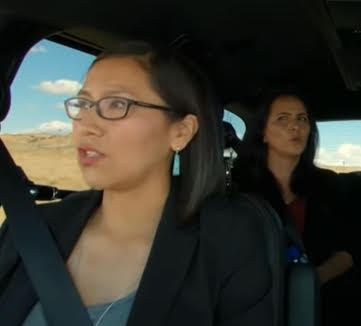 According to Ms Ewald:
"… literally 10 minutes later we drove through Montezuma Creek where I pointed out specifically the BRAND NEW, state of the art clinic, and the new ambulance garage. They left her comment in the video, but didn't acknowledge that it was a blatant lie with the facts presented before their very eyes. I also commented that one of the largest employers in San Juan County is Utah Navajo Health Systems and Indian Health Services…which give Indian preference to hiring. They edited that out."
If any of the guests were distorting the facts, or omitting basic information, whether intentional or not, CNN had a responsibility to step in and set the record straight. THAT is what a reporter's primary responsibility is. In this case, Ms. Ewald was able to point out the new facility to the other occupants of the van and yet the clarification went unnoticed and unmentioned in the final cut.
As a result, thousands of CNN viewers came away thinking there were virtually no health care facilities on the reservation portion of San Juan County.That kind of disregard by CNN  for the facts, by deliberately editing them out of the narrative, could be construed as its own form of bias and discrimination against the one Native American in the van that had the facts right.
On another issue, Ewald explained to me that:
"We discussed the financial backers of the monument, where the money came from and where it is (not with the tribes); he eliminated that.

Ewald was referring in part to the extraordinary amounts of money that have been spent on marketing the national monument by some of the most powerful corporations in the outdoor industry, like Patagonia, to influence public opinion. But she also includes some of the most powerful venture capitalists, banker/financiers, and industrialists on the planet, who have funded mainstream environmentalism to the tune of untold millions of dollars, stretching back almost two decades. Consequently, many of those same mega-wealthy individuals also reside on the boards of directors of these "non-profit" organizations and establish policy for them.  Tit for tat. But as Ewald notes, CNN ignored her comment.
And finally, Ewald described,  "a discussion regarding the mistrust of tribal leadership, and the inability to supply basic infrastructure on the reservation."  It was recorded but again, Ewald's remarks never made the final cut. Few Anglos understand the deep divisions on a variety of issues that exist among members of the Navajo Nation. For example, while Navajos in support of the original monument imply broad opposition to mining, the issue is not as black and white as some try to spin it. While energy extraction has indeed been a toxic nightmare for many, the jobs created by the energy industry generate some of the highest wages in the Navajo Nation.
In nearby Page, Arizona, where market forces are about to shut down the 40 year old, coal-fired  Navajo Generating Station, both the Navajo and Hopi nations face an unprecedented financial crisis.The shutdown will directly or indirectly terminate more than 3000 jobs, many with salaries exceeding $100,000 a year, and it will end coal royalties in the millions of dollars. Almost 87% of the Hopi general budget comes from coal. Now, for the first time, even Hopis are pursuing the gambling/casino option as a way to make up lost revenues.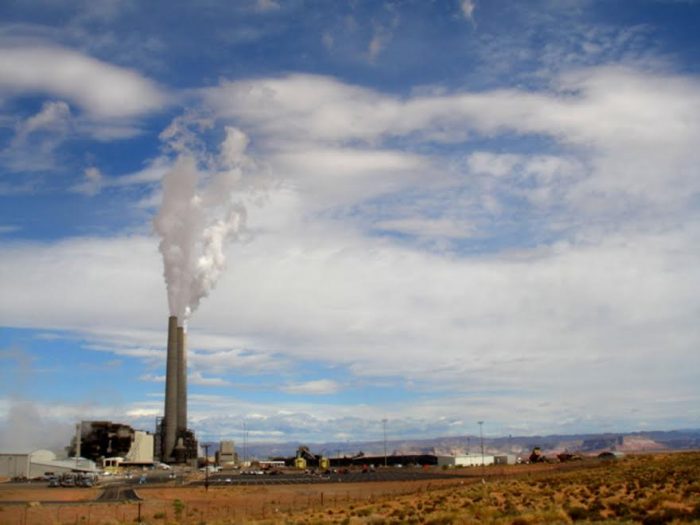 (For more on the issues and debates on the Navajo Reservation, read Bill Keshlear's article in this issue)
The issues are far more complex than CNN would ever allow anyone to believe.
Of course there are always time constraints in short pieces like this one, but knowing that limitation, surely a healthy discussion and allowing even a couple of on-air minutes about these very important subjects were more relevant to the specific topic than spending almost a quarter of the eight minutes discussing Trump's reference to Elizabeth Warren as Pocahontas, or whether sports names like the Washington Redskins are insulting to Native Americans.
(In fact, a 2016 poll showed that: "Nine in 10 Native Americans say they are not offended by the Washington Redskins name, according to a new Washington Post poll that shows how few ordinary Indians have been persuaded by a national movement to change the football team's moniker. " )

* * *
I had hoped that my long email to CNN might have generated some kind of a conversation on the subject of Bears Ears. My email to producer Jordan was written with that in mind.
CNN's Jordan did respond to Bayles' earlier email and concerns. But it was the kind of non-reply that so many of us have come to expect and dread.
Jordan told Bayles: "I'm sorry you didn't like how the segment turned out. I can see you are very passionate about the issue of Bears Ears, which is why we would have loved for you to participate. Your perspective could have been heard!"
(The CNN offer is bewildering since Jordan was only looking for Native Americans who were affected by the monument proclamation.)
As we've noted, the CNN producer stated that, "We edit for time, but we never distort anyone's point of view… bottom line is everyone in the van had different a background and perspective. It was an ideologically diverse group! The point of the segment is for people who disagree on issues to come together and find common ground."
Jordan insisted that, "Our crew drove to multiple relevant areas, including Bears Ears." (The 8 minute segment included 15 seconds of drone footage)

And CNN attempted to correct a statement in Bayles' email claiming that, "For the interview portion, we drove to Aneth reservation — not Montezuma."
(For the record, NO ONE in San Juan County has ever heard of the "Aneth Reservation." It doesn't exist.)
CNN producer Jordan did not respond directly to my email; however, we did receive this odd message from someone in CNN's public relations department:
My colleague passed along your note below. I ask that you reference Terese as a CNN producer and respect her privacy in your piece.
Thank you,
Richard Hudock
Senior Manager, Public Relations | CNN
Otherwise CNN has been silent.
* * *
On CNN's web site the news network offers its viewers a "vision statement." In part it reads…
Our Principles…Our endeavor is to remain true to the journalistic values that are the hallmark of CNN. We seek to maintain the standards of CNN's journalistic excellence.
Accuracy...CNN is committed to achieving accuracy. We strive to present the truth to our audience. We strive to attain accuracy in our output by:
guarding against carelessness and omission of important news (emphasis added)

continuously seeking and reporting the truth
reporting information we have found to be false
avoiding technological manipulation: distortion of text, images, sounds, and media (however, photo and video enhancement for clarity is permissible)
checking and cross checking our facts (emphasis added)

promptly and appropriately correcting errors upon discovery (emphasis added)

ensuring that all sources are reliable and that our stories are based on evidence (emphasis added)
It is a just and honorable "vision statement" that all journalists should seek to respect and adhere to. I know The Zephyr has tried to live by these kinds of high standards for almost 30 years. We offered CNN the opportunity to participate in this article and to provide their own views on the way the story was reported. We hoped that they would acknowledge the errors in their story and perhaps even apologize to Ms. Ewald for deleting comments that were relevant to the discussion.
But they never replied.
We believe that CNN had an obligation to know the facts about Bears Ears National Monument and the complex issues that surround it before they formed opinions and drew conclusions. In this case, CNN has failed. We hope CNN makes an effort to rectify these distortions and omissions in the future.
Update: This article has been updated to state that Angelo Baca is a resident of Utah, not Arizona. Our apologies for the error. 
Coming in Part 2 of "Media Bias–Up Close & Local":

Last spring, three retired journalists, including former ABC reporter Judy Muller, brought a group of students from USC Annenberg School of Journalism to work as interns for the San Juan Record in Monticello, Utah. The group's goal was supposed to be, "a groundbreaking effort to bridge the gap between so-called 'coastal elites' and rural Americans, while drawing on the strengths of local journalists. Students will learn to search for nuance in stories, rather than 'air-dropping in' with preconceived notions based on what they might have heard or read."
Their local reporting reflected that "nuance" and most of the county's residents appreciated the evenhanded way they dealt with some very difficult and controversial subjects.

But what happened when the students went national and took their story to PBS? In Part 2, we note the differences in the reporting, the information that was featured in the segment, and what was omitted.  We also demonstrate how a few five second optics can do more to slant a story than a few thousand words…Many formerly trusting San Juan County residents were left asking, 'What happened to the 'nuance?'"
Note: CNN declined to respond to our questions, but if Ms Pfeiffer or Mr Baca would like to dispute Ms Ewald's comments or the additional information provided in this story, we will provide space for them to reply in a future issue.
Jim Stiles is Founder and Co-Publisher of the Canyon Country Zephyr.