If there is one inexplicable thing in our lives, it must surely be the dreams we all experience almost every night we lay our heads on the pillow and drift toward sleep. Often we forget them, sometimes we're haunted by them. Occasionally they're so intense, they wake us with a start. I have, from time to time, spent the better part of a day, troubled by some vague feeling of impending doom, wondering why I'm so unsettled. Then the memory of a previous night's bad dream will return and the dread goes away.
Some humans have dedicated their lives to dream analysis and others have buried their dreams so deeply, they refuse to even acknowledge the experience, much less the meaning.
For me, it's still part of the Great Mystery. Are dreams anything more than a manifestation of our own subconscious? Do they mean anything? Are the people who inhabit my dreams mere images in my head, or are they truly paying me a visit?
In times of extreme crisis, and especially when it involves death, we all seem to be more susceptible to the suggestion that our dreams carry a special meaning, or even a message from beyond the grave. For me, I'm a hopeful skeptic. I've often turned to my dreams to give me comfort, but I've never been totally convinced my own brain wasn't just trying to make me feel better.
But two dreams stand out clearly in my mind; if they were "just dreams," they are still unforgettable and will be there still when I draw my own final breath.
I've lost my share of dear friends over the years and it seems like I usually lose them during these waning months of the year. And so lately, I've spent a bit of time remembering…
Most of them lived long, fruitful lives; others were taken away from us years or decades before they should have been. In some cases, they were just getting warmed up for this thing called Life.
Two of my dearest friends were Herb Ringer and Bill Benge. Herb died almost twenty years ago, this December–he died on my birthday, in fact, and lived to the ripe old age of 85. But Bill died suddenly in October 2006, just a few months after his 60th birthday, at a time in his life when he'd never been happier.
But I would swear that both old friends paid me a nighttime visit, not long after they passed on, and I feel compelled to share those visits. I'd like to believe it really happened.
Herb Ringer's health had begun to deteriorate in the summer of 1998. In August, he gave up his home of 46 years and moved into a retirement center; he was almost blind from macular degeneration and he felt he had no other choice. But I feared that he'd lose his identity, if he walked away from the old Smoker trailer he bought in 1952. And indeed, within weeks, he declined rapidly. For a man whose memory meant everything to him, Herb must have felt like an alien to himself, as the history of his life ebbed away.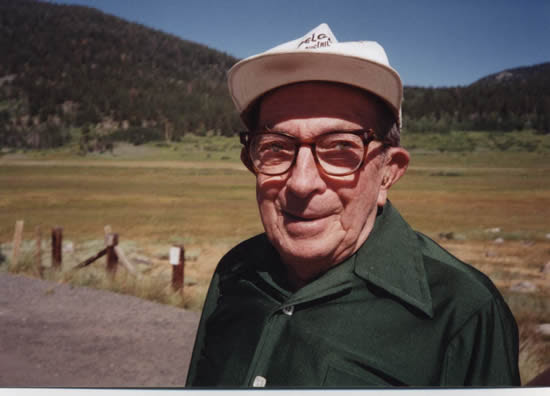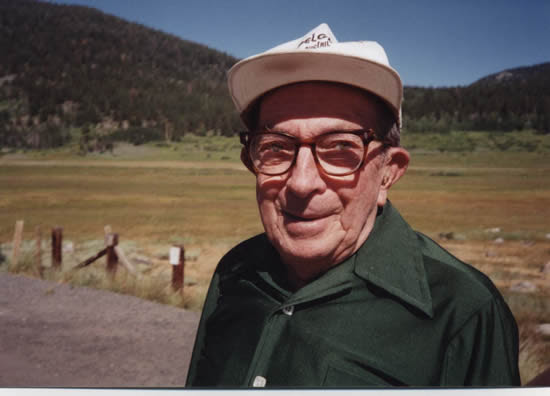 In late November, I spent some time on the phone with Herb's doctor. Though there was no immediate cause for alarm, it seemed to him that Herb had lost the will to live. I wasn't surprised. Later that day, I described Herb's declining health to a friend.
"You know," I said, "I think Herb is going to die on my birthday."
He looked startled. "Why would you say that?"
I shrugged. "Don't know. Just a feeling, I guess."
But the feeling didn't go away.
The next Zephyr press day was December 11, and I'd already planned an issue called, "Then and Now—the way we were, the way we are." On the cover were two pictures of Herb. The first was a childhood image, taken by his father in 1921. The second was one of my own, shot in August when I helped him move.
On the morning of the 11th, I made the two hour drive to Cortez, Colorado, where The Zephyr was printed for 14 years. All day I was haunted by premonitions. In early afternoon, I loaded the last of the copies into the truck and raced back to Moab, convinced I'd find a sad message on my answering machine when I got home.
But when I walked in the door, the blinking red message light was dark. I breathed a sigh of relief and walked up to the corner for a cup of coffee. An hour later I came home to the blinking light I'd been dreading.
Herb had died at 2 pm.
That afternoon, I contacted the hospital and then the retirement home. A wonderful woman there, an RN named Patty who had taken a personal interest in Herb, helped me deal with all those "arrangements" that have to be made, when we are least capable of dealing with anything at all but our own grief.
A few days later, I had the most remarkable dream….
I was standing waist-deep in a swift clear mountain stream, but safely in the shallows and out of the current. Floating on his back in front of me and looking perfectly serene was Herb. Only my firm grip on his shoulders kept him in the backwater.
The banks were green and lush but mid-stream, granite boulders disrupted the water's flow and created eddies and swirls. It looked dangerous to me, but Herb wanted me to push him into the current. I argued with him, insisted it was too risky, but he just nodded and smiled.
"It'll be okay, Jim…just give me a push."
I hesitated again and he put his hand on mine and patted it.
"Okay Herb."
I reluctantly released my grip and as he floated by me, feet first, I gave his shoulders one last shove. The current grabbed him almost instantly and I watched Herb enter the heart of the stream. But as he passed one of the granite boulders, Herb was snared by an eddy and I watched with alarm as he spun in small circles near the rock.
"Herb!" I cried out. "Are you alright?"
But no sooner had I called to Herb than the eddy released him into the free current. As he floated downstream, Herb Ringer raised one hand and waved goodbye.
The next morning, I felt very good.
* * *
Bill Benge's sudden death in October 2006, at only 60, was much harder to accept. I met Bill, just a few months after he became Grand County's youngest-ever elected county attorney, and for years, I only knew him well enough to say hello and chat a bit at old City Market or the post office. Later, however, at a very low point in my life, Bill showed up to offer support and comfort and we forged a friendship that lasted more than 20 years. He even contributed cooking advice in the Zephyr under the nomme de guerre, Willie Flocko.
In the last year of Bill's life, we spent a lot of our time together reminiscing and lamenting the changes that had transformed Moab in the last decade. We were very good at it. It had been, for years, a quiet, albeit oddly diverse little community; in 2006 Moab was already becoming something unrecognizable.
He'd been plagued by bad health for decades (though he rarely complained) and had suffered personal losses of his own, including the early death of both his children. Still, last autumn, he was as happy as I'd ever seen him. From the neck up, Bill was at peace with the world; it was his body that failed so badly. When I learned late that Friday night, that he had died of a massive heart attack, standing in the checkout line at City Market, it was a shock but not really a surprise. But having to adjust to a world without the dry wit and sardonic observations and loyal friendship of my old pal Willie Flocko was almost unbearable.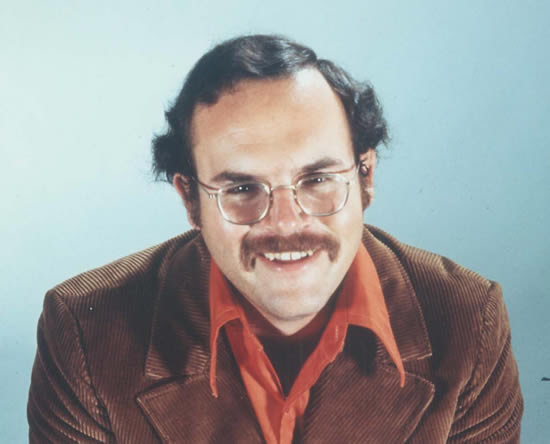 As if to help me along, a few weeks later, I'd swear Bill dropped by in the middle of the night.Bill loved to hang out at the Arches Book Company in the mornings. It had become his new hangout—the coffee was strong and the conversation was easy. In my dream, incredibly, this is where I found him. The place was full of Bill's friends, but no one else could see him. He was sitting on the end of a couch and I almost fell over when he looked up at me and smiled.
"Bill?" I said, "Is that really you? You're alive?"Bill just nodded.
I was almost ecstatic. I missed my old friend so much and now, here he was, back at his regular place, sipping a coffee and enjoying the ambience, basking in the warmth of all his friends, even if they couldn't see him. I turned away for a moment, to the large crowd around him, but when I looked at Bill again, he'd changed. It was still Bill, but he was a young man now, maybe 30 and in the peak of health.
I said, incredulously, "Bill…is that still you?'
He looked up at me and nodded and said, "It's what happens."
And then I woke up.
So what happened? Did my brain invent all this, to help me cope better with the loss? Was it, in both instances, wishful dreaming? Or did my dear friends somehow find a way back, just to let me know everything was okay. What would you prefer to think?
As my own life moves forward, as I acknowledge I am so much closer to the end than the beginning, and as I realize these are the happiest times of my life, the idea of leaving all this is painful. But if it means I might get the chance to share another cup of coffee with Bill, or hear my old friend Herb tell me another great story of the Old West, then I'll know Heaven really happens. Even if it's just a dream.

Jim Stiles is Founder and Co-Publisher of the Canyon Country Zephyr.