(From the 2006 archives)
DID MELVIN DUMMAR FIND THE "LOST" HOWARD HUGHES?
A few months ago, I was listening to KUER's excellent "Radio West" with Doug Fabrizio. He and his producer Elaine Clark manage to offer one of the most consistently informative and entertaining programs on public radio. I'm grateful that they haven't moved on to bigger markets. We need "Radio West."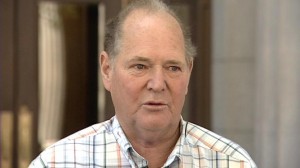 The program that struck a personal chord with me was Fabrizio's interview with Gary Magneson, a former FBI agent who recently wrote a book called "The Investigation." The book is about Utahn Melvin Dummar and an incredible story that few believe. But I do (I think).
Dummar claimed that in 1967, while driving a lonely dirt road in the Nevada desert, he came across an old man lying semi-conscious and incoherent in the middle of the gravel. Dummar helped the man into his truck and drove him to Las Vegas. The old man identified himself as Howard Hughes. Hughes asked for money, Melvin gave him all the change in his pocket and left him behind the Sands Hotel. He never gave the encounter another thought.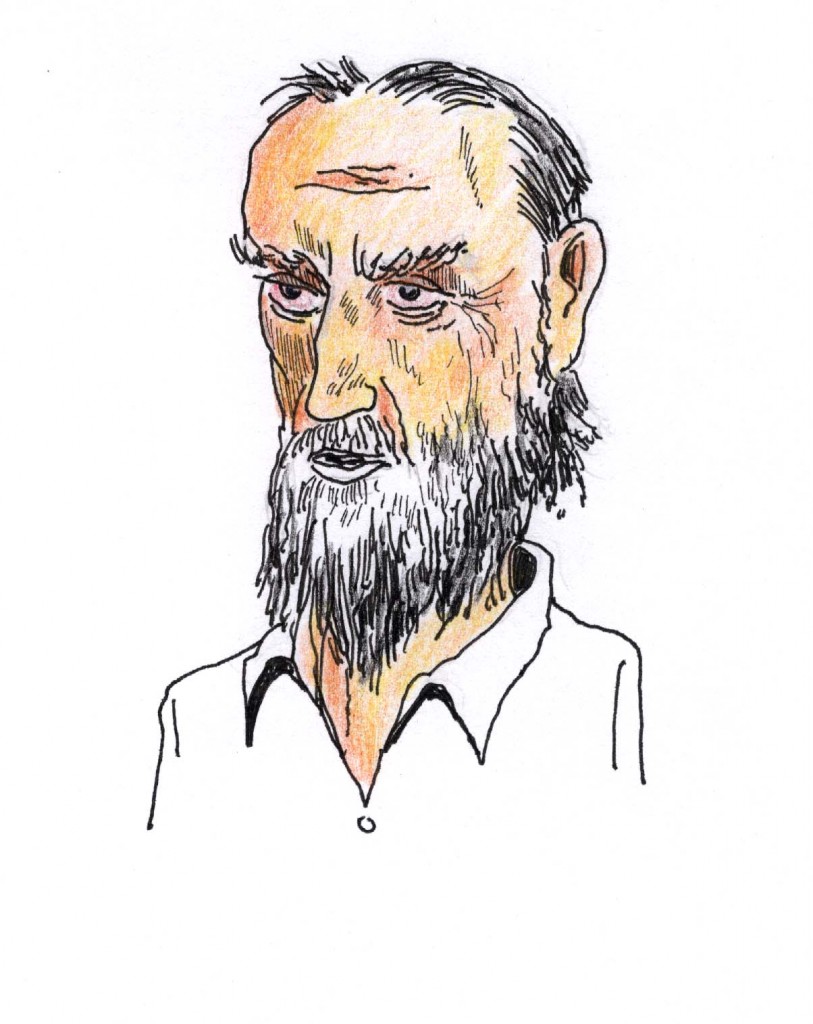 Years later, after Hughes' death, a will was discovered on a receptionist's desk at Mormon Church headquarters in Salt lake City. In it, Hughes left $156 million to his desert savior, Melvin Dummar. Later, Dummar's story was ridiculed and dismissed by the courts and the public. Hollywood made a movie called "Howard and Melvin" but Dummar faded into obscurity.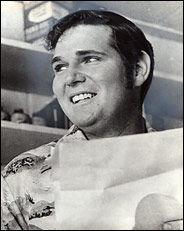 Now, Magneson has found evidence that supports Dummar's claim. He says that old Desert Inn records, the hotel where Hughes stayed, prove Hughes was away on precisely the day Dummar claims to have encountered Hughes. And he has the testimony of Robert Deiro, a Las Vegas businessman and pilot who says that on four occasions in the late 60s, he flew Hughes to a brothel north of Vegas called the Cottontail Ranch. Hughes apparently had an ongoing interest in a prostitute named Sunny. On one of those visits, Deiro fell asleep waiting for Hughes to return from a Sunny visit, but when he awoke, Hughes was gone. It was the same night Dummar found Hughes. Deiro flew back alone, but never made the connection to the Dummar story until just a couple years ago.
Recently the media asked Dummar if he felt vindicated after all these years. He said, "I've got a lot of hope but not much faith."
The reason this story interests me is a tiny anecdote I can add to the discussion. In 1982, when I was still a seasonal ranger at Arches National Park, my buddy Mike Salamacha and I were at a place called Plateau Supply, near a vacant lot next to the old Miller Shopping Center. We were loading cedar posts into the bed of a Park Service pickup truck to do some fence repairs in Salt Valley.
On that vacant lot, someone had pitched a small version of a circus tent and one man stood there with what appeared to be an inventory of used or blemished furniture. I gave the man a glance and went back to the cedar posts.
But a moment later, I heard a friendly voice over my shoulder.
"What are you fellers doing?"
The face looked familiar but I couldn't quite place it. Then I recalled a photo I'd seen in Newsweek a year or so earlier. Why it registered with me, I'll never know.
I stood up in the truck and said, "Say…aren't you Melvin Dummar?"
He grinned a bit sheepishly and nodded, "Yes I am. How did you know that?"
"For some reason I remembered your face from a magazine," I replied. He nodded again and smiled. I could tell he enjoyed being recognized but also seemed to be bracing himself for more doubt and derision. Still I couldn't help but ask.
"So Melvin," I asked as I sat down on the tailgate. "Is the story really true?"
He sighed and sat next to me.
"It's all true," he said wearily. "Just like I said. All I was trying to do was help an old man. I never believed he was Howard Hughes at all until years later when the will showed up." He shook his head. "Now I'm selling used furniture and everybody thinks I'm crazy. But I'm not."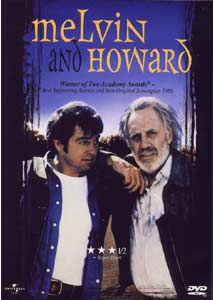 We talked a bit about the movie and he confided to me that the actress Mary Steenburgin, who won an Oscar for her role in the film was "sort of snooty."
"I had a bit part in the film," he told us, " but didn't get paid much."
Melvin helped us load the cedar posts and when we were done, Mike and I shook hands with Dummar and drove back to the park. "I don't know," said Mike. "It's a wild story but I almost believe the guy."
"Yeah, me too," I said. "He really wanted us to believe him. I got the feeling that was more important than the money." The next day I heard the city had denied Melvin's application for a temporary vendor's license to sell his furniture. Dummar's luck continued to hold—all bad. He had to move on. But I never forgot the conversation. When I read that vindication at this late date might still be a possibility, I can only hope that it's true. Melvin Dummar deserves some good news.
The Feb/Mar Z (click the cover)