From Rolling Stone:
On March 5, he wrote an email to Dylan Schneider, the treasurer and volunteer coordinator at Peaceful Uprising, a climate activism group co-founded by DeChristopher. In the email (you can read the whole thing below), DeChristopher discusses the fact that an unnamed corporate donor who contributed to his legal defense fund is exporting U.S. manufacturing jobs and laying off workers.  DeChristopher is not happy: "I feel like I have some influence and hence some responsibility to do something," he writes.  "If they are saving money by screwing their workers, I can't in good conscience accept some of that money."   He then says that he plans to send a letter to the owner of the company that made the donation, explaining why it bothers him.  He writes, "This letter will include a threat to wage a campaign against them if they don't reverse course and keep the plants open."
According to Shea, five days later, on March 9th, DeChristopher was pulled out of his minimum-security camp and told he was being moved to a cell in Herlong's Special Housing Unit (SHU).  "When Tim asked why," Shea explains, "he was told that a U.S. Congressman had called and told prison officials that he was threatening people outside of prison."
Click the image below to watch an RT  video of this story: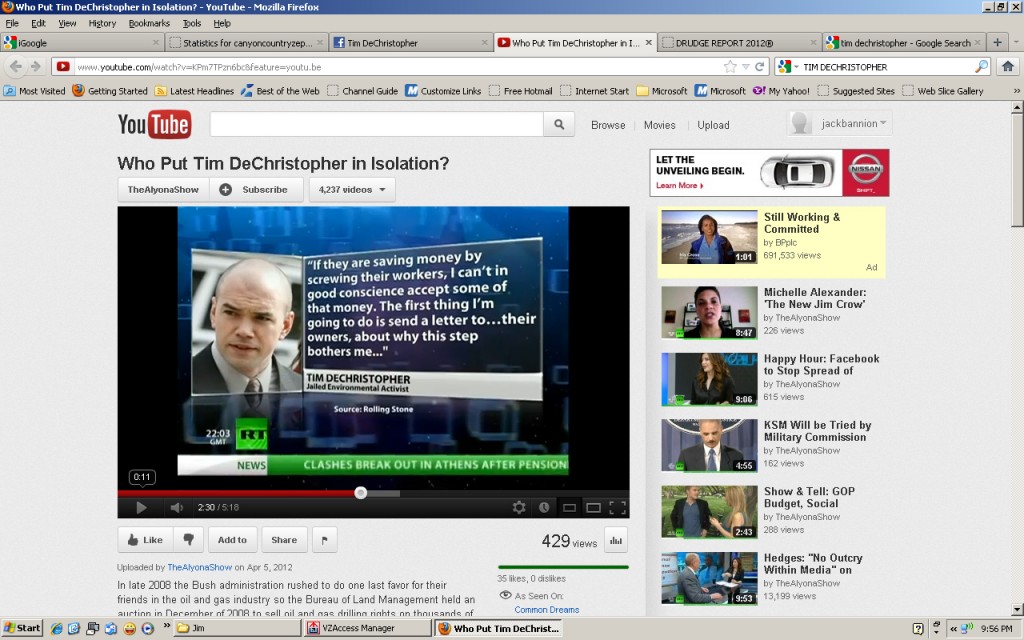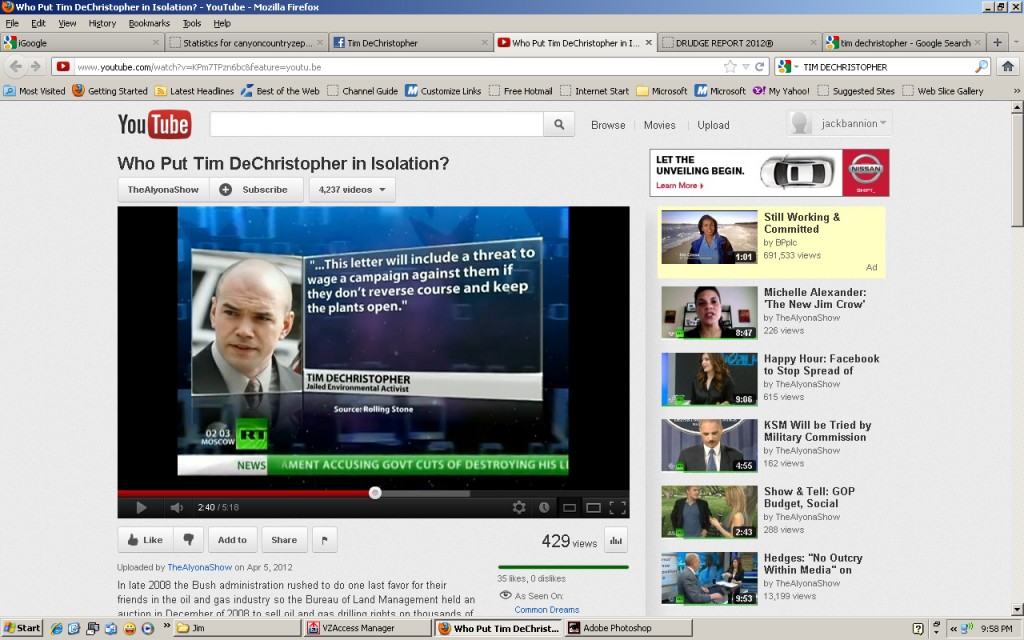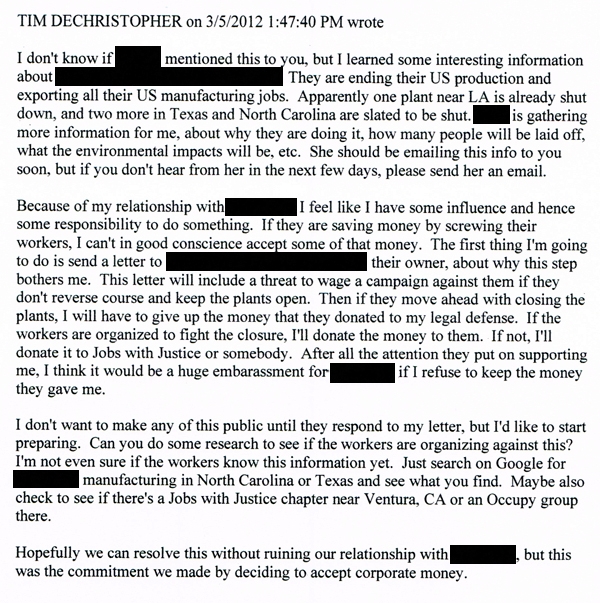 THE ZEPHYR WANTS TO KNOW…
WHO IS THE CORPORATE DONOR?????
AND WHO IS THE CONGRESSMAN???