"The report, which looks at how the internet affects economies worldwide, finds that 21 percent of Americans would rather give up sex than the Internet for an entire year. 69 percent would give up coffee, while 77 percent would forgo chocolate and 7 percent a shower.  To compare the United States with a couple of other countries surveyed: 78 percent of Indonesians would give up showering for a year to keep the Internet. And 56 percent of Japanese would give up sex." (Business Insider)
To read the full story, click the pic: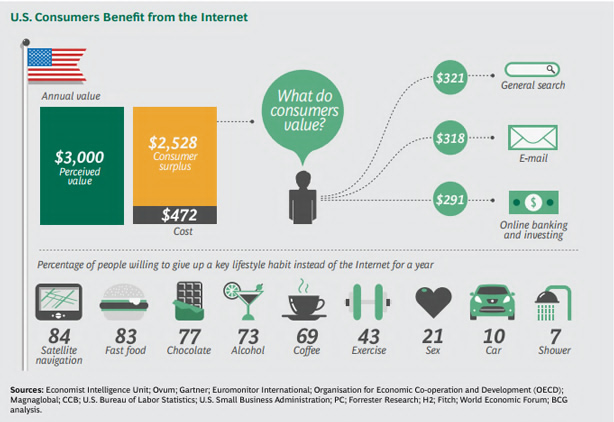 To peruse all ZBlog posts, click 'The Zephyr' at the top of the page.