AN EXCERPT:   "When the most basic elements that sustain life are reduced to a cash product, life has no intrinsic value. The extinguishing of "primitive" societies, those that were defined by animism and mysticism, those that celebrated ambiguity and mystery, those that respected the centrality of the human imagination, removed the only ideological counterweight to a self-devouring capitalist ideology. Those who held on to pre-modern beliefs, such as Native Americans, who structured themselves around a communal life and self-sacrifice rather than hoarding and wage exploitation, could not be accommodated within the ethic of capitalist exploitation, the cult of the self and the lust for imperial expansion. The prosaic was pitted against the allegorical. And as we race toward the collapse of the planet's ecosystem we must restore this older vision of life if we are to survive."
TO READ THE ENTIRE STORY, CLICK THE PIC: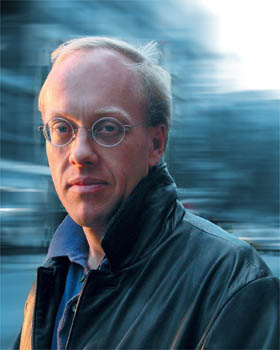 TO READ ALL ZBLOG POSTS, CLICK 'THE ZEPHYR' AT THE TOP OF THE PAGE.
http://www.commondreams.org/view/2012/04/30-2#.T6K_aejbCAg.facebook