AN EXCERPT:  "… the latest global data are tracking one of the most alarming scenarios, in which these variables increase steadily to reach a peak and then suddenly drop in a process called collapse. In fact, "I see collapse happening already," he says. "Food per capita is going down, energy is becoming more scarce, groundwater is being depleted." Most worrisome, Randers notes, greenhouse gases are being emitted twice as fast as oceans and forests can absorb them. Whereas in 1972 humans were using 85 percent of the regenerative capacity of the biosphere to support economic activities such as growing food, producing goods and assimilating pollutants, the figure is now at 150 percent—and growing."
TO READ THE ARTICLE, CLICK THE PIC: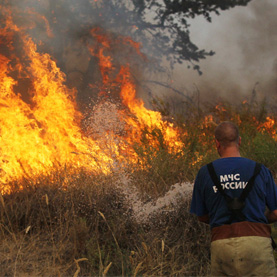 TO READ ALL ZBLOG POSTS, CLICK 'THE ZEPHYR' AT THE TOP OF THE PAGE.
http://www.scientificamerican.com/article.cfm?id=apocalypse-soon-has-civilization-passed-the-environmental-point-of-no-return