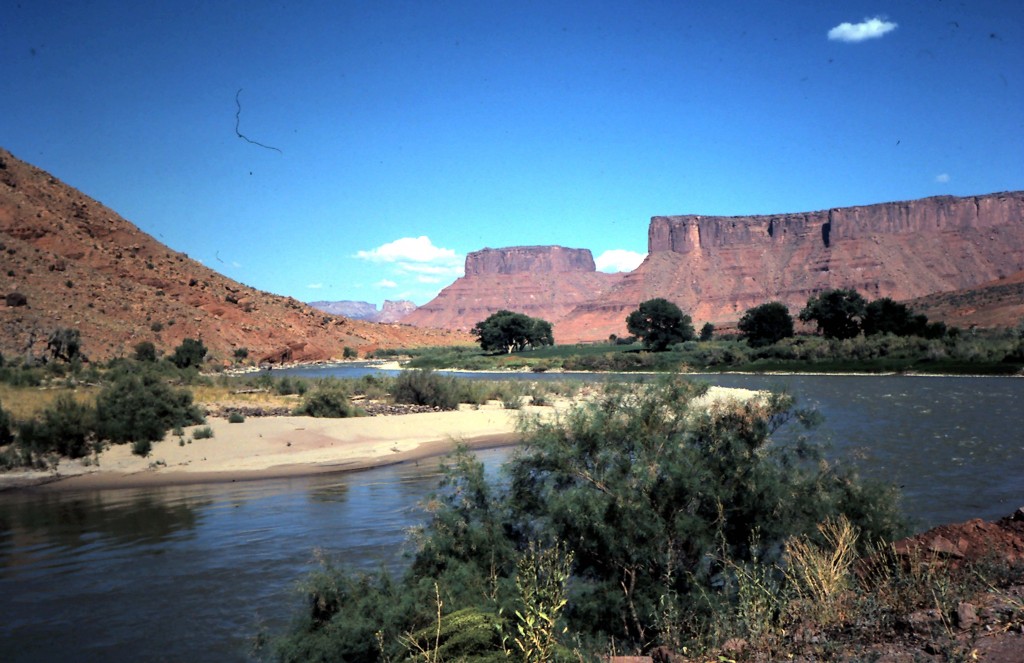 From 33 years ago—before Red Cliffs Lodge, it was just another bend in the river and Tommy White's ranch.
Now in 2012, dozens of 'rustic cabins' line the river. Also note how much the river channel has changed in almost three and a half decades.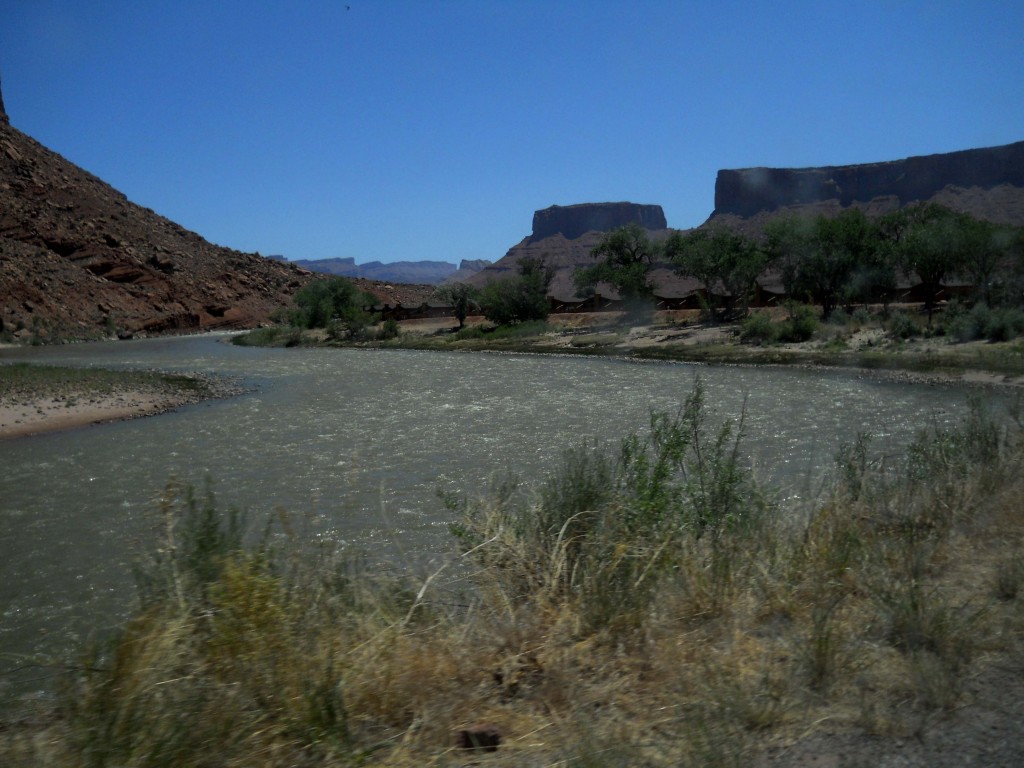 Another view of the cabins.