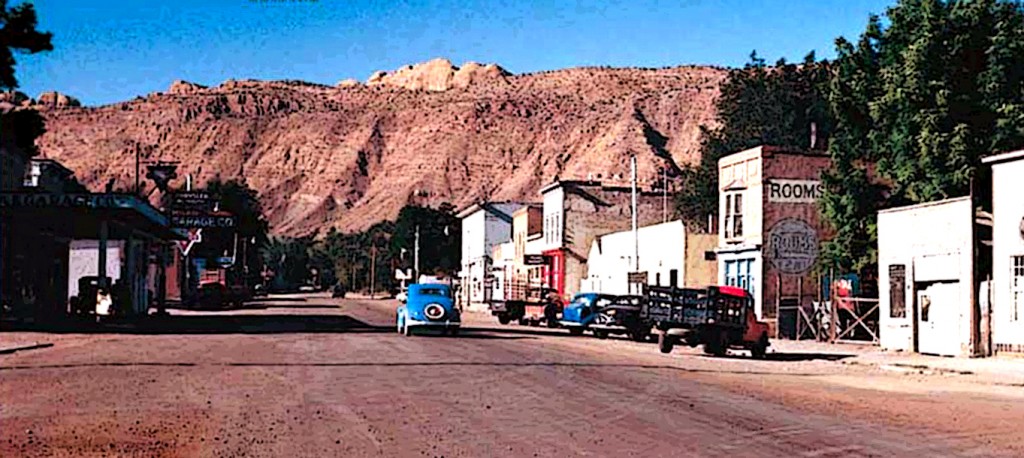 April 2013


THE ZEPHYR/PLANET EARTH EDITION……YEAR 25 soon
CRUNCH TIME AGAIN…We Need Your Help…NOW More Than Ever
Support The Zephyr for as little as TEN dollars…
Hello,
We have begun Year 25 and still a persistently  independent print publication.  Nobody, including me, would have guessed The Zephyr would still be around after almost a quarter century. This year we've made some big changes to our web site that make it infinitely easier to read and we've added the Almost Daily Zblog,  (http://www.canyoncountryzephyr.com/blog/) with updates, images, news links and Zephyr stories from our archives.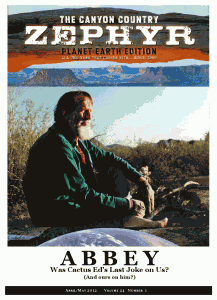 If there is a drawback to the internet, it's the fact that very few of us want to pay for the wealth of information that's available. We've all grown accustomed to free access to whatever we want–news, information, music, films…it's all there. But it's not really free and we need the financial help of at least a few of you to stay afloat.  We're not asking for much.
I am proud of this little cyber-rag and I believe The Zephyr is one of the last truly independent newspapers in the American West. We have struggled to be fair and evenhanded over the years, even when we paid dearly for our candor.  I hope you will see the value in that and become a member of The Zephyr Backbone. Thanks to all of you for your past support and encouragement….
Best wishes to all of you & THANKS for your past support…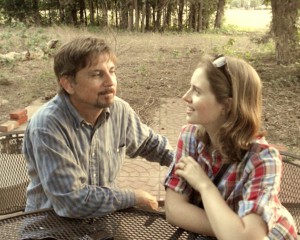 Jim & Tonya
Here are some of the ways you can support The Zephyr…at whatever level works for you.
THE BACKBONE…..1 YEAR/ $100…..3 YEARS/ $275…LIFETIME/ $1000
THE BB5.0….$50…..THE BB2.5…$25…..THE BB1.0…$10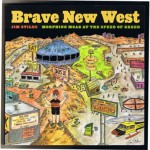 New & Re-Newing Backbone Members at the $100 level (or higher) receive a signed copy of Stiles' "Brave New West: Morphing Moab at the Speed of Greed."
(And the cartoon of course…for the strong & the brave)
We are also looking for A FEW GOOD ADVERTISERS!  with new very low rates. As low as $150 a YEAR.
Contact Stiles for rates. cczephyr@gmail.com
Or we are happy to accept your checks: 
PO Box 271,  Monticello, UT 84535

Thanks again and keep reading…