Did a Land Transfer Blessed by Environmentalists Give a Boost to TAR SANDS NATION?
If anyone has ever examined a land ownership map of Utah, they'd notice the odd checkerboard of sections, scattered across the Beehive State. These are State Institutional Trust lands, given to the state decades ago by the federal government as a means of compensation for federalizing so much of the rest of it. The state is mandated to exploit these lands commercially, to generate revenue for public schools.
But many of the SITLA sections are "landlocked" inside large federal parcels and SITLA has long wanted to find a way to make them more productive. BLM and the Park Service have likewise sought ways to resolve the checkerboard problem. A decade ago, the Moab office of the BLM sought a trade with SITLA. In exchange for recreational lands in southeast Utah, where tourism was already exploding, BLM would transfer mineral lands to the state.
To read more of Jim's story, click the image below: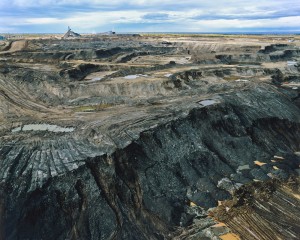 http://www.canyoncountryzephyr.com/2013/06/02/the-land-exchange-bill-that-went-oops-by-jim-stiles/