On April 19th I submitted these questions to Grand County Council Chairman Lynn Jackson by email. He supplied his answers April 21st, so that they could be reviewed at the April 23rd public meeting regarding the proposed Book Cliffs Hwy/Transportation Corridor. The Zephyr will be asking follow-up questions in the near future…JS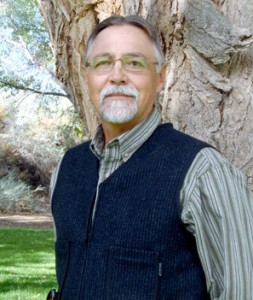 1) Who came up with the idea specifically to follow Sego Canyon? Any reason other than it's the shortest route to the Anadarko holdings?
There was no one person at an exact moment. It was more of a process of groups connecting dots that kept presenting themselves. The first occurred when SITLA entered a development/lease deal with Anadarko for the 100,000+ acre SITLA block in northern Grand County. One of the concerns for the county was the lack of direct access to the area from Moab, Grand County's main population center. With the potential for oil and gas development occurring in our county, it appeared that we had no opportunity for benefit from that development. The access via the Hay Canyon road in the eastern part of the county made it impractical because of distance from Moab to the State block.
Then as we were working through the Bishop lands bill negotiations it became apparent that if a large east-west block from the Green River to Hay Canyon were designated as wilderness, it would preclude upgrading the existing Sego Canyon road, even if it were cherry stemmed, with wilderness being designated right up to its edges on both sides. The Sego Canyon road is an existing class B county road, built for oil and gas drilling operations in the late 1970's and early 1980's. It is a fairly direct route from Moab, at least to the southern end of the state block. Prior to that time there had been old livestock and wagon trails from Thompson to the upper Book Cliffs area utilizing the Sego Canyon route because of the easier terrain than in other parts of the Book Cliffs.
At some point in early fall of 2103 we were engaged in meetings with other County Commissioners and County economic development coordinators discussing opportunities for enhanced commercial trade between the seven eastern counties in Utah. This group was in the initial stages of forming what was to become the Seven County Eastern Utah Economic Development Coalition. Among other economic issues, there was discussion of the age old problem of transportation and topographic limitations relative to access through the Bookcliffs between Vernal and Moab, which has been considered at multiple points in time since eastern Utah was first settled.
There were discussions relative to the Uintah basin and economic issues associated with having only one transportation route for marketing hydrocarbons, which involved trucking on highway 40 through Vernal, then Heber and on to the Wasatch Front refineries. Since the Salt Lake refineries were at capacity (and unable to build more capacity based on air quality issues on the Wasatch Front), and most Uintah basin oil had high paraffin content, the refineries only paid them about 80-85% of market value. They indicated they were actively looking for a way to get a rail line into the Basin, but the cost could be in the billions of dollars. There was discussion relative to accessing the rail line in central Grand County, but access to it through Hay Canyon (the primary proposed Book Cliffs route in 1989), combined with the cost of upgrading it and the fact that the primary beneficiaries of such upgrade would be the western slope of Colorado and Grand Junction, did not make that alternative attractive to anyone.
I then pointed out that the only other access in Grand County from the rail line to the top of the Book Cliffs was Sego Canyon. I suggested that since, 1) SITLA and Anadarko had already decided the fate of the state land block if oil and gas were found during exploration activities, 2) we were currently in 1 negotiations regarding wilderness designations across the Book Cliffs, and 3) since the northern portions of the SITLA land block already contained roads, that maybe we could take another look at that route.
I expressly told the group there would be opposition from some sectors in Grand County, and that as a County Councilman I would not be in favor of trying to force such a decision on anyone without extensive discussion, dialogue and more information. I informed them of the history of Grand County leaders in 1989 trying to force the road issue on residents and the severe consequences from that type of process. If the road and/or a pipeline were ultimately a good idea, the majority of residents in Grand County had to be in agreement. So Jim, I guess you have the culprit. I pointed the group to this potential route.
There was further discussion about the idea that if that route were available and oil and gas could get to a railhead in Grand County and then onto coastal refineries, the product could be sold at full price. This would create additional income for oil companies on the order of 15-20% per barrel (a term someone titled as an "arbitrage" opportunity), which could potentially be used for constructing and maintaining any road and/or pipeline. The idea of Grand County charging a "friction" cost was born, basically a fee out of the arbitrage benefit, for transporting hydrocarbons across county lands. Follow up discussion indicated that friction fees could only be charged if Grand County either owned the road, or owned the land the road was built on. I told the group there was no way Grand County could fund such a road but it may be possible to gain title to the land along the Sego corridor via the Bishop land bill.
Many more questions and ideas were discussed at this and subsequent meetings of the Seven County Eastern Utah Economic Development Coalition and based on the many uncertainties, I informed the group we needed more information to see if this concept were even worth pursuing. Counties in the Uintah basin indicated they thought they would be able to access funding through various projects they had been working on in the Uintah basin for several years dealing with transportation issues for hydrocarbon production. It was determined that we needed information on potential economic benefits to both Grand and Uintah counties, including more analysis of the "friction" fee concept, in addition to route analysis and cost estimates of potential routes or pipelines that could be constructed across the state block, down through Sego Canyon and to our railheads, before any further discussions were warranted.
Like any big idea Jim, if it's ultimately successful there will be no shortage of people taking credit for it. If the idea goes south, then people will look for a scapegoat. That's probably where I would come in….. And yes the route was identified not only because it is the shortest and most direct route between Vernal and Moab, but also because it is the only other route with an existing road to the top besides Hay Canyon.
2) Explain the way tax revenues and fees generated by Anadarko would be distributed now and why it is Grand County would receive nothing, even if the project is inside the county.
In basic terms, royalty revenues from SITLA lands are pooled statewide and then distributed statewide to school districts. The amount a district receives is based on the number of students in the district. Distribution of these revenues is not based on location of the activity generating the revenue. There are provisions for rural school districts to receive more per pupil than urban school districts. However, since the bulk of student populations in Utah occur in the big school districts on the Wasatch Front, the bulk of SITLA revenues go there.
Last year total SITLA revenue school contributions statewide were approximately $30 million. The Grand County school district received approximately $160,000 from these funds. The Grand County school district's budget is on the order of $17 million dollars. So even if Anadarko finds oil and gas and develops production on the SITLA block, Grand County's share is fractions of pennies on the dollar.
3) Could there be a way legislatively to divert more of these tax revenues and fees to Grand County? I'm assuming since the lands are SITLA-owned that Grand County is being left behind? Why not push to change the legislation to make more revenues available? It was a change in the way federal mineral lease revenues were distributed at the state level that provided the funding for the last Book Cliffs proposal. This time it would be far cheaper and way less impacting to change the law than build a highway.
Short answer, not likely. When the SITLA/Anadarko deal was struck there was discussion with other southeastern Utah elected leaders of the disproportionate formula used for disbursement of revenues to rural school districts. What was immediately apparent was that all the legislative power in Utah is concentrated on the Wasatch Front and the large school districts that support those legislators wield all the power. They had no interest in addressing the issue. I found that rural legislatures were also unwilling to tackle the issue out of fear it could backlash into other areas were rural Utah requires support from the Wasatch Front. My rural colleagues recognized the disparity, but none of them were willing to get out in front of addressing this in a public arena.
It also is quite apparent that SITLA, via legislation that reorganized them in 1994, answers to no one in the State, not the Governor, not the Congressional delegation, not the Utah legislature, nor the counties. To SITLA's credit they have initiated new revenue sharing procedures for future land trades that do return more funding to the counties the revenue is generated in, but this only applies to new lands they acquire via trades. It does not apply to lands they already have acquired and own. The majority of lands in the SITLA block in northern Grand County have been acquired over decades.
4) Is there access to the north from the state lands being discussed in Grand County right now? Is it paved?
There are currently county roads into the northern block of SITLA land in Grand County, but none of the roads are paved. They are County Class B roads. The roads primarily originate from a roaded network in southern Uintah County. These roads currently serve a few oil and gas wells in the northern SITLA block. Uintah County's paved Seep Ridge road stops at the Grand County line about 15 miles east of the northern part of the SITLA land.
5) Why would it be to Uintah County's advantage to cooperate on a road south to I-70. Wouldn't they lose revenues? If not, why not, and where would all the money go that you believe would be lost to Grand County?
Basically, the more Uintah County producers can get for their currently discounted oil, the more revenues they generate through sales. The more sales revenue, the higher the royalty paid and returned to the state and county. A road to I-70 increases what producers can sell their oil for and lessens transportation costs.
Ultimately, even at discounted prices for the paraffinic oil, the oil will be developed and moved to the north on the recently paved Seep Ridge road. They all still make money even at discounted rates.
6) Why would these tar sands and oil and gas development companies be willing to pay to build a road, then agree to be taxed via a friction fee, to use it? And explain a 'friction fee.'
This is starting to ask questions that we currently have no answers for and are part of the studies we would like to do to provide answers. Certainly if producers fund a road, it seems as if the County would have to provide some compensation in the form of smaller friction fees. I don't know how this ultimately plays out. Certainly we need to know how much more a company can sell their product for on the west coast or Gulf coast, factoring in increased transportation for rail to those refineries, and then we can get an idea of what the actual increased revenues would be. From there negotiations could occur that would deal with costs of building and maintaining roads and friction fees. Ultimately it gets down to business decisions for an oil producer, it all has to result in increased profits or they won't be interested and a road would never be built. Again, complex questions with lots more information required before informed decisions can be made.
7) How much new road would have to be built to connect to existing roads?
It appears to be about 6-7 air miles, likely 10-12 ground miles, to connect existing routes. This would depend on feasibility of other potential routes however, which is another study we're trying to conduct. What are likely routes, what would be the cost of various alternative routes, etc.?
8) As a former BLM geologist, would this road have to pass through the same kind of geology that Douglas Pass is built upon? Isn't the geology part of the reason the BLM opposed a major road up East Canyon in the 1990s? It's the 'Douglass Creek Member of the Green River Formation." Does that geology extend west to that part of the Book Cliffs?
Yes this road passes through similar geology, but the area on the final escarpment is not the Douglas Creek formation. That formation has been eroded from this area and is not encountered until on the back slope of the basin. But again, the studies we are trying to conduct would provide more definitive answers for this type of question.
Also, I don't know that BLM actually opposed the road in the 1990's; they were simply identifying probable issues and problems. If they had "opposed" the road from the beginning, they likely would not have initiated an EIS. I think the EIS simply found an alternative route that they felt would be less impacting. I don't recall if that was because of the Douglas Creek formation or not. I was not directly involved in the EIS, my recollection was that it had been prepared by a third party contractor, but I'm not certain.
9) Based on other roads similar to this proposal, what would be the cost to construct a paved highway at the kind of grade you're talking about? Promoting it as a tourist road to connect Vernal and Moab is a big step up from a haul road.
I don't have an answer for this, this type of information would come from the route analysis study we are trying to initiate. I would guess however that we are talking about millions of dollars.
And I suspect you're correct, an all-purpose UDOT approved road, amenable to tourism, would be an upgrade from a "haul" road. The current Sego Canyon road may be able to function as a "haul" road from the SITLA block with minimal realignment and surfacing. But, we'll have better information when studies are conducted.
10) What kind of road right of way are you talking about? In 1992, the BLM rejected the plan to create a 200 foot wide right of way. It would only allow the paving of the existing road and alignment. ("But in a draft environmental impact statement, the Bureau of Land Management proposed an alternative that would have fewer impacts, following an existing dirt road and only paving as wide as that road." Deseret News, 1992). Why would BLM agree now to this kind of massive re-alignment and entirely new sections of highway as well, an idea flatly rejected 20 years ago?
Until a route analysis is completed, we can't answer questions like how wide the right of way would need to be. Also if lands in the current Sego Canyon corridor were given to the County under the Bishop lands bill, BLM would not be involved with that section of the road. It would run from private land at Thompson, across county owned land, then up to the SITLA block. Going from the northern end of the SITLA block over to the southern terminus of the Seep Ridge road may involve crossing some BLM land.
Again, some of this is getting way out ahead of where we're at. We simply at this time want to look at economics and potential route alternatives and costs. If these studies show it to be unrealistic we would likely stop further work. If it looked feasible and economically viable, then the next steps would be looking at land ownership, how to proceed with environmental analysis, and additional related issues. This current effort is so conceptual at this time that answer to a lot of what you're asking is pure speculation. We want to proceed a step at a time with this effort, and at the end of each step I envision a fundamental go-no go decision before even deciding to move to the next step.
Also, BLM typically doesn't reject these types of proposals outright. They are required to remain objective and base final decisions on facts and analysis determined through the EIS process. I don't agree with your assertion that they "flatly rejected it" 20 years ago. That EIS simply said the preferred alternative would be East Canyon, not Hay Canyon. Then of course other factors intervened and the project fell apart. And remember, this proposal is not for Hay Canyon. Hay Canyon is 20-25 miles east- northeast of Sego Canyon. These are different issues and circumstances. I don't think we can't keep referring back to that EIS, it was for a different situation, in a different area, 20 years ago.
11) The proposal attempts to circumvent Ute lands. As you noted, they closed the old Sego Canyon road where it meets the reservation in the 1980s. Now you are proposing to simply go around them. If the road were to be built and be as successful as you want it to be—a conduit for oil and gas and a tourist road, this would be cutting very close to native American lands. Have the Utes been contacted? What is their attitude?
I don't recall stating outright that the Ute lands would be circumvented. I said we would look at the potential to bypass these lands. It may not be topographically feasible to bypass the mile or so of tribal lands the current road crosses. If that were the case, and other factors from the studies we are trying to do indicated Grand County should keep moving forward, then I would expect to contact the Ute tribe. It would seem premature to contact the Utes until we even know if this is economically beneficial or technically and economically feasible.
One of the key points I see as being different from the proposal 20 years ago is that at that time leaders seemed to have decided they were going to build a road come hell or high water. I see this current proposal as following a standard type of decision making flow chart process, where what you find at initial stages dictates where you go in subsequent stages. This would include key decision points where it's possible that we would decide not to proceed at all, for any number of reasons.
I certainly see the need to think ahead to big picture items and potential issues, but at this time it's impossible to answer the myriad of questions and what ifs. That's why I'm suggesting we take this a step at a time, so that decision making can be as informed as possible.
12) In a Zephyr story you wrote in 2012, you were critical of small wilderness parcels and you wrote that you like your wilderness BIG. In fact, you wrote:
"The more problematic requirement is opportunities for solitude and primitive recreation. That one gets down to a value judgment. I suspect that if you grew up in and/or live in jam-packed urban paradise, you and I will likely have quite a bit different idea of what constitutes primitive and unconfined recreation! As an official member of the old codgers club, I personally think wilderness should mean it ought to be damn big. And that you can't have a GPS or cell phone when you are in it. If you get lost or injured you're on your own, no search, no rescue. You are not necessarily at the top of the food chain. And the land being pretty don't count for squat! It's wilderness, meant to be remote, desolate, and unforgiving to a fool."
Isn't this exactly the kind of remote, untouched wilderness that you claim to value the most?
I was referring to the small 8,000-15,000 acre stand-alone Wilderness Study Areas sprinkled around the state, like the three around Moab: Negro Bill, Mill Creek and Behind the Rocks. I don't have exact numbers but I suspect if the Sego corridor were created with wilderness on both sides, there would be between 80-100,000 acres of wilderness to the east, and 150-200,000 acres to the west. In my mind these are independently big enough " …. to be remote, desolate, and unforgiving to a fool."
13) Hunters and sportsmen opposed the leasing of SITLA lands last year, fearing it would be destructive to wildlife and forever cut in half a region that is now one of the most remote big sections of wilderness in Utah. And in 1992, the Utah Division of Wildlife Resources opposed the Book Cliffs road. How do you address those concerns and have you been in touch with the Utah wildlife division this time?
I've not spoken with the State Division of Wildlife Resources about the proposal, but have spoken to Trout Unlimited and Utah Back Country Hunters and Anglers, two of the prominent Bishop's bill sportsmen stakeholders groups we've been engaged with this past year. They are not thrilled with the proposal, and will likely oppose it. They understand our considerations however, particularly in light of the SITLA/Anadarko done deal. They have suggested we reconsider the Hay Canyon route, be sure to look at pipelines as opposed to roads, and if it goes forward, to look at wildlife mitigation during road design. I've developed a great deal of respect for their groups. They don't make demands like the extreme environmental community, always wanting more, more, more, without ever offering anything to the counties in return. They seem to have a firm understanding of the concept of negotiation.
14) You've said that Grand County is in financial dire straits and needs more revenues. With a project of this size and the public interest, pro and con, that it will generate, you must have some numbers on how much revenues the project could create for Grand County. Give me a ballpark number–low to high.
This is from a recent story in the Deseret News: "The first slate of wells that began producing for Fidelity jumped mineral revenues in Grand County from $429,000 a year to $1.2 million in the next fiscal year…or 2014, Grand County is projected to receive $2.6 million and within a few years, that figure could be as high as $5 million or $6 million. Grand County's operating budget is $12 million a year, he said"
How much revenue does Grand County NEED? Even this kind of infusion would be a windfall of historic proportions. What are the kinds of projects going without funding right now that you would direct these tax revenues to? And what new projects would you recommend the county support or pursue if these revenues became available? With even more monies from your Book Cliffs road, obviously, Moab/Grand County would see changes unimaginable years ago. Is that the plan? You are talking about revenues to support stunning growth of the community.
Jim that's a mighty big bunch of questions under one heading, but here goes.
First I don't recall using the term "dire financial straits" to describe Grand County. What I think I would have said is that we have needs we're not sure how we can pay for. The biggest things on the table right now are: 1) a $4-5 million jail remodel to repair a leaking and failing roof, an electrical system that doesn't quite always lock doors like it's supposed too, and a substandard HVAC system. The jail is in such poor condition we may lose certification from the state to house any prisoners. 2) A facility for our Emergency Medical System which currently operates out of an old antiquated bus barn, same problems with electrical and HVAC and space. That cost is $3-4 million. Or we could build a brand new public safety complex for $15-18 million and house both operations. 3) We have a hospital and care center bleeding well over a million dollars a year. 4) We have a middle school over 60 years old with out of code electrical, heating and asbestos issues. Estimates are $7-8 million to remodel, or $12-15 million plus to build new. Our building infrastructure for Courts and County space is basically outdated and falling apart. So I wouldn't call this dire, but there is no shortage of need for significant new revenue sources in Grand County. And this doesn't even consider Grand County residents stated desires for a university.
Ball park number for revenue this transportation corridor could provide. I really wish I knew with certainty, again we're hopeful the economic study can help us pin this down. There are so many uncertainties and hurdles to overcome, guessing is dangerous. But for the sake of discussion let's say a road or pipeline was built, the County acquires the land, and we can legally charge friction fees and everything else works. There are currently 60,000 barrels of oil per day leaving the Uinta Basin towards Salt Lake City. Let's say 10,000 barrels of that oil per day come through this corridor, on a road or in a pipeline, and we get $1 per barrel out of the arbitrage opportunity. That's around $3.5 million per year. What if its $2 per barrel? What if it's 15,000 barrels per day or 20,000 barrels per day? What if a reasonable friction fee were $3 per barrel? Now we're talking about $20+ million per year!
I hesitate to even throw these numbers out there, again because there are simply so many unknowns. It's why we want an economic study to see if these numbers are even reasonable. They could be totally out of the line. I just don't know. But I guess it is reasonable to show the public that we could be talking about potentially huge numbers for our county. Our yearly operating budget in Grand County is $11- 12 million dollars. If it weren't for this potential, say we were just talking about hundreds of thousands per year, I don't think I would be willing to take the beating I'm taking for throwing this all out there again. But as an elected county official, charged with finding revenue to provide citizens with necessary infrastructure, you just can't walk away from this type of potential. And particularly since this oil is going to be produced with or without a road path to our rail line and will simply go north and bypass Grand County. The Wasatch Front will eventually figure out its refinery capacity and air quality issues. There's discussion now of simply building new refineries away from the current population centers.
Ok, now where are we? How much money does Grand County need? How can I answer that question? What if we could bank some of that money for a long term endowment fund, to use for maintaining infrastructure when the oil plays out? What if we could do away with property taxes in Grand County? What if we could use it for higher education for our children?
Will it transform Moab? I don't see how. We're not talking about massive levels of job creation. We're not going to have 10,000 wells in Grand County, we simply don't have the geology for that level of resource occurrence. The wells that provide this potential revenue stream will be in the county north of us and in the very northern end of our county, far away from our recreation zones. So I don't think we'll see massive levels of oil and gas extraction jobs like the Uintah Basin or North Dakota. I think we're still going to be primarily a tourist town. Hopefully it simply allows our county an opportunity for increasing economic diversity. Remember what happened in the mid 1980's when the rug was pulled out from under our one industry economy. I'd like to avoid that scenario again.
15) You are promoting this project as a tourist road too. Just how many more tourists do you think Moab and Grand County need? In 1989, Moab was begging for tourists (I wasn't but many were). Now the community is already being transformed by tourism, even as the energy boom strikes again.
Will it result in more tourism? Probably, but massive levels of new tourism, not likely. We already have our brand name, Moab. People who want to come here will still come with or without this road. I think it will be more of an enhancement for inter-regional travel.
But the question of how many more tourists do we want, that's a tough one. How do we put limits on 'business" in a market based, free economy? Do we have a lottery to see who comes across the bridge on a given weekend like the Park has for use of the White Rim Trail? Who administers that and how? It does seem that locals are getting more and more vocal and frustrated about the sheer insanity of these big "event" weekends, when Moab is essentially taken over by event participants. We deal with it because it's only a few weeks a year. How many more event weekends can we tolerate? Fortunately it's still too cold in the winter and too hot in the summer to keep extending these weekends. Maybe with other forms of disposable income for our residents and other ways to generate business, our downtown businesses wouldn't feel the need to rely so much on big "event" weekends.
16) Almost all environmentalists have stated that a transportation corridor through the Book Cliffs will most certainly kill Rep Bishop's 'Grand Bargain" plan to resolve the wilderness issue. Does it occur to you that pushing for this Book Cliffs road, which was so controversial 20 years ago, could be the best way to assure the creation of a Greater Canyonlands NM? 
I'm well aware of this threat. We've been under this threat from the start of negotiations on the lands bill, more veiled prior to now, but still there running below the surface. I'm tired of negotiating with a sword over my head. I've been pushed as far as I'm willing to go, and I've pushed our Council as far as I think they're willing to go.
So I guess if negotiations on the bill dies and it's never introduced we'll just take the chance on a monument. I just read where 11 democratic Senators sent Obama a letter requesting he approve the Keystone pipeline. So I'm not sure the extreme environmentalist have as much influence in the Senate as they think, and I'm not sure Senate democrats are as opposed to hydrocarbon development as they'd like to think. And I'm not sure Obama is as willing as they think to throw away months of good faith negotiating by everyone but the extreme environmental community, to override a balanced and reasonable approach that could result in so much designated wilderness and designated national recreation areas in ours and surrounding counties.
I'm not giving up and I'm done giving in on Bishops bill. If we get a monument life will go on. It will just add to the enragement and defiance of western states with the overreaching hand of the federal government. More western states will add their voice to the message that it's time for the federal government to step aside and let states manage their states.
Course I could be wrong about all this………!