Mule Deer Protection Act
Of course, the Utah legislature had to blame
Someone for steeply declining  numbers
Of mule deer and other hunted game
Animals — it couldn't be the hunters
Themselves, or the fossil fuel industry
Building drill pads on the winter range,
Or suburban sprawl in river valleys
Where deer went to drink. Political campaigns
Depend on those people.  Wolves, exiled
From the state, had left a vacancy
For a large predator, coyotes filled it
And found themselves hunted for bounty:
Fifty dollars paid for each dead skin.
Run fast, be safe, my wily little ones.
To read more of Amy's poetry, click the image below: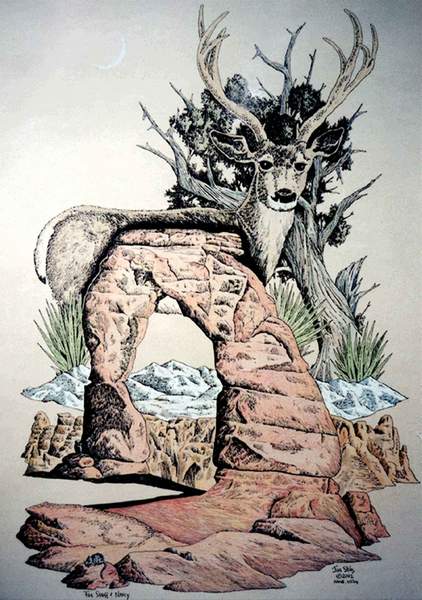 http://www.canyoncountryzephyr.com/2015/02/02/more-poets-fewer-lawyers-poetry-by-amy-brunvand-2/