Click the link below to read the entire story in The Atlantic:
WHY DO LIBERALS KEEP SANITIZING OBAMA?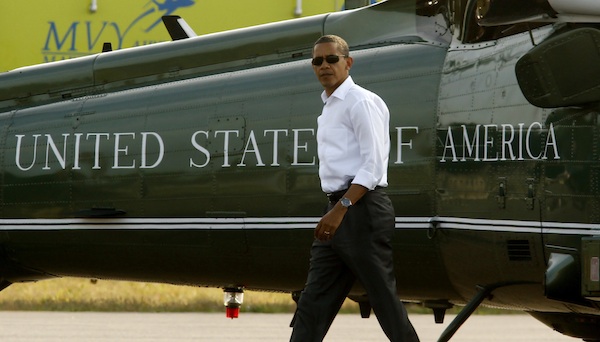 An excerpt from The Atlantic:
"Telling the story of Obama's first term without including any of it is a shocking failure of liberalism. It's akin to conservatism's unforgivable myopia and apologia during the Bush Administration. Are liberals really more discontented with Obama's failure to reverse the Bush tax cuts than the citizen death warrants he is signing? Is his ham-handed handling of the debt-ceiling really more worthy of mention than the illegal war he waged? Is his willingness to sign deficit reduction that cuts entitlement spending more objectionable than the fact that he outsourced drone strikes to a CIA that often didn't even know the names of the people it was killing?
"These are the priorities of a perverted liberalism.
"Chait's essay suggests an ideological movement that finds the ACLU and Center for Constitutional Rights indispensable, but only when a Republican is in the White House. One that objects to radically expanded executive power, except when the president seems progressive.
"I want to be reassured that liberalism is better than that."
Conor Friedersdorf – Conor Friedersdorf is a staff writer at The Atlantic, where he focuses on politics and national affairs. He lives in Venice, California, and is the founding editor of The Best of Journalism, a newsletter devoted to exceptional nonfiction.