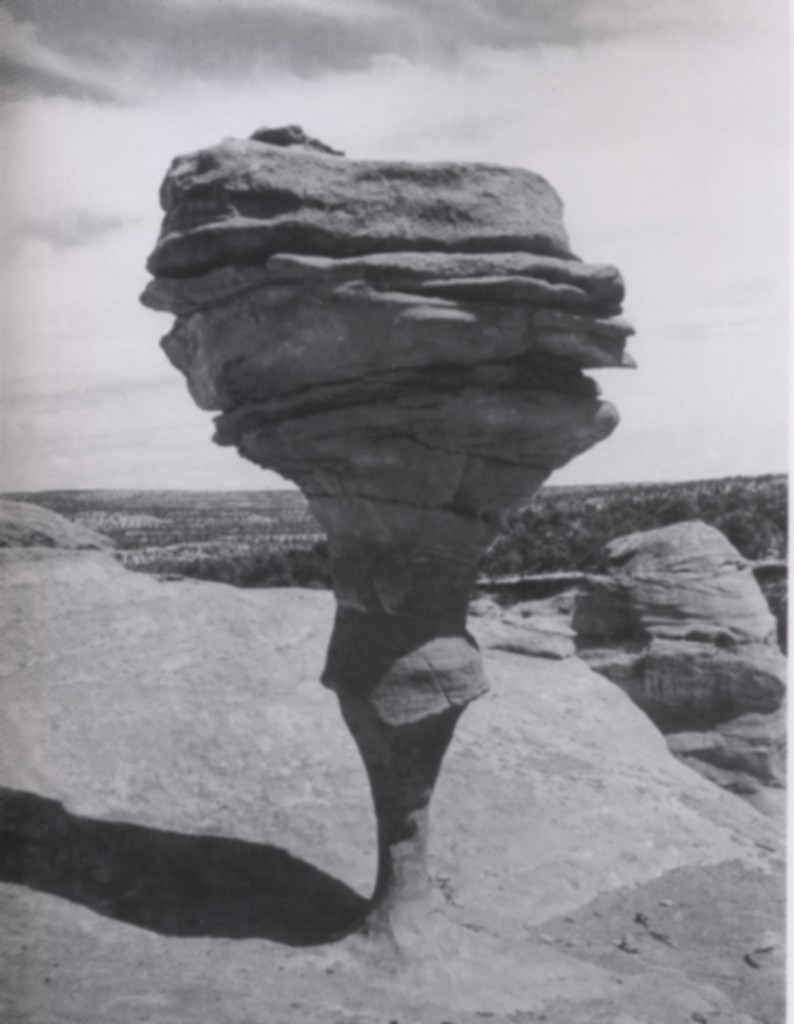 In 1940, Utah: A Guide to the State, was published by the Writers' Program of the Works Projects Administration. The book was a fascinating and comprehensive look at the Beehive State, and from the perspective of 50 years later, an historical document. Among the thousands of descriptions of cities and towns, parks and forests, historical and geographical oddities comes this observation:
"At 17 miles, a posted trail leads 100 yards to the GOBLET OF VENUS, a piece of freak weather tooling in vermillion sandstone. This goblet bowl, six or seven feet in diameter and weighing about five tons, is delicately balanced atop a symmetrical stem six feet long and not much thicker than a man's leg."
Not long after I arrived in this country, I saw a picture of the Goblet of Venus, and immediately wanted to find it. I took the photograph to a friend of mine at Natural Bridges NM, with hopes of getting directions. The information I received was not what I wanted to hear.
It seems I was about 25 years too late. In the early 50s, a group of kids from Blanding drove out to this precariously perched treasure, and with a length of heavy chain, tore the goblet from its fragile pedestal. What took Nature thousands of years to sculpt, required five minutes to destroy.
But recently, while studying the old photograph, it occurred to me that the fallen goblet was still out there somewhere. It took the better part of an afternoon, using my old WPA book, the photograph, and some luck, to finally locate what remains of the Goblet of Venus. The old trail to it has long ago vanished, the pile of rubble is slowly being dissolved into sand and blown away with the wind.
I opened my pack, pulled out a glass goblet of my own, and drank a toast to the Goblet of Venus…Gone, but not forgotten.
Jim Stiles. 1996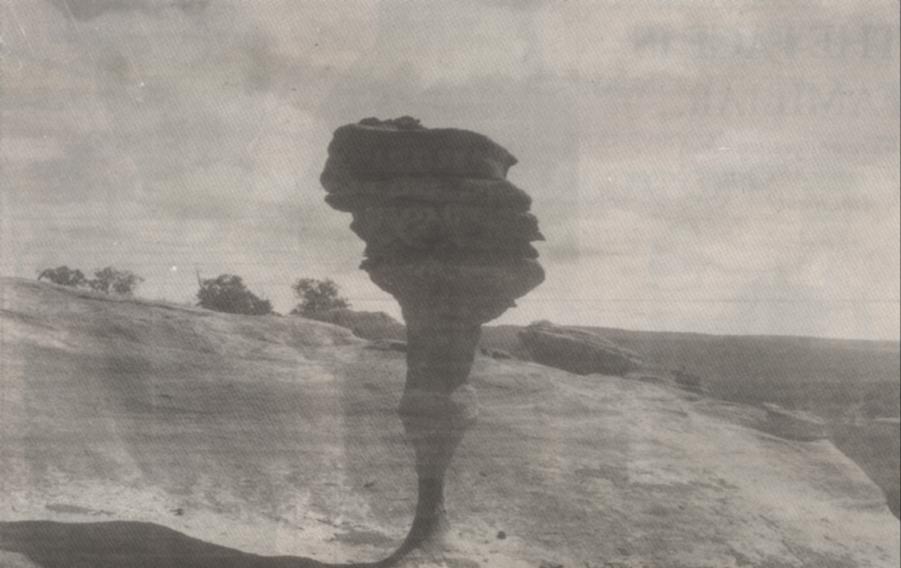 In the 1930s…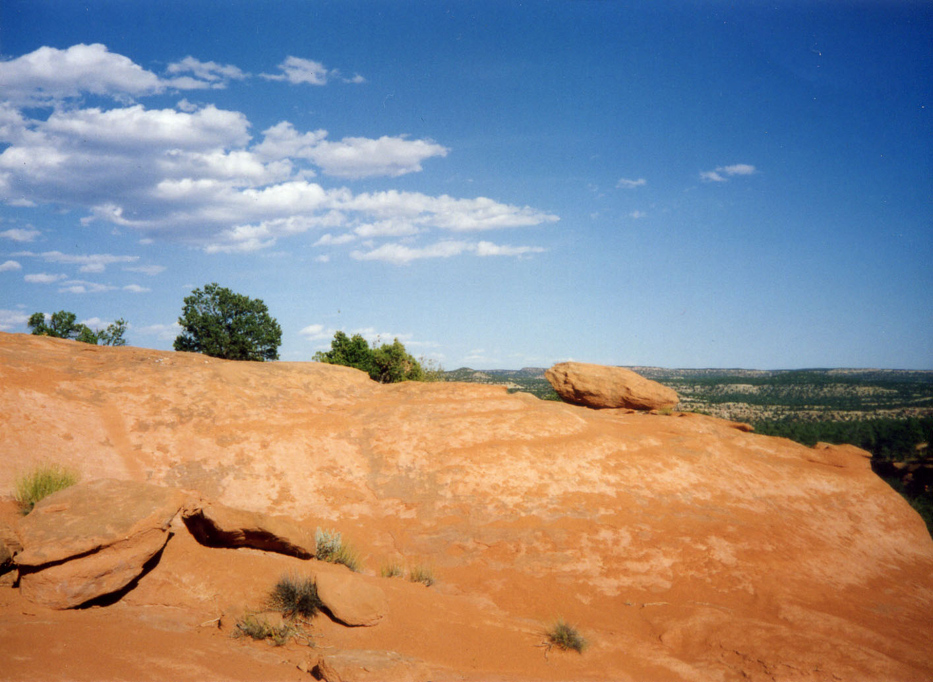 Fifty years later...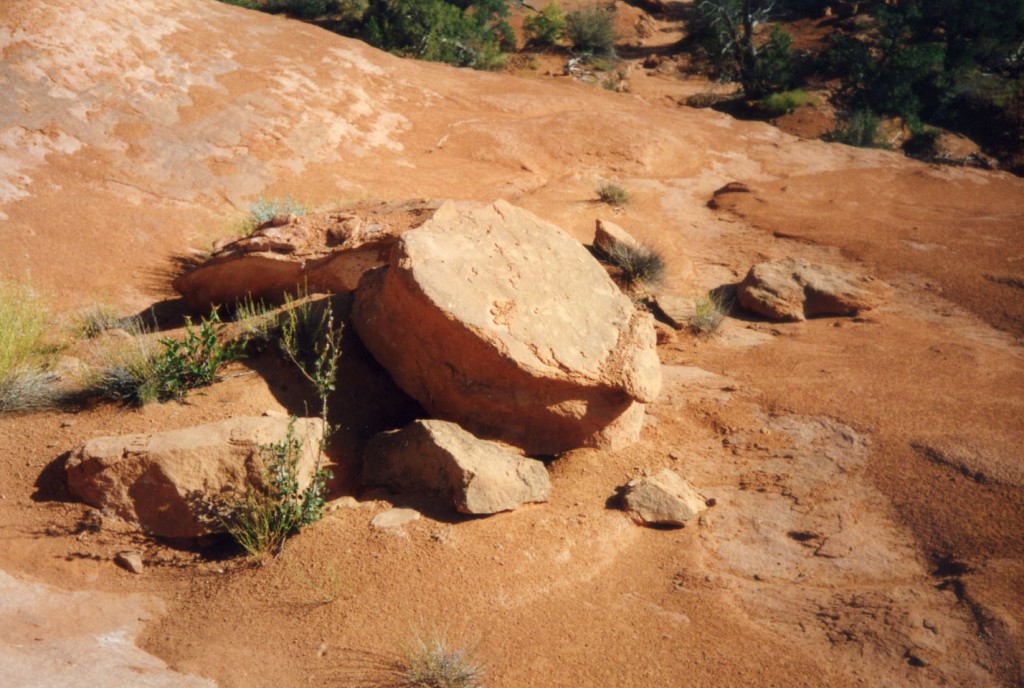 The Remains…
To peruse all of our ZBlog posts, click "The Zephyr" at the top of this page.
To read the Apr/May issue, click the cover below: