NOTE FROM THE Z:    Since this story was written DeChristopher was removed from isolation. In May he was transferred to a federal facility in Colorado…JS
By Reilly Capps
AN EXCERPT:    At a panel discussion at the Mountainflim conference in Telluride, Colorado, we both attended, DeChristopher stood up and asked Patagonia's Rick Ridgeway why Patagonia was working with BP. As Outside Magazine reported the comments, DeChristopher said:
"It seems a little discouraging and disempowering to say that our best hope is just to beg those corporate leaders to be a little less destructive," he said. "How do you balance that need for taking small steps forward with the ultimate necessity of making corporations subservient to human beings?"
No one has yet offered a guess about which congressman ordered DeChristopher punished, or why exactly. If the allegation is true, and the congressman was trying to get DeChristopher to be quiet about things like Patagonia's relationship with BP, it's not going to work. If I've learned one thing about DeChristopher over the years, it's that he's not easy to silence. He's one of the only people I know who could make his voice be heard from way down in that hole.
TO READ THE ARTICLE, CLICK THE IMAGE: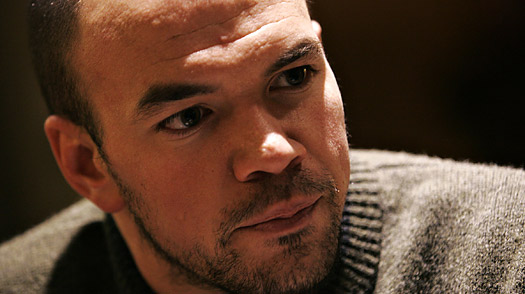 http://www.riledupjournal.com/Blog/TabId/64/PostId/432/EXCLUSIVE-DeChristopher-put-in-isolation-because-of-a-beef-with-Patagonia.aspx
TO READ ALL ZBLOG POSTS CLICK 'THE ZEPHYR' AT THE TOP OF THE PAGE
TO READ THE JUNE-JULY Z, CLICK THE COVER