AN EXCERPT:  Las Vegas this week will be transformed into the drone capital of the world, as hundreds of unmanned vehicle companies descend on Sin City for the industry's largest trade show.
The annual Association for Unmanned Vehicle Systems International convention, with more than 500 drone and related exhibits on display and a wide range of speakers including the acting head of the Federal Aviation Administration, comes as the national debate on drones and their safety and personal privacy implications kicks into overdrive.
A flurry of activity on Capitol Hill in recent weeks has drawn even more attention to the drone industry, which can begin offering its products for commercial and private use in 2015. The FAA has estimated that by 2020 there could be as many as 30,000 drones flying in U.S. airspace, and a variety of sectors — ranging from the news industry to family farmers — are expected to buy them by the thousands.
TO READ THE ARTICLE CLICK THE IMAGE
TO READ THE AUGUST/SEPTEMBER Z CLICK THE COVER: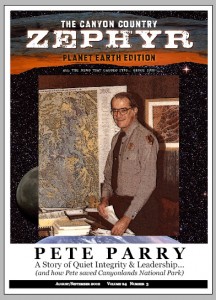 http://www.washingtontimes.com/news/2012/aug/5/convention-puts-drones-on-big-stage-debate-still-r/