ZEPHYR NOTE:  The company referred to here, Petro Harvester, according to its web site, "is based in Plano, Texas and backed by affiliates of TPG Capital. " The founding partner of TPG is, of course, David Bonderman, who sits on the board of directors of the Grand Canyon Trust and the Wilderness Society…JS
AN EXCERPT:  Releases of drilling and fracking waste, which is often laced with carcinogenic chemicals, have wiped out aquatic life in streams and wetlands.
In one case last July, workers for Petro Harvester, a small, Texas-based oil company, noticed a swath of dead vegetation in a field near one of the company's saltwater disposal lines. The company reported the spill the next day, estimating that 12,600 gallons of brine had leaked.
When state and county officials came to assess the damage, however, they found evidence of a much larger accident. The leak, which had gone undetected for days or weeks, had sterilized about 24 acres of land. Officials later estimated the spill to be at least 2 million gallons of brine, Roberts said, which would make it the largest ever in the state.
Yet state records still put the volume at 12,600 gallons and Roberts sees no reason to change it.
In a written statement, Petro Harvester said tests showed the spill had not contaminated groundwater and that it would continue monitoring the site for signs of damage. State records show the company hired a contractor to cover the land with 40 truckloads of a chemical that leaches salt from the soil.
Nearly a year later, however, even weeds won't grow in the area, said Darwin Peterson, who farms the land. While Petro Harvester has promised to compensate him for lost crops, Peterson said he hasn't heard from the company in months and he doesn't expect the land to be usable for years. "It's pretty devastating," he said.
TO READ THE FULL ARTICLE CLICK THE TOP IMAGE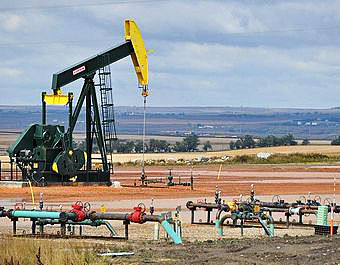 RELATED LINKS: 
Petro Harvester  http://petroharvester.com/
TPG CAPITAL   http://www.tpg.com/portfolio
TO READ THE CURRENT Z CLICK HERE
TO READ ZLL ZBLOG POSTS CLICK HERE