AN EXCERPT:   These remarkable 19th century sepia-tinted pictures show the American West as you have never seen it before – as it was charted for the first time.
The photos, by Timothy O'Sullivan, are the first ever taken of the rocky and barren landscape. At the time federal government officials were travelling across Arizona, Nevada, Utah and the rest of the west as they sought to uncover the land's untapped natural resources.
TO VIEW ALL 34 IMAGES, CLICK THE PIC: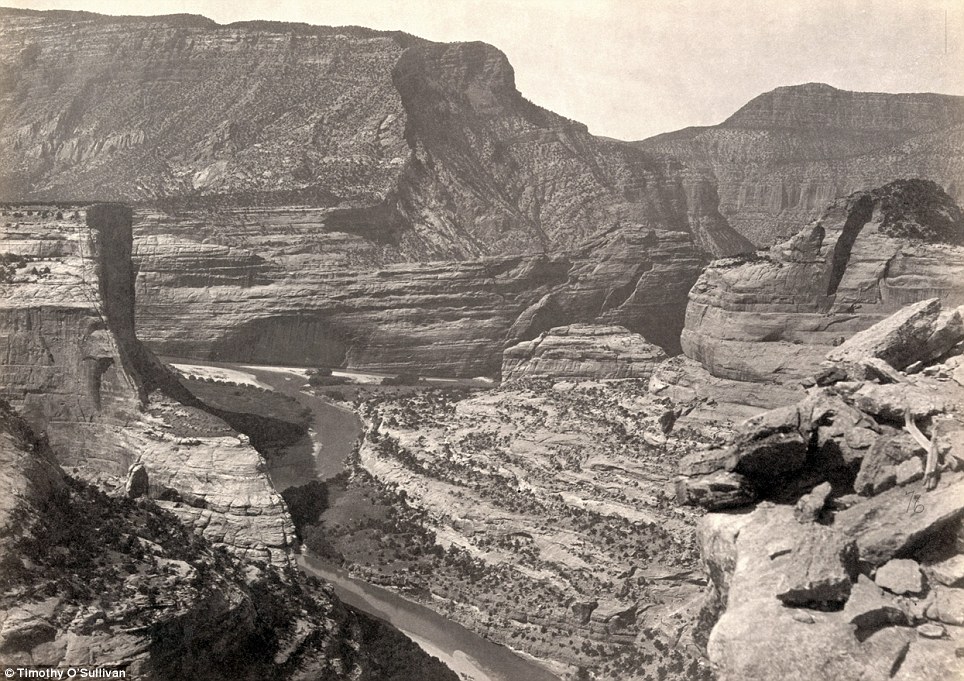 TO VIEW ALL ZBLOG POSTS, CLICK 'THE ZEPHYR' AT THE TOP OF THE PAGE.
THE JUNE/JULY ISSUE WILL BE POSTED AT APPROX 3AM, JUNE 1
http://www.dailymail.co.uk/news/article-2149899/The-American-West-youve-seen-Amazing-19th-century-pictures-landscape-chartered-time.html#ixzz1vtjUGcOP