For decades, the road to Delicate Arch was gravel and crossed a bridge-less Salt Valley Wash on its way to the Wolfe Ranch and Delicate Arch Trail parking lot. It rarely rained but when it did, visitors caught on the wrong side of the crossing wound up delaying their trip and even spending the night there. It was GREAT. 
In the 1980s, superintendent Pete Parry attempted to maintain the road as gravel road, but eventually demands to modernize it led to its pavement in the 1990s. You can get in and out in 15 minutes.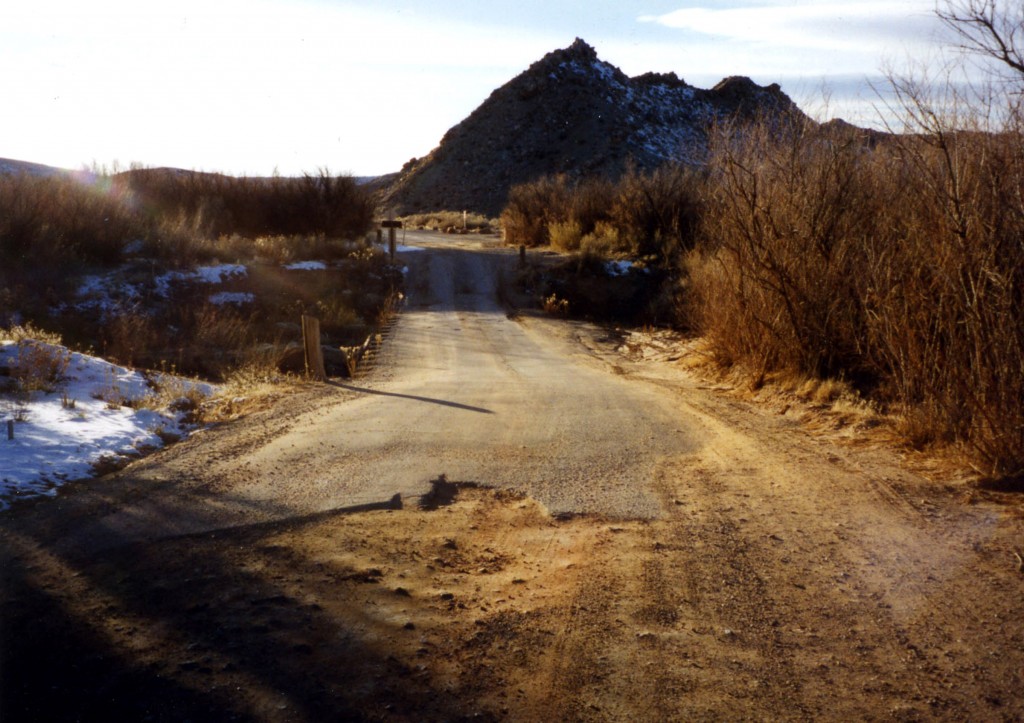 (above) Salt Wash just east of the parking lot on the road to the Delicate Arch Viewpoint.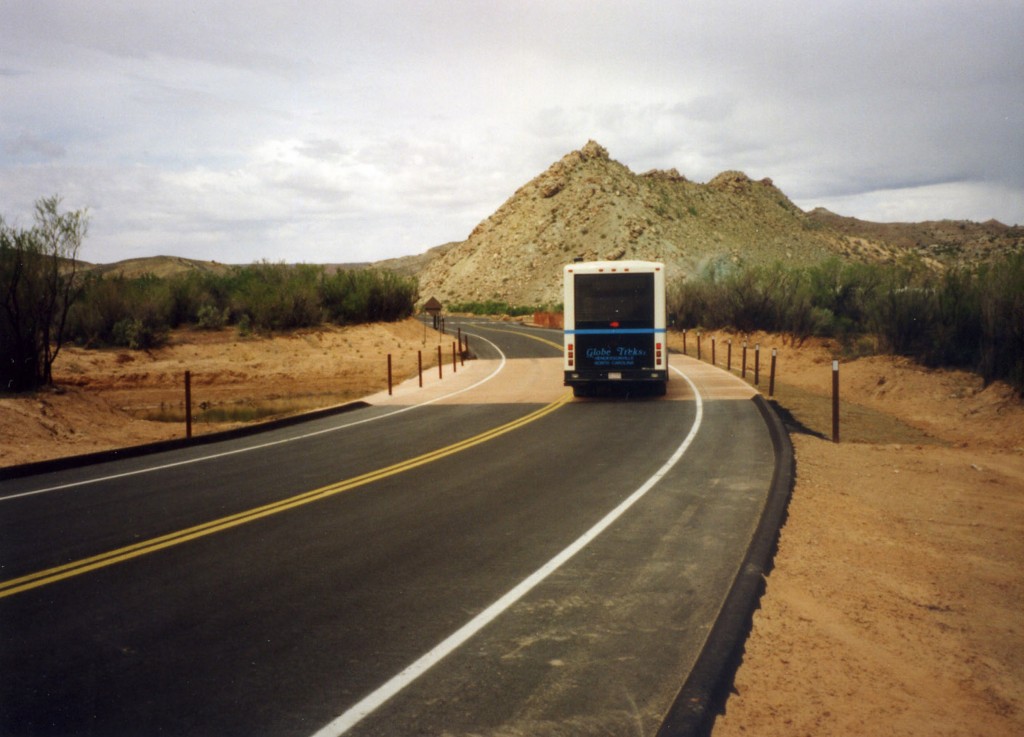 The new road, now tourist bus accessible.
TO READ THE CURRENT Z CLICK HERE
TO READ ALL ZBLOG POSTS CLICK HERE