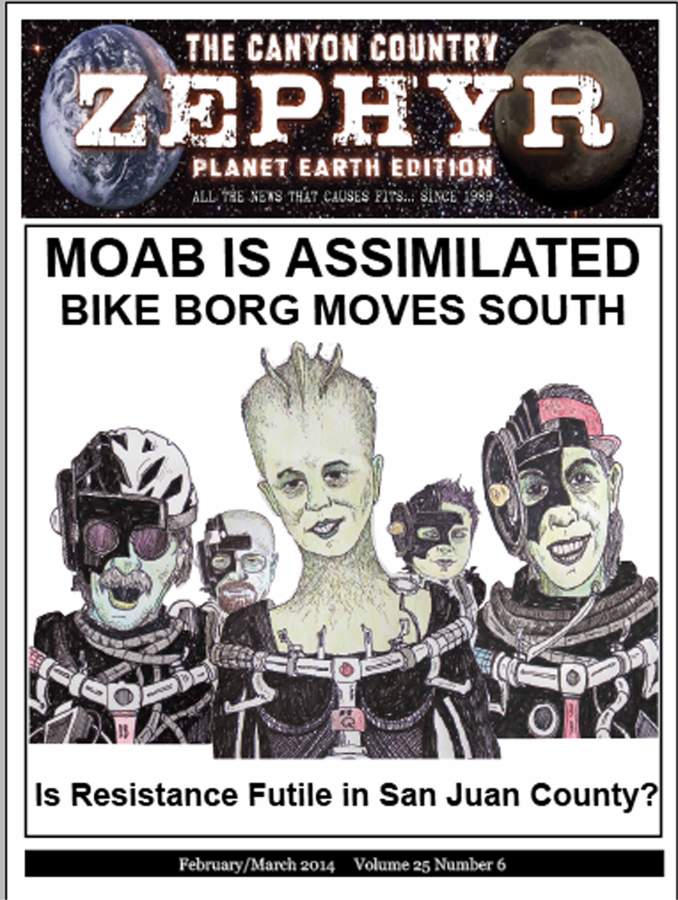 Don't forget to head on over to the Main Page today for the February/March Zephyr! Featuring:
Take it or Leave it: Here's My Life. Help Yourself…by Jim Stiles
Sowing Clover: Don't Sell Yourself Short. Don't Sell Yourself at All. …By Tonya Stiles
MOAB IS ASSIMILATED. BIKE BORG MOVES SOUTH. Is Resistance Futile in San Juan County? …by Jim Stiles
Rock Me On the Water: Introduction…by Renny Russell
…AND MUCH MORE!