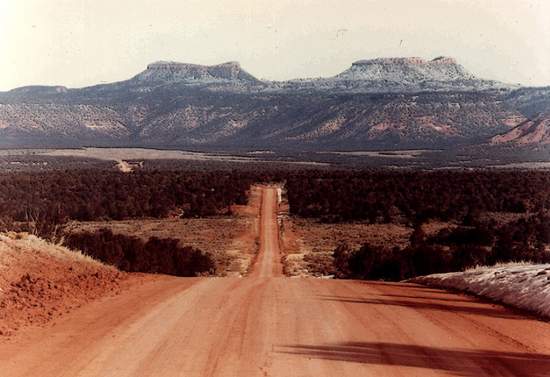 PUBLICATIONS LIKE THE ZEPHYR ARE A VANISHING BREED…
DO YOU READ THE ZEPHYR?
DO YOU BELIEVE IN A FREE & INDEPENDENT PRESS?
WE NEED YOUR SUPPORT…
Over the years, as far back as 1991, this publication has expressed its growing alarm over a monolithic Industrial Tourism economy. Consequently, we have understandably lost most of our former Moab advertisers. We are now almost completely supported by small contributions from our readers.
Sad to say, almost everything we predicted 25 years ago is happening–Moab has become a poster child for what NOT to become as a tourist town. To the south in San Juan County, the corporate outdoor industry is licking its chops as it moves forward to make that region "the next Moab." In fact, there's a lot of "chop-licking" currently happening there, and we'll be reporting on all of it in the October/November issue.
WE ARE THE ONLY PUBLICATION IN UTAH expressing all these concerns.
If you believe in an independent media that is not NOT beholden to billionaires and big corporations, if you believe that NOT pandering to special interests is a worthwhile and commendable approach to journalism, then PLEASE consider a contribution to The Zephyr.
This is a critical time for our little publication as we move toward the end of our 30th year.
Thanks for your help,
Jim & Tonya Stiles

JOIN THE BACKBONE
WHEN YOU JOIN THE BACKBONE  OR RENEW YOUR MEMBERSHIP
you'll receive a complimentary signed copy of BRAVE NEW WEST by Jim Stiles or a DVD of the documentary film, "Brave New West," from High Plains Films. (Let us know which you prefer)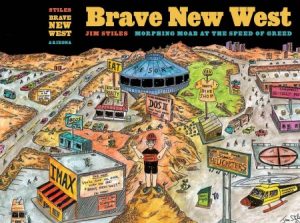 And if you send us a good head & shoulders photo of yourself, Stiles will cartoon you for the Backbone and send the original to you with the book.
One year Backbone membership: $100
Three years: $275
Lifetime: $1000
(NOTE: You can also support The Zephyr with smaller contributions…follow the link below)
You can use your credit card through PayPal at our web site:
http://www.canyoncountryzephyr.com/advertise/indexnewz.htm
Or we still take checks:
PO Box 271, Monticello, UT 84535
Thanks…
Or check us out on: