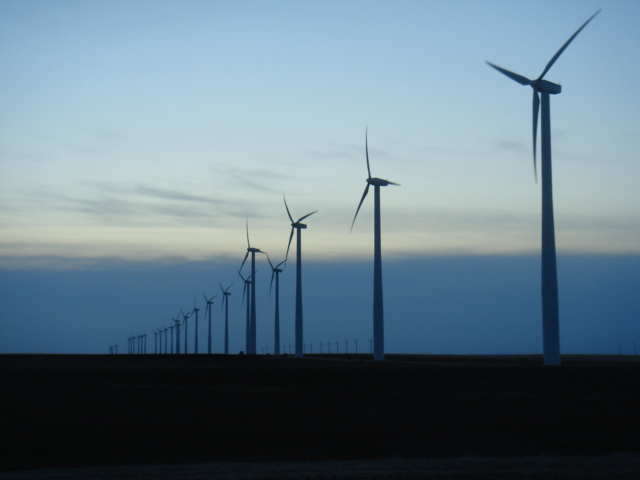 CLICK THE IMAGE TO READ THE STORY IN FULL
(02-16) 05:59 PST MOJAVE, Calif. (AP) —
Two more dead golden eagles have been found dead at a California wind farm, bringing the eagle death count to eight at the Tehachapi Mountains site.
Federal wildlife officials are investigating the golden eagle deaths at the Department of Water and Power's Pine Tree wind farm 100 miles north of Los Angeles near Mojave.
Activists say the behavior of birds should be studied before installation of more wind energy turbines.