AN EXCERPT:   At Rocky Mountain National Park in Colorado, rangers are seeing more than green this spring. They're also noticing a little more gray.  The average visitor to national parks is getting older.  Cyclist John O'Malley, 61, of Summit County, Colo., has enjoyed the trails for almost half a century.
"You do get close to nature," Malley said.
But apparently, not everyone shares that fondness anymore…Back in 1996, at Death Valley National Park, almost a third of visitors were in their 20s. But in the last few years, that number has dropped to just 11 percent at Yosemite and six percent at Yellowstone, according to a University of Idaho analysis of Park Service attendance figures.
TO READ THE ARTICLE AND VIEW THE VIDEO, CLICK THE IMAGE BELOW…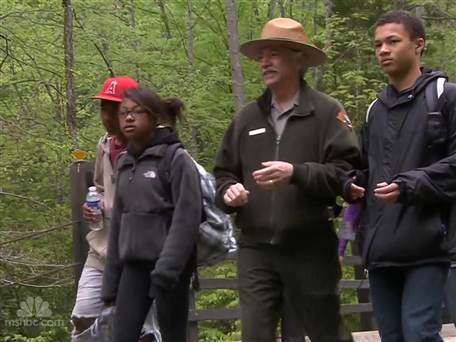 TO READ ALL ZBLOG POSTS, CLICK 'THE ZEPHYR' AT THE TOP OF THE PAGE.
TO READ THE JUNE/JULY ISSUE, CLICK THE COVER.