AN EXCERPT:    Researchers say that increasing levels of fatness around the world could have the same impact on global resources as an extra billion people.  The team estimated the total weight of people on the planet and found that North America had the highest average.  Although only 6% of the global population live there, it is responsible for more than a third of the obesity.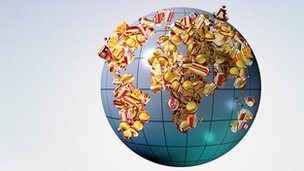 http://www.bbc.co.uk/news/health-18462985
FOR ALL ZBLOG POSTS CLICK 'THE ZEPHYR' AT THE TOP OF THE PAGE.