These images depict the route of the soon-to-be-constructed Colorado Riverways Bike Path as it looks today.  For more on the multi-million dollar project, click here to read the Moab Sun News story.
Regarding environmental impacts, County Councilman Chris Baird says that there were, "many EAs, in fact, as it was federal money the environmental scrutiny was even more strict than usual. The trail goes across state, federal, private, sovereign, and county land. In fact, a great deal of time and energy was put into routing the trail around one cottonwood tree." (You can see the tree he mentions in the last photo)
Check back in a couple years to see how much these views have changed.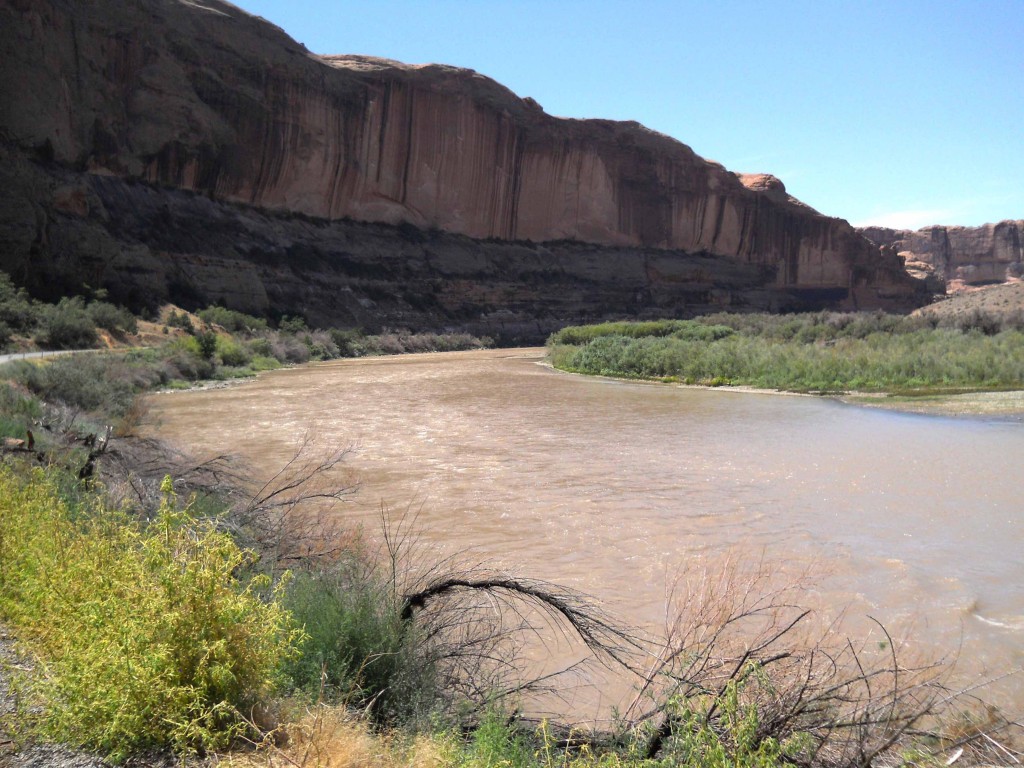 Looking downstream. (Above & below)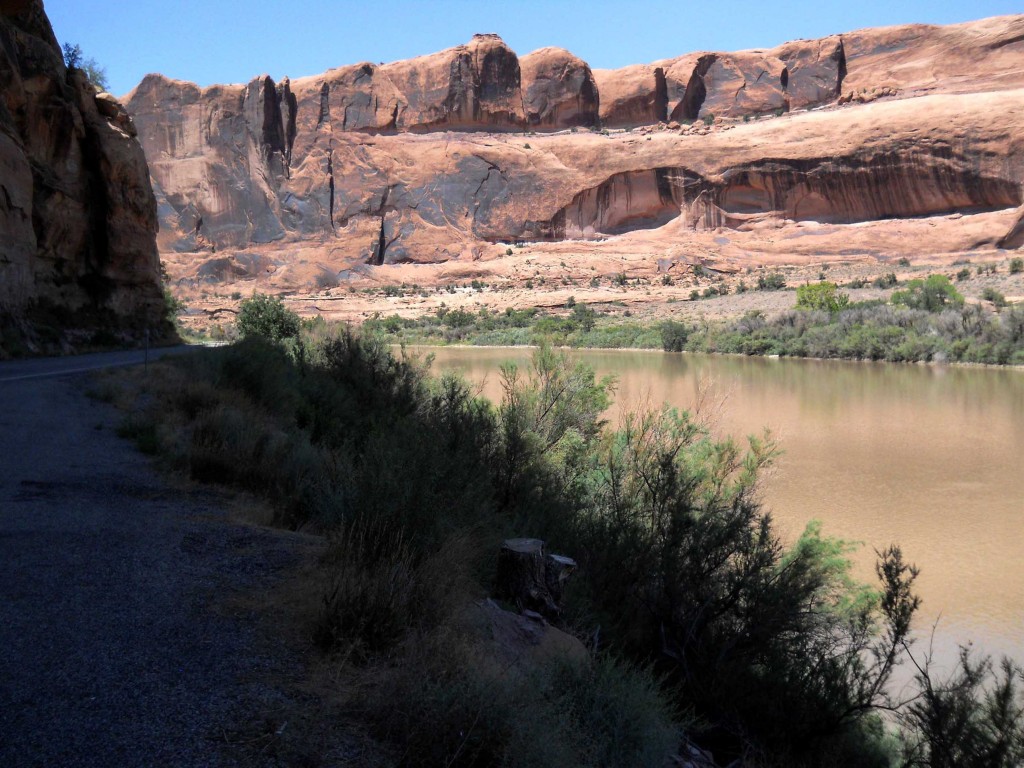 Looking upstream to Negro Bill Canyon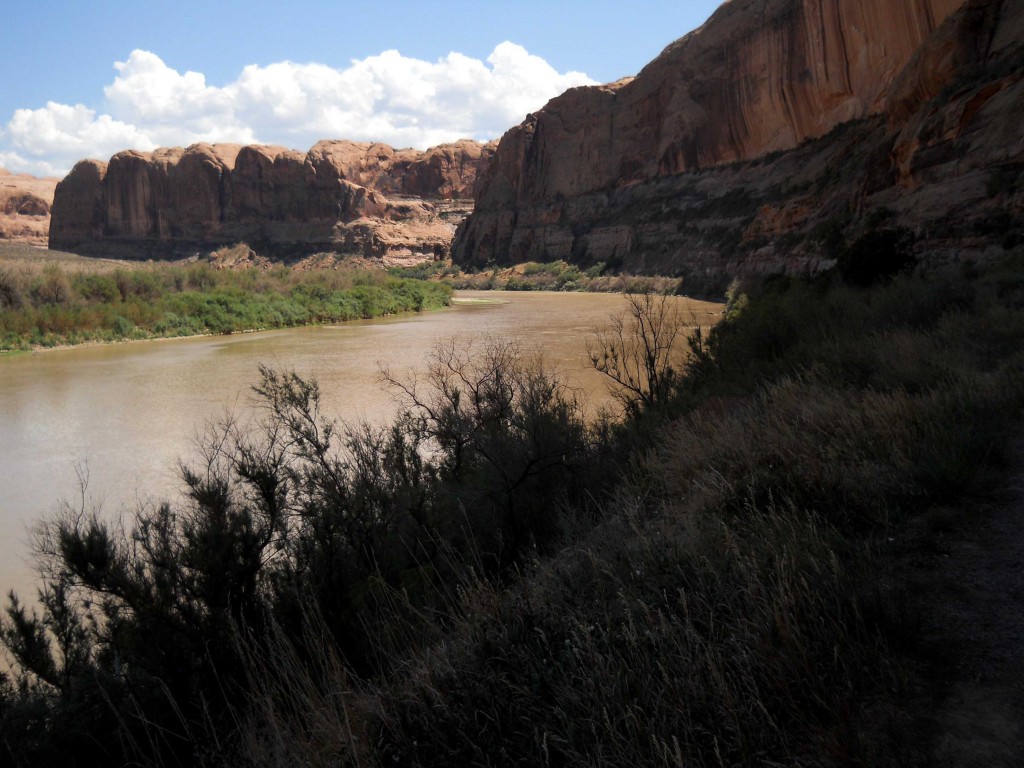 The Leaning Tree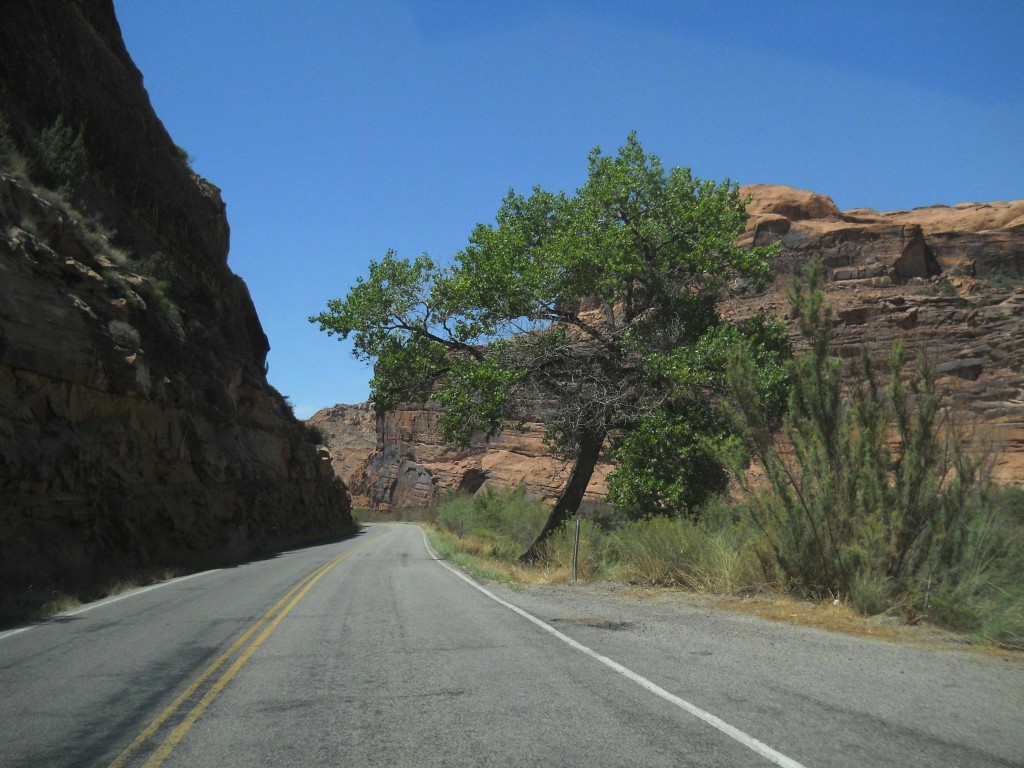 To paraphrase our friend Abbey…
"Can you tell me where Moab is?"
"No…But I can tell you where it was."
TO READ THE AUG/SEPT ISSUE CLICK THE COVER: