NASA's James Hansen, the 'Godfather of Global Warming,' says earlier predictions "too optimistic"
AN EXCERPT: 
   When I testified before the Senate in the
hot summer of 1988
, I warned of the kind of future that climate change would bring to us and our planet. I painted a grim picture of the consequences of steadily increasing temperatures, driven by mankind's use of fossil fuels.
But I have a confession to make: I was too optimistic…My projections about increasing global temperature have been proved true. But I failed to fully explore how quickly that average rise would drive an increase in extreme weather….In a new analysis of the past six decades of global temperatures, which will be published Monday, my colleagues and I have revealed a stunning increase in the frequency of extremely hot summers, with deeply troubling ramifications for not only our future but also for our present.
TO READ JAMES HANSEN'S ARTICLE CLICK THE MAP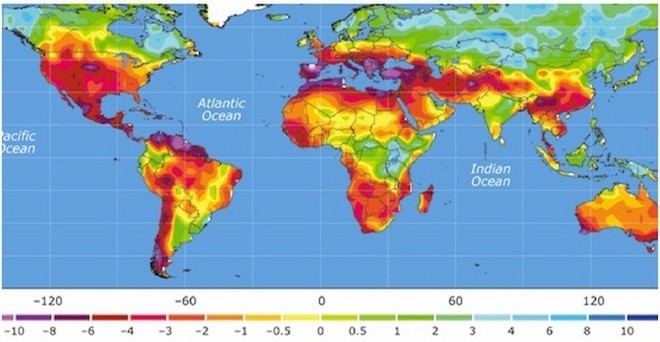 TO READ THE AUG/SEP ISSUE, CLICK THE COVER