Bad Times Coming at Big Water (& Remembering Alex Joseph)
(From the June/July 1999 archives)

For decades, the state of Utah and the federal government have been wrangling over the disposition of state school trust lands. Within each township in Utah are four state sections. Those sections were supposed to generate revenue for the state, but because of the random distribution of those sections they often wound up in the middle of national parks. Utah claimed that the landlocked nature of those state sections limited their ability to be developed and exploited. At one point Utah actually threatened to turn one state section at Arches National Park into an RV campground.

A couple of years ago, Governor Leavitt and Secretary of the Interior Bruce Babbitt worked out a huge land swap. It sounded like a good idea at the time. Recently, however, I read that Utah has acquired an enormous 44,000 acre parcel of land in southern Utah as part of the trade that could forever change this isolated and…colorful corner of the state.
It's called Big Water and right now it's not much to look at. A smattering of sunbleached double-wides and rusty butler buildings dot the landscape, along with a generous helping of broken down pickup trucks and washing machines. But if the Utah School and Institutional Trust Lands Administration has its way, life is going to change dramatically. The state agency wants to develop the land for its tourist and retirement community potential—Sun City Utah-style—and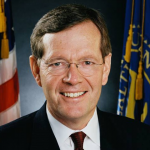 projects that in the decades ahead, "tens of thousands" of people will build homes there. Sitting on the edge of Escalante/Grand Staircase National Monument and just a stone's throw from Lake Powell, it is bound to attract vast numbers of would-be buyers and land speculators.
No one will feel the change more than the current residents of this marginal little town. Until now, Big Water's greatest claim to fame was its outspoken and flamboyant polygamist leader, Alex Joseph. Until his death last year, Alex and his twenty-odd wives (the number fluctuated over the years) have lived out there on the edge of forever for decades.
Twenty years ago, they called the town Glen Canyon City and Alex and his women ran the Red Desert Cafe. I was wandering that summer, trying to find a place to throw down some roots and for a while I almost wound up in Kanab. I'd heard about Alex and the rumor that he had the prettiest wives in southern Utah, so on my way to Kanab, I stopped at the Cafe for breakfast one morning.
The rumors were all true. One of his wives was a doctor, another was a lawyer…they were all beautiful. Then Alex came in. He had a beer gut and stringy black hair pulled back in a ponytail and he needed a shave and I thought: What does this guy have that I don't have?
But he had something because the Joseph women seemed to almost swoon when they saw Alex. "You'd just have to get to know him like we do, to understand," one of the women explained. Then she blushed and said, "Well maybe not like we know him."
I chatted with Alex and his sidekick for a few minutes. His buddy was the spitting image of Wild Bill Hickock, from the handlebar mustache to the fringed deerskin coat. Then I said my goodbyes to the wives and left for Kanab. A couple weeks later I found myself applying for a job as a teacher's assistant at the Kane County High School. I had an interview with the principal and the superintendent of schools and I had even shaved off my beard for the occasion. Despite my squeaky clean look, I sensed hostility. They asked me if I knew anyone in Kanab.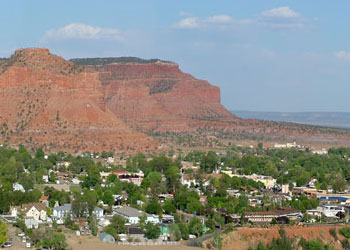 "Well…not here in Kanab," I explained, "But I do know Alex Joseph."
I don't what I was thinking about. Maybe I had a death wish. Maybe I'd already sub-consciously determined that Kanab was not the place for me.
"Alex Jo–," the principal caught himself. He stared at me for a moment, then he leaned back and smiled. "Old Alex…he's getting noisy again out there at Glen City. Lavar, when was the last time we had a little…chat with Alex?" He winked and grinned at me.
"Been a couple o' years I'd say, Bob. Are you thinkin' it's time to pay the Josephs another visit?"
"I think that's just what we need to do," said Bob.
The conversation between them continued for a few minutes and they almost forgot I was there. Finally, I was offered a part-time job. Eight hours a week at minimum wage. I shaved off my beard for this? I thought. I declined their kind offer and left immediately for Moab. On the drive back, I stopped again at the Red Desert Cafe, this time to warn the Josephs of the veiled threats. One of the wives ran and found Alex and a moment later I was telling my "Bob and Lavar" story to Alex and Wild Bill.
Alex rolled his eyes and chuckled. "If those fellers come snooping around here, I don't reckon they'll be a problem." He pulled back his jacket and revealed what looked to be a Colt .45 stuffed in his belt. Wild Bill opened both sides his fringe coat and said, "That goes double for me."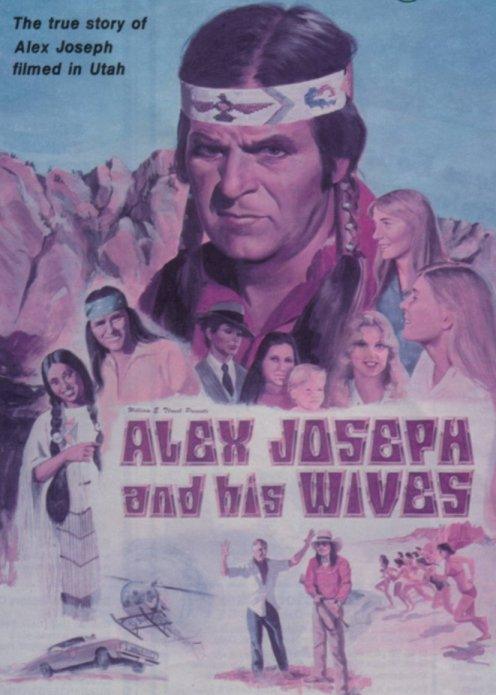 I left town and never saw Alex again.
Alex Joseph is gone now and I doubt if Big Water will ever see his likes again. It's too bad because characters like Alex are what have always made the West a special (if not very weird) place. Big Water's future will turn on big money not tall tales. And what about the men and women who were truly "larger than life?"
No room. No room for characters in the New West.
BONUS YOUTUBE VIDEO:
http://www.youtube.com/watch?v=dcWWcbmWJCg&list=FLvaUWGCUhNweiGt7dMRdu2A&index=1&feature=plpp_video
The Feb/Mar Zephyr (click the cover)