An excerpt:
Cairns
Someone has undone the entropy
Of stones and stacked them into tidy piles
That march like garden gnomes along the way.
Supposedly they're built to mark a trail
That leads somewhere but that does not account
For this place where a spiral dance of cairns
Has circled round, where little towers sprout
From naked rock in great proliferation
Like living things.  The human hands that carried
Each new cobble offered to these shrines
Were surely working at the whim of fairies,
Sometimes guiding, sometimes leading on
The hikers travelling through, a puckish trap
For people who forgot to read the map.
Click the image below to read more of Amy's poetry: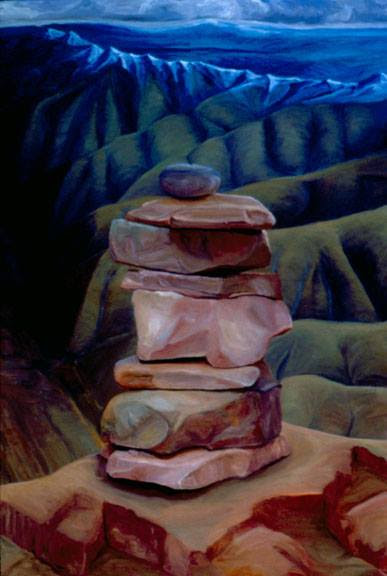 http://www.canyoncountryzephyr.com/2014/10/01/more-poets-fewer-lawyers-poems-by-amy-brunvard-2/