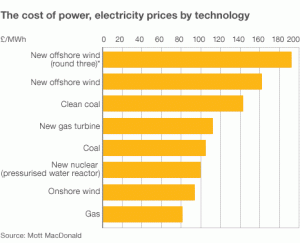 "Offshore wind is one of the very few things that makes nuclear power look cheap." Professor Dieter Helm, an economist from the University of Oxford.    BBC News
http://www.bbc.co.uk/news/science-environment-14412189
In 1995, no state had an obesity rate above 20 percent. Now, all but one does.  The number of obese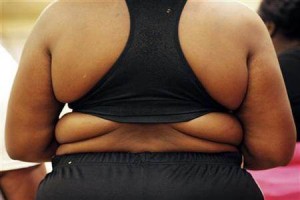 U.S. adults rose in 16 states in the last year, helping to push obesity rates in a dozen states above 30 percent, according to a report released on Thursday.
http://www.msnbc.msn.com/id/43670705/ns/health-diet_and_nutrition/
Watching an hour of TV after the age of 25 can shorten the viewer's life by just under 22 minutes, according to researchers in Australia.
http://www.msnbc.msn.com/id/44156412/ns/health/#.TkqMVnPahCA
Animal Planet sent out a press release last Tuesday pointing out that the premiere of Hillbilly Handfishin' had scored the most viewers of any debut in the history of the network: about 1.5 million people.
http://www.npr.org/blogs/monkeysee/2011/08/15/139642487/okay-seriously-what-is-hillbilly-handfishin-glad-you-asked
STOP CODDLING
THE SUPER-RICH…from Warren Buffett
http://www.nytimes.com/2011/08/15/
opinion/stop-coddling-the-super-rich.
html?_r=3&smid=tw-
nytimesbusiness&seid=auto
Park service to thin out
Yosemite's growing crowds — of trees

Thousands of younger pines and cedars will be cut down this fall to restore many of the park's original scenic vistas that in previous decades were managed by natural and controlled fires.
http://www.latimes.com/news/local/la-me-yosemite-trees-20110730,0,7386065.story
The Environmental Protection Agency dropped on Friday an effort to add more testing requirements to existing lead paint rules in the face of fierce opposition from construction groups and other businesses. The original rule requires strict regulations for businesses that repair old buildings to ensure low levels of lead, a substance that has been found to cause brain damage in children.
The proposal was strongly opposed by the home-building lobbying groups, which claimed that it would cost an extra $100 to $500 per project and hurt business.
http://www.huffingtonpost.com/2011/07/18/epa-new-lead-paint-rule_n_901944.html
Seven months after it fired 800 employees, Evergreen Solar is filing for Chapter 11 bankruptcy relief.
The company, which has received tens of millions of dollars in grants and incentives from the state of Massachusetts, will also face calls to return at least some of that money.
http://www.npr.org/blogs/thetwo-way/2011/08/16/139672949/evergreen-files-for-chapter-11-state-clawback-attempts-loom
It sounds like the complaint of a jaded adult: Kids these days are narrow-minded and just not as creative as they used to be.
But researchers say they are finding exactly that. In a 2010 study of about 300,000 creativity tests going back to the 1970s, Kyung Hee Kim, a creativity researcher at the College of William and Mary, found creativity has decreased among American children in recent years. Since 1990, children have become less able to produce unique and unusual ideas. They are also less humorous, less imaginative and less able to elaborate on ideas, Kim said.  MSNBC

http://today.msnbc.msn.com/id/44122383/ns/today-parenting/#.TkkdB3PahCA
A mountain lion killed on a road in the US state of Connecticut had walked halfway across the US
before it died in June, scientists have said. DNA tests showed the cat was native to the Black Hills of South Dakota, 1,800 miles (2,896km) away, scientists said. BBC News

http://www.bbc.co.uk/news/world-us-canada-14303496
YOU CAN NOW OWN YOUR PERSONAL PEWTER REPLICA OF THE  TEXAS SCHOOL BOOK
DEPOSITORY!
http://boingboing.net/2011/08/01/pewter-model-of-the-texas-school-book-depository.html
Agricultural pesticides are causing significant damage to the Great Barrier Reef, according to a new Australian government report on water quality at the site.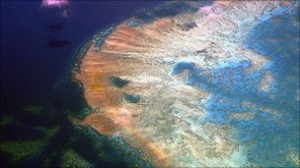 It found that nearly one-quarter of horticulture producers and 12% of pastoral farmers were using practices deemed unacceptable by the industry. BBC News
http://www.bbc.co.uk/news/world-asia-pacific-14516253
For years, it's been an article of faith among advocates of renewables that increased use of wind energy can provide a cost-effective method of reducing carbon dioxide emissions. The reality: wind energy's carbon dioxide-cutting benefits are vastly overstated. Furthermore, if wind energy does help reduce carbon emissions, those reductions are too expensive to be used on any kind of scale. Forbes
http://www.forbes.com/2011/07/19/wind-energy-carbon.html
To read the PDF version of this article, click here: oct11-26-27
Don't forget the Zephyr Ads! All links are hot: