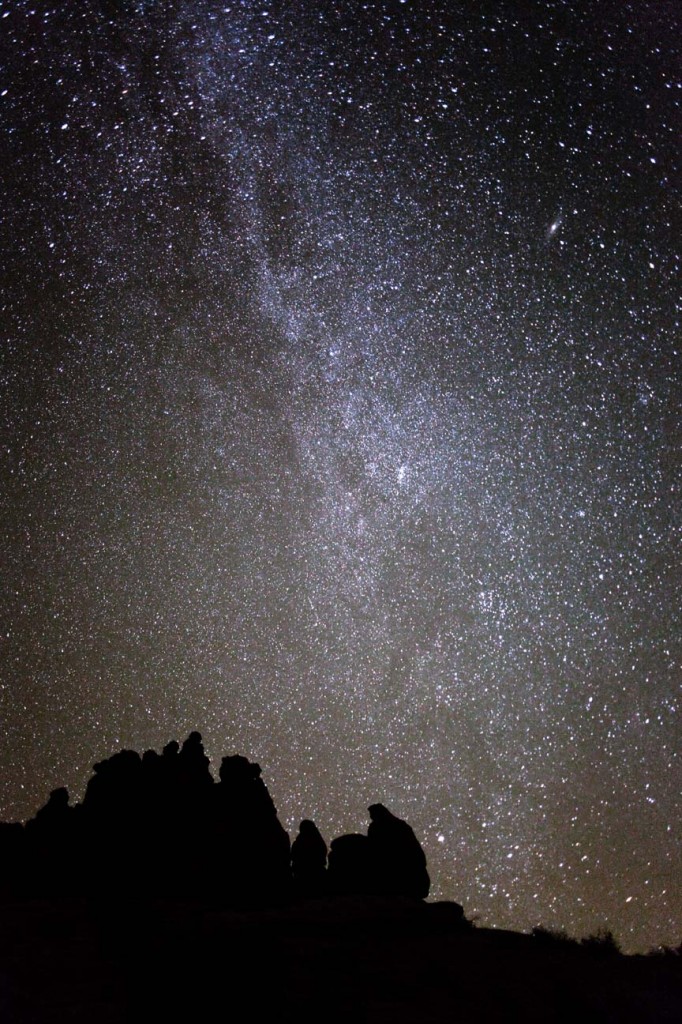 I started attempting to capture the night sky on film way back in 1986.  I loved being out in the desert at night and how brilliant the night sky can be without the light pollution of nearby cities.  I shot hundreds of night photos in the canyon country surrounding Moab.  There are different techniques for capturing the stars as points of light so you can identify constellations versus exposures of several minutes up to several hours that result in star trails from the earth's rotation.  At http://www.dannorrisphotography.com, you can view many of my night images in night landscape galleries.  Today's professional digital cameras are capable of capturing clear images at extremely high ISO settings, making it possible to see features like the Milky Way with more detail. ……DN
You can get a 2012 calendar featuring the photos of Dan Norris.  To view the calendar and place an order, go to:
http://www.canyoncolorgraphics.com/viewcalendarpages.html.
To read the PDF version of this article, click HERE
Don't forget the Zephyr Ads! All links are hot!