All Dressed Up and No Place to Go
There's a saying out here in the West about faux cowboys, we say they're all hat and no cattle. Well, this piece is kind of about that, except she's all cow and no hat.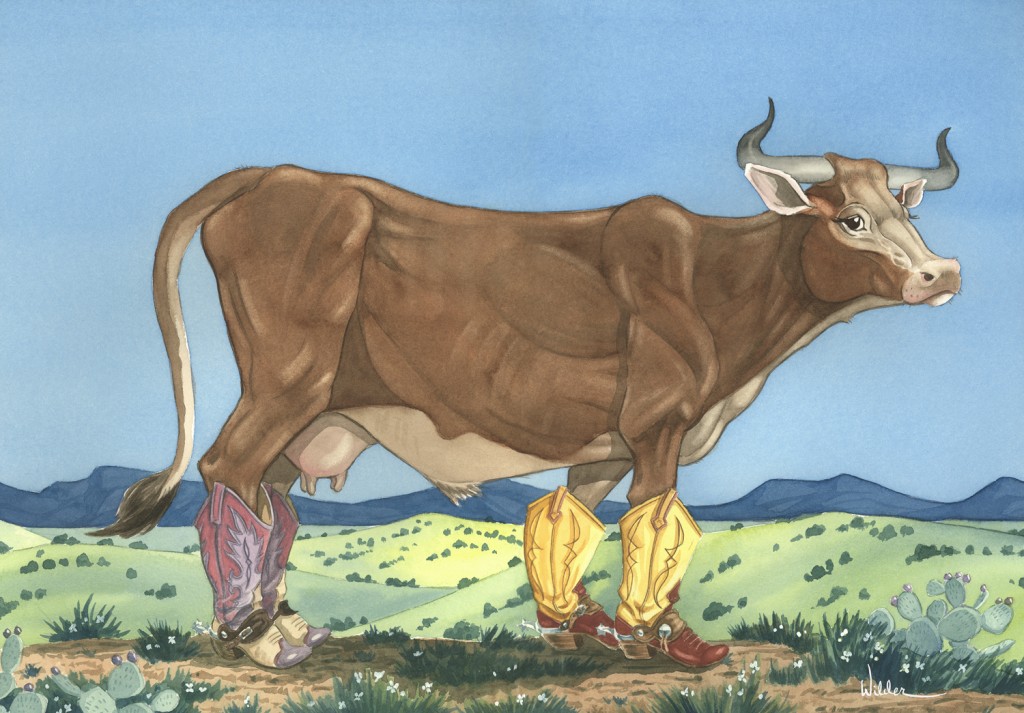 Georgia on My Mind
There are far too many artists that try to copy Georgia O'keeffe. Generally they make a mess of it and you can find their dripping pastel canvases decorating motel rooms throughout the southwest. Me, I don't like to copy. I prefer to pay homage.
Dave Wilder's art can be seen at:
http://www.wilderarts.com
and at the
Laughing Raven Gallery     417 Hull Ave. Jerome, Arizona
and on facebook:
                                                "David Wilder Arts"
To read the PDF version of this article, click here.
Don't forget the Zephyr Ads! All links are hot!