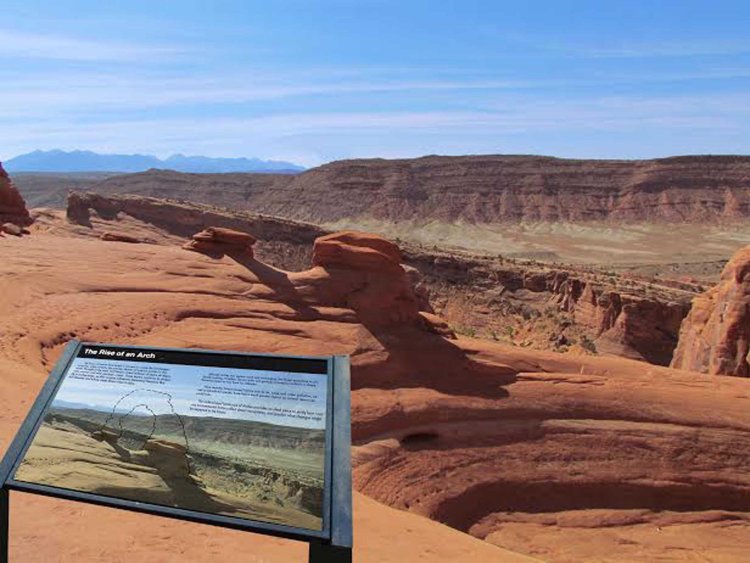 COMING SOONER OR LATER…
No one knows for sure when it happened…when the forces of nature, wind and water and gravity, scoured a lone Entrada Sandstone outcropping of rock until they finally punched a small opening in the rock fin.
From that moment in ancient history, no one can say with any accuracy how long it took the small hole to expand until it resembled the 'delicate arch' we recognize today.
And it's anyone's guess how long the iconic feature will remain as it is. Delicate Arch has withstood Time, weather and its first known hands-on, bottom to top insult, the solo ascent by Ego-Climber Dean Potter in 2006. Still, the elements are at work, one grain of sand at a time. Maybe in another 25 years, or 250 years, or 25,000 years…or tomorrow, the arch will fall.
When it does, as Hayley has so remarkably depicted, the National Park Serice will be there, to document the event with an interpretive sign…JS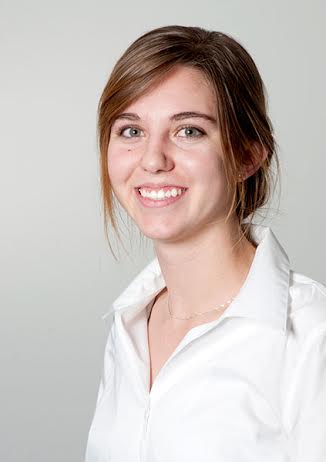 Born and raised in Moab, Hayley Knouff is a third year undergraduate currently attending the University of Michigan. Inspired by Moab's gorgeous landscapes, she has enjoyed studying Art & Design and is now majoring in Geology.
To see the PDF version of this page, click here.
To comment, scroll to the bottom of the page.
Don't forget the Zephyr ads! All links are hot!