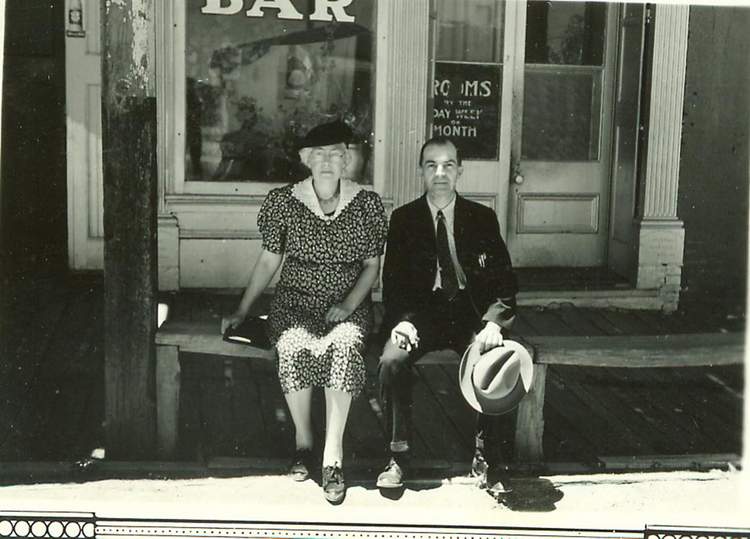 Herb's parents, Joseph and Sadie Ringer, Mojave Desert. 1944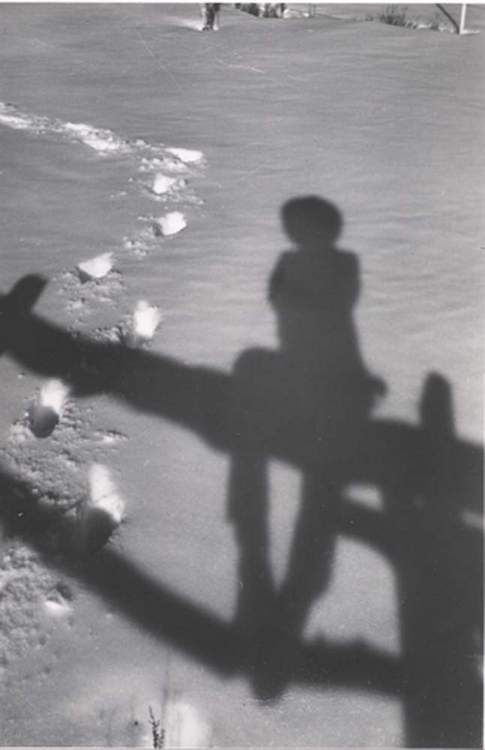 Herb in the Snow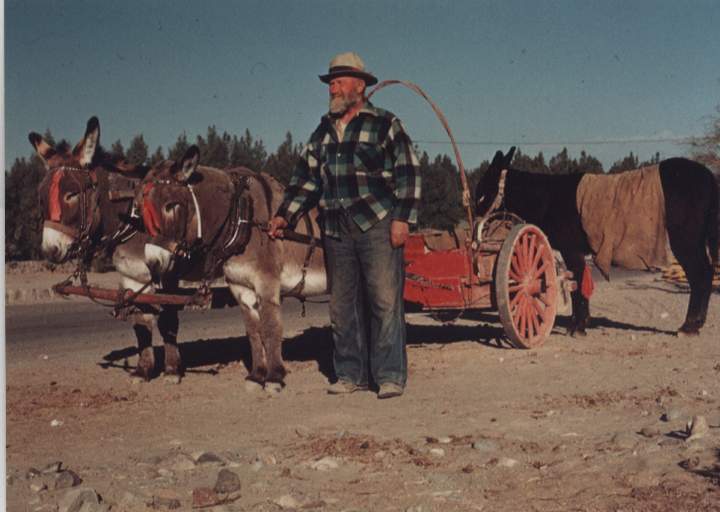 A prospector near Death Valley, California and his burro. Early 50s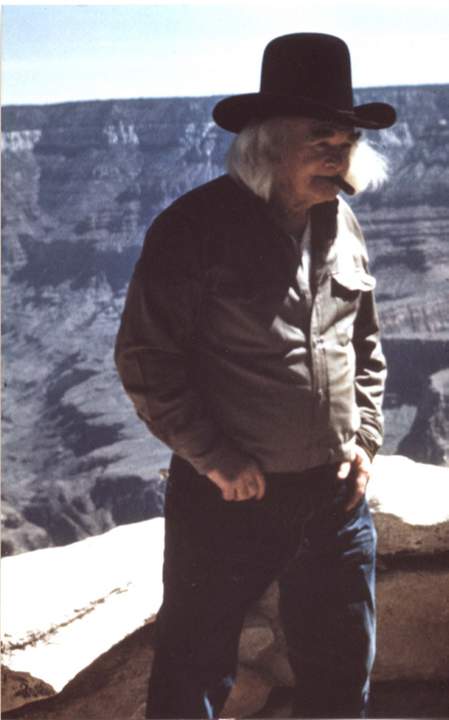 Shorty Yarberry at the South Rim. (Read more about Shorty HERE.) 1950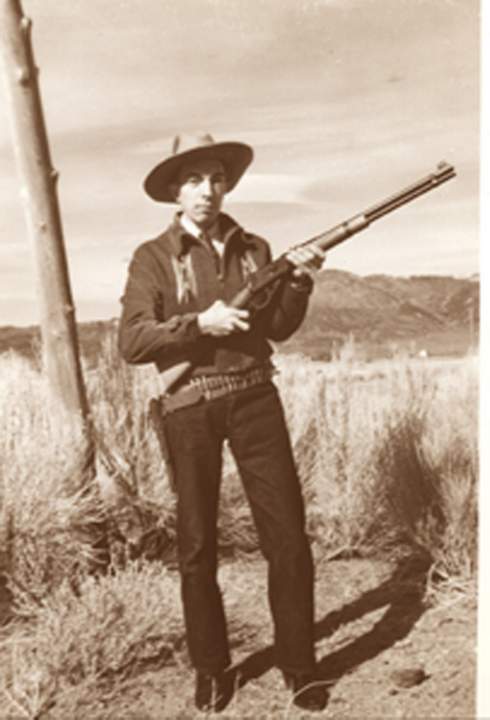 Herb, Playing Cowboy.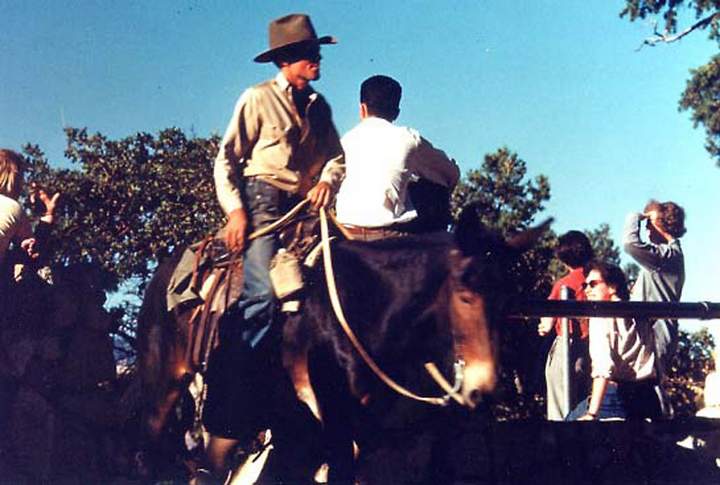 Sherm Eberle, lead wrangler at the Grand Canyon, South Rim. 1952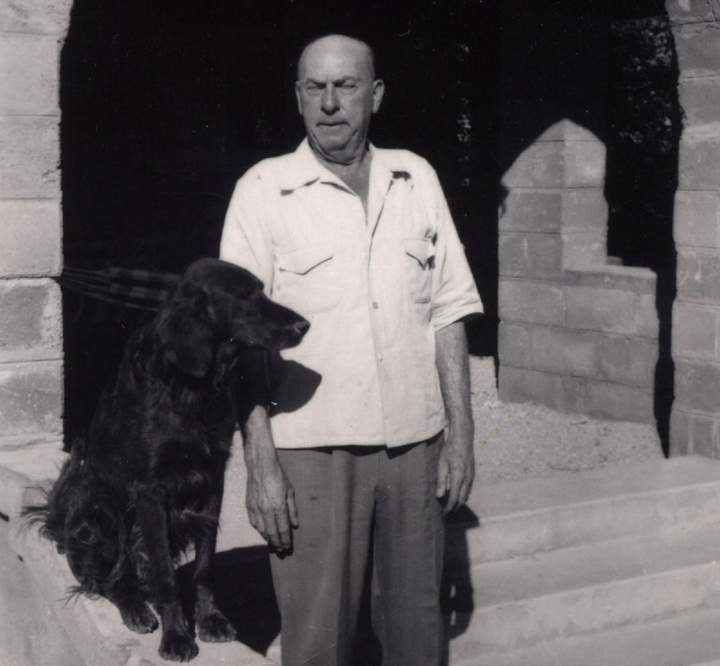 Wes Moreland, owner of the Rhyolite Casino, Nevada. 1944
(Read more about Wes and his Casino HERE).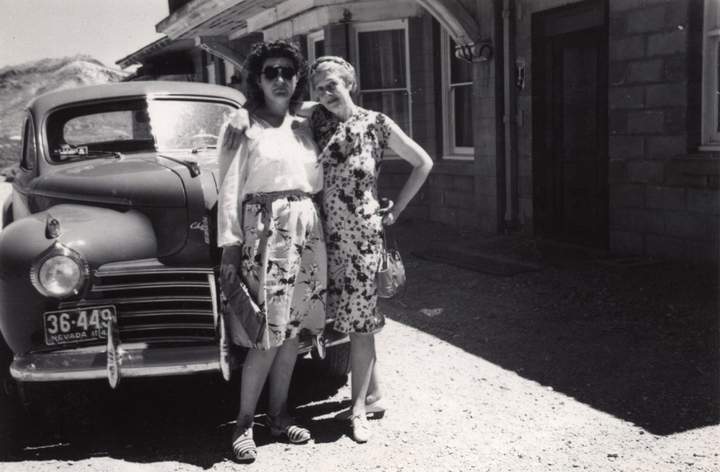 The Rhyolite Ladies. 1944 (Read more about the Rhyolite Casino HERE)
Peggy Verkamp, Grand Canyon, 1952. Her family owned one of the early concessions at the South Rim.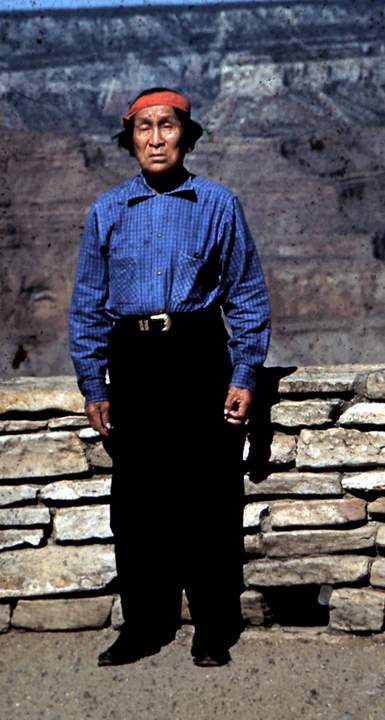 A Navajo Man, Grand Canyon, South Rim. 1950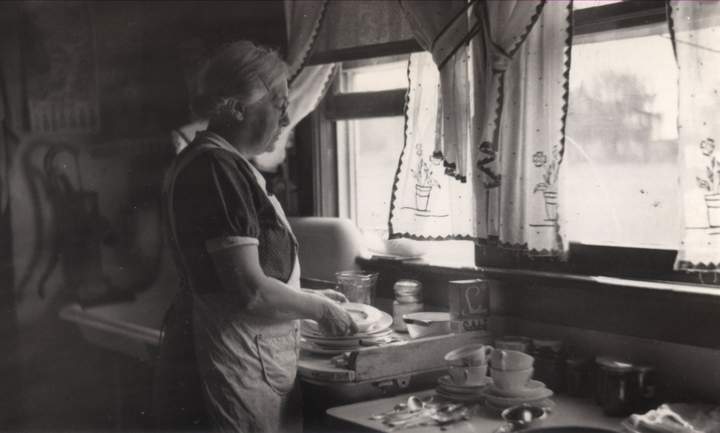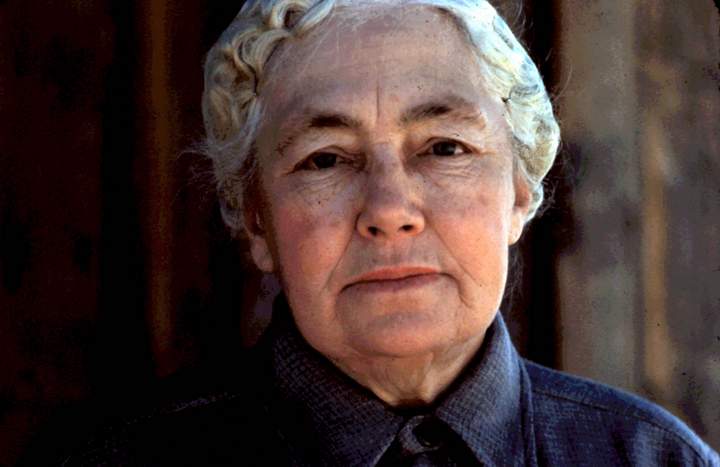 Herb's mother, Sadie Ringer. 1954
HERB RINGER came West from his home in New Jersey in 1939. Camera in hand, Herb captured the American West, from the Canadian Border to the Rio Grande and from the Big Sur coast to the High Plains.
We believe Herb's collection of Life in the West is one of the finest. His work has been published in The Zephyr for 20 years. I am pleased finally, to offer Herb's photographs in color. We are also building a new 'album' of his work, elsewhere on this site.
My dear friend died on December 11, 1998…JS
To see the PDF version of this page, click here.
To comment, scroll to the bottom of the page.
Don't forget the Zephyr ads! All links are hot!