Cue in the piano and then, wait for it—Everytime we say goodbye, I die a little,/Everytime we say goodbye, I wonder why a little,/Why the Gods above me, who must be in the know/Think so little of me, they allow you to go.
Those are the opening lyrics of a song called "Everytime We Say Goodbye." If you want to hear a classy version of the song then find one of Ella Fitzgerald's recordings. If you want to be in awe of the song musically then listen to any of Chet Baker's takes, and if you want sultry then find Julie London—on the right night her breathy swoons can be downright seductive. Cole Porter wrote the song, and like a number of Cole Porter songs, it's a favorite of mine. I tend to hear the tune—at least in my head, if not actually—whenever I'm in a pretty place and wherever I keep pretty memories.
I'm not sure when I began associating jazz with the places I've lived, including the Moab where I grew-up.  Thanks to my father, jazz entered my life early, but maybe jazz became more constant to me when I was learning to drive. That's when I gained control of the radio and CD player.  I started leaving Moab on my own and wanted music for company.  But the vehicles I first drove—a pea green International Scout , a 1965 Dodge Adventurer, a Ford Courier—didn't have CD players. That wasn't much of a problem because I preferred the radio.  I still prefer the radio. Most of my driving was in rural areas, so finding a radio station that stayed tuned and played jazz was rare.   Even so, I could tune-in jazz almost every evening on the public radio station out of Salt Lake City.  I believe the station was KUER.  The jazz program started around eight each evening and earlier on Fridays.  I preferred to drive late, and I drove late just to hear the music.
My father kept vinyl albums in our house when I was a child. Many of them were jazz albums.  There are two particular albums I recall from when I was young. One of them was early recordings of Duke Ellington and The Cotton Club Orchestra.   I remember well "In a Sentimental Mood." I remember, too, the harmony of the singers who performed "Three Little Words." I don't know if it was their pitch of their voices or their timing, but some quality in their singing seemed impossible to me.  The song was a favorite of mine and reminded me of the Andrew Sisters, whom I listened to with encouragement from my grandmother, though the Andrew Sisters, it should be noted, sounded considerably brasher than the Cotton Club singers.
The other album I recall was called The Giants of Jazz.  This was a jazz man's jazz album.  This was Art Blakey, Dizzy Gillespie, Sonny Stitt, Thelonius Monk, and other greats whose recordings of "Blue Monk" and "Everything Happens to Me" still cause me to stop whenever I hear them.  Those two albums were my introductions to jazz. I was a child not yet ten years old when I first heard them and played them over and over again.  But jazz has a way of evolving.  So when I was a young teenager and learning how to fly cast, I practiced casting in my family's front yard on Mivida Street with a cassette player in my bedroom window and a Frank Sinatra tape on repeat.  I learned to fly cast to "Witchcraft," among a dozen other tunes I could name.
Then I started to drive. I am reminded of an essay by Jim Harrison in which he gives a list of songs and music to listen to while driving. He offers an admirable selection of music and singers to consider, but then he also offers the smart advice of turning off the tunes when we can.  I turned off the radio when I drove during the day, but in the evening I found jazz.  My longest drives were after fishing trips and when I was passing through the country between southwest Colorado and southeast Utah.
Driving back to Moab from the river I fished, I would follow dirt roads because I didn't know where some of them went and because I was not in a hurry.  I drove with pauses and turns and stops and to dead ends and to roads that simply disappeared, turning into fields or prairies of sage, but eventually I arrived in Moab again and home.  I listened to jazz  for the entirety of those drives, and I thought of the music as coming from some city much farther away than Salt Lake City, coming from some lonely place that Edward Hopper would have painted.  I wanted to be in those places.  Then I wanted to be in those places deeper within us that music can crack open.
Bill Evans haunts me.  I think of his recordings of "Emily" and "Peace Piece."  Bud Powell's "Skylark" will stay with me for years, so will Chet Baker's tracks of  "Almost Blue" and "You Can't Go Home Again."  Red Garland's "The Very Thought of You" comes as close to anything I will keep of the landscape around Moab and growing up.
There was a time when I slept regularly in a room at a friend's house.  The room had one window.  I would leave a radio in the windowsill and leave it tuned to the public radio station.  At night I would wake up and go stand beside the radio.  I would look outside the window and listen to the music.  There was quiet even with the music, and I left the window open.  I could see fields and crops that I recognized, and on nights with a full moon I could see where the river canyon formed.   In those moments there was no other place I wanted to be, no painting or painter I wanted to imagine.  But at some point I realized certain things were already far away. Perhaps the music told me that.  Sentiment is the lure of any reflection, but the far away and the lonely are sometimes good for the keeping. Sometimes they come in song.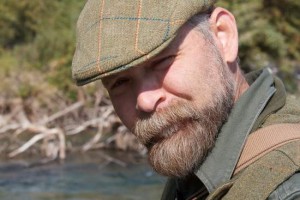 Damon Falke's most recent work, Now at the Uncertain Hour, received a grant from the New York
Council on the Humanities and subsequent performance in upstate New York. His work has appeared
on the Reflections West radio program and in numerous literary journals.  His recent novella, By Way
of Passing, is published by Shechem Press.  He lives abroad.

To comment, scroll to the bottom of the page.
Don't forget the Zephyr ads! All links are hot!