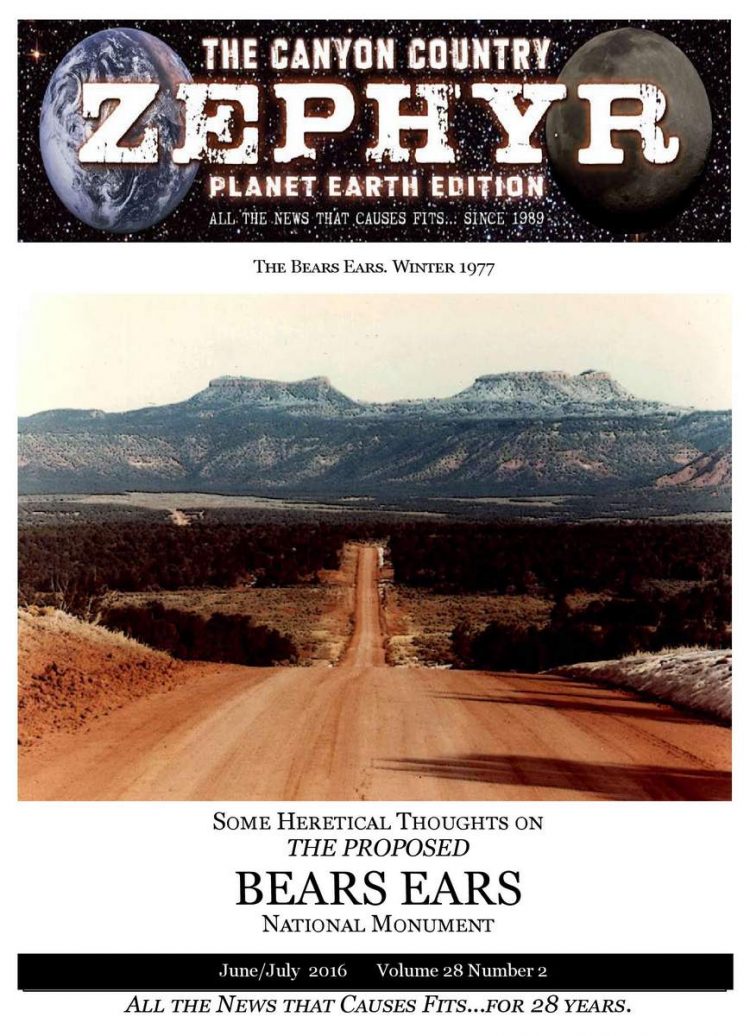 THE EVOLUTION OF TAYO INC. & THE CITY OF MOAB—(And a Final Observation)…by Jim Stiles
A Little Learning: A Seventh Grade English Assignment
and How It Went with Me into the World
Damon Falke
HERB RINGER'S AMERICAN WEST
BRIDGES...
They don't make them like they used to…
Here's a selection of Herb's favorites...
Climate & Political Correctness:
A Look at Leftist Ideology
By Scott Thompson

From The Zephyr Archives
"MY OLD MAN…THE 'URANIUM KING'"
The Story of CHARLIE STEEN..Part 2
By Mark Steen
Ken Sleight Remembers
HARRY ALESON
For Harry, Life was Heaven & Home in Glen Canyon
Remembering MARTIN MURIE
1925-2012
The Zephyr is proud to run a series of essays by Martin that he
gave to this publication, just a few weeks before his death.
This is the first.
'DIRT PLACES'
From the 2008 Zephyr Archives
THE MOB RULES
Suggestions for the honest environmentalist
Doug Meyer
The Posey War:
An End to Armed Conflict in San Juan County
by Barry Scholl

Some Heretical Thoughts About the Proposed
BEARS EARS NATIONAL MONUMENT
Jim Stiles
V L A C H O S'   V I E W S
America through the lens of PAUL VLACHOS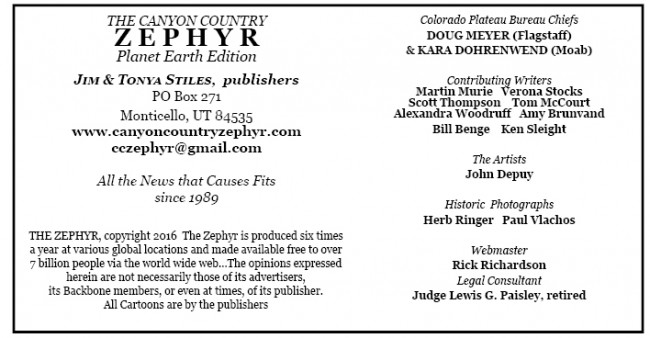 To see the PDF version of this page, click here.