PLUS…what the site of Jack Holley's cabin–the Goat Man of Moab—looks like now…
In 1940, photographer HARRY REED snapped this image of the old Colorado River bridge and  US
160 (now US 191) and the river road (hwy 128.)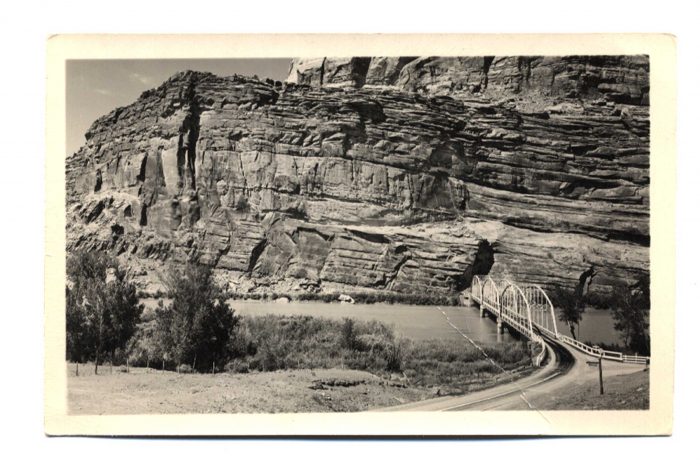 75 years later, things have changed. The old bridge is gone, a new double bridge crosses the river, a few hundred yards south.
The area at the bottom right was open land and occupied for 35 years by the Goat Man of Moab, Jack Holley.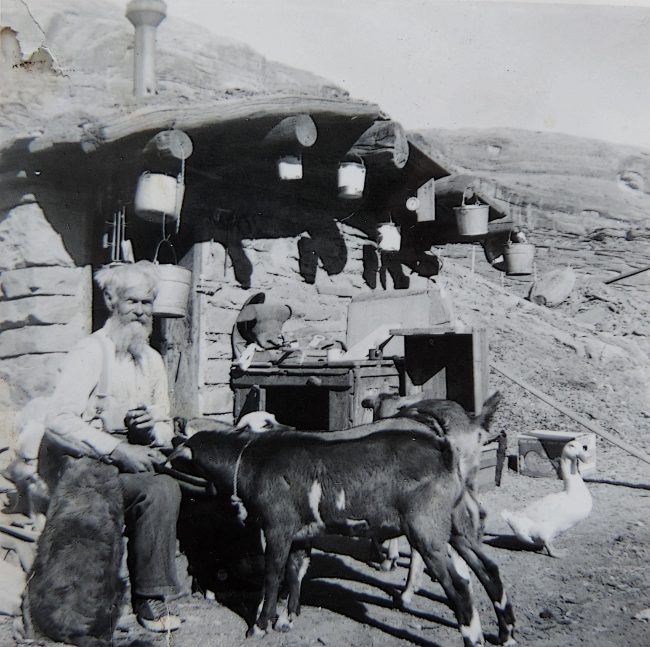 Today it's called the Moab Hub,  a staging area for mountain bikers.
To read the PDF version of this article, click here.

To comment, scroll to the bottom of the page.
Don't forget the Zephyr ads! All links are hot!
Save
Save
Save