HOPE VALLEY
Barely a month after V-E Day–the end of war in Europe–Herb Ringer took his mother and father took a drive into the Sierra Nevadas from their home in Reno. They found a quiet place called Hope Valley. They loved the mountain scenery and they loved the name, and so they decided to camp there for the evening. Herb's father Joseph wrote in his journal:
"June 9, 1945. Herb took us up to Hope Valley Calif to camp out there for the 1st time. It was cold so we all sleeped in the car & when we got up in the morning there was ice in one of are pots of water.  It was 22 degrees. We had a dinner and supper there  went up as far as the lake in the mtns.  Where we sleeped it was over 7000 feet. Made 146 miles on this trip.  It was a fine day in the afternoon it got up to 82 degrees."
Herb and his parents returned to Hope Valley, again and again, for the next 17 years. The Ringers ran a grocery store, Washoe Market, on Virginia Street in Reno and often worked six days a week. On Saturday afternoon, his mother Sadie would prepare the family car with food and camp supplies, and as soon as they closed the store, they'd head for the mountains.
By Herb's recollection, they drove the mountain road to Hope Valley 259 times. They went there in all seasons and in a variety of vehicles–from their 1941 Lincoln Zephyr, to the 1950 Ford Woody, to a Ford Econoline camper—they rarely missed a season.
But in the summer of 1962, Joseph's health declined suddenly and trips to Hope Valley became less frequent. In October 1962, Herb's father saw Hope Valley for the last time. He'd been diagnosed with cancer and Herb spent more than $30,000 for doctor and hospital bills. It wiped out the family savings. A year later Medicare would be passed by the federal government, but it came too late for the Ringers.
Herb and his mother never returned to Hope Valley. Sadie died in 1972. But in the summer of 1997, Herb and I returned once more; for Herb it would be his 260th visit, for me, my first. As we walked the meadow where the Ringers often camped, he said, "I can still see everything."
JS
More Hope Valley photographs:
HERB RINGER came West from his home in New Jersey in 1939. Camera in hand,
Herb captured the American West, from the Canadian Border to the Rio Grande and
from the Big Sur coast to the High Plains.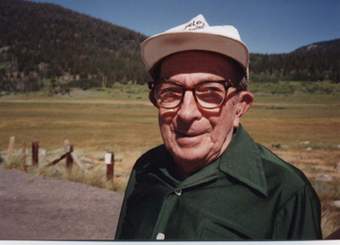 We believe Herb's collection of Life in the West is one of the finest. His work has been
published in The Zephyr for 20 years. I am pleased finally, to offer Herb's photographs
in color. We are also building a new 'album' of his work, elsewhere on this site.
My dear friend died on December 11, 1998…JS
To comment, scroll to the bottom of the page.
Don't forget the Zephyr ads! All links are hot!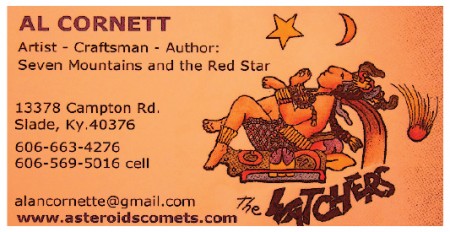 Save
Save
Save
Save