What should we think when climate science finally publishes a model result based on old understandings, but which threatens the geopolitical narrative on global warming? Did powerful influence suppress what "big science" would study, or was it a cover-up by progressive media and environmentalists? Could this be the perfect example of "scientific reticence" or perhaps the public simply doesn't want to know?  How about all of the above? Suffice it to say that when, in January of 2018, Scientific American ran the headline "Cleaning Up Air Pollution May Strengthen Global Warming" it was clear to some of us that the public hasn't understood the full story for quite a long time.1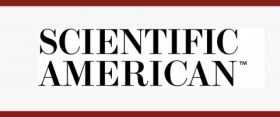 We're talking about the cooling effect of man-made sulfate aerosols, which reside in the atmosphere for only days or weeks after being emitted along with greenhouse gases as a result of fossil fuel burning. Sulfate aerosols reflect a significant amount of sunlight back into space before that light can be absorbed and converted into heat, either on Earth's surface or in the atmosphere. They also generate highly reflective and toxic "brown clouds", known to anyone who remembers what heavy industry looks like. Though the effect is regional, the cooling is so large that, when averaged over the entire surface of the earth, its magnitude reduces the heat being trapped by CO2 by somewhere between 25 and 50 percent. (See any of the references listed at the end of this article, dated from 1995 through 2013.)
You've heard global warming described as a "wicked" problem for humanity, and now you know why. When fossil fuel emissions are eliminated or have their sulfate component cleaned up, Earth's rate of heat gain actually increases and quite substantially. The new study (Samset et al, 2018), examines the hypothetical "zero emissions" case and the warming that would result. The average of four global climate models suggested that aerosols have delayed 0.7 degrees Celsius of surface warming, and 2.8 degrees between latitudes 60N and 90N. The models also say the hot, bright, clear atmosphere would lead to increased precipitation and extreme weather, particularly in regions where the brown clouds persist today, such as the heavily populated areas of India and Asia.
Most importantly, and as first pointed out a decade ago in a landmark paper (Ramanathan & Feng, 2008), when you add the warming hidden by aerosols and by the oceans to the temperature rise we've already realized, you find that Earth is committed to warm by more than 2 degrees Celsius this century. The entire process surrounding the 2015 climate agreement in Paris completely ignored this simple little fact. The paper did not examine potential human countermeasures that could be used only as delay tactics.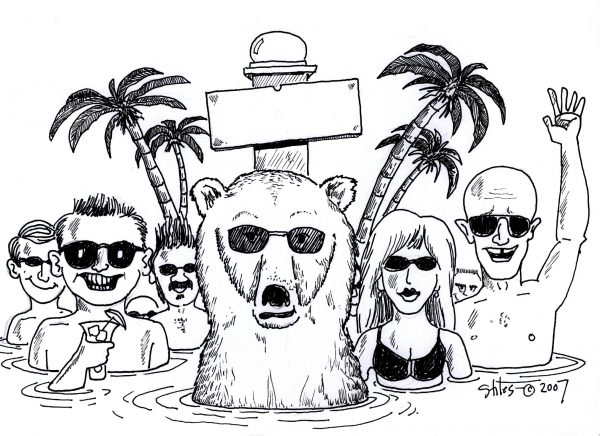 Those countermeasures fall in the realm of "geoengineering", recently renamed "climate intervention" by the National Academy of Sciences in a wise demonstration of humility. Similarly, "solar radiation management" (deliberate high-altitude sulfate aerosol injection) has also been newly christened as "albedo modification" in another nod to unintended consequences. Though it's never mentioned, perceptive readers of the new aerosol study can see that the authors expect it to be cited as the primary rationale for further geoengineering research.
In fact, in its 500-page report published in 2010, the National Academy of Sciences offered the first official recognition of the link between aerosol masking and geoengineering. However, the NAS apparently found the subject matter so sensitive that their discussion of it was crammed into a single paragraph buried at the bottom of page 197. But the meaning is unmistakable:
"Finally, aerosol emissions represent an important dilemma facing policy makers trying to limit the magnitude of future climate change. If aerosol emissions are reduced for health reasons, or as a result of actions taken to reduce GHG emissions, the net negative climate forcing associated with aerosols would decline much more rapidly than the positive forcing associated with GHGs due to the much shorter atmospheric lifetime of aerosols, and this could potentially lead to a rapid acceleration of global warming (see, e.g.,  Arneth et al., 2009). Understanding the many and diverse effects of aerosols is also important for helping policymakers evaluate proposals to artificially increase the amount of aerosols in the stratosphere in an attempt to offset global warming (see Chapter 15)."
So how did naïve environmental activists end up unwittingly advocating for geoengineering? The answer is simple; they didn't study the science, the very sin they accuse climate deniers of. Had they kept an open mind while reading, they'd have learned that global warming is not after all an environmental issue, because its "solution" requires deliberate human "intervention" in the planetary climate system.2
After the two footnotes below, I've listed a series of scientific references going back to 1995 which, had they been widely understood, would have severed the link between big environmentalism and big science. One has to wonder if big money had anything to do with making sure that didn't happen.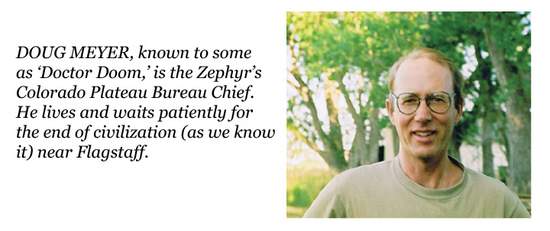 1Readers of the Canyon Country Zephyr were exposed to the aerosol-masking concept starting more than a decade ago, in articles you can find here, here, and here.
2Even James Hansen, who knows that CO2 removal strategies are unlikely to scale, impossibly expensive and will be offset by CO2 outgassing from the ocean, has been reduced to recently touting the benefits of "Rock Dust in Farming".
References:
IPCC AR5, Climate Change 2013: The Physical Science Basis, Chapter 8 Anthropogenic and Natural Radiative Forcing, Figures 8.15, 8.16, p.697. http://www.ipcc.ch/report/ar5/wg1/
National Academy of Sciences, Advancing the Science of Climate Change, 2010. https://www.nap.edu/catalog/12782/advancing-the-science-of-climate-change#toc
Chapter 6 "Changes in the Climate System" p. 197, last paragraph. https://www.nap.edu/read/12782/chapter/10#197
Stanford's Energy Modeling Forum (EMF 22) assessment of global emission reductions scenarios: https://www.stanford.edu/group/emf-research/docs/emf22/EMF22OverviewClarke.pdf
Page S66, Table 3, Total forcing column: The increase in total climate forcing despite global carbon emissions reductions is due to the removal of the aerosol masking effect.
Page S73: "[I]n case of very rapid mitigation that is required to stay below 450 ppmv CO2-e in either of the two radiative forcing definitions, the decrease of aerosol emissions as a by-product of GHG mitigation would induce a strong increase of total radiative forcing, because aerosol cooling ceases almost immediately (Smith et al., 2000; Smith and Wigley, 2006; Krey and Riahi, 2009-this issue)."
Arneth et al, 2009, Clean the Air, Heat the Planet?   http://www.sciencemag.org/content/326/5953/672.summary (abstract only, login reqd for full article)
James Hansen, 2009, Storms of My Grandchildren, Chapter 6, The Faustian Bargain: Humanity's Own Trap, p.98-99:
"[A]erosol cooling can continue to offset a large fraction of greenhouse warming only if particulate air pollution continues to increase rapidly. But at some point fossil fuels will run out, or people will get fed up with increasing air pollution and decide to clean up particulate pollution. Then, because greenhouse gases remain in the air for centuries and aerosols fall out within days after aerosol emission stops, the payment — via rapid increase of global warming — will come due."
Ramanathan and Y. Feng, 2008, On avoiding dangerous anthropogenic interference with the climate system: Formidable challenges ahead http://www.pnas.org/content/105/38/14245
Schellnhuber, 2008, Global warming: Stop worrying, start panicking?http://www.pnas.org/content/105/38/14239.full
IPCC AR4, Climate Change 2007: The Physical Science Basis, Chapter 2, Changes in Atmospheric Constituents and Radiative Forcings, Figure 2.20, p. 203.  http://www.ipcc.ch/publications_and_data/ar4/wg1/en/contents.html
Andreae et al, 2005, Strong present-day aerosol cooling implies a hot future.   http://www.nature.com/nature/journal/v435/n7046/abs/nature03671.html. (abstract only, subscription reqd for full article)
IPCC TAR, Climate Change 2001: The Scientific Basis, Chapter 6, Radiative Forcing of Climate Change, Table 6.11 http://www.ipcc.ch/ipccreports/tar/wg1/251.htm#tab611
IPCC SAR, Climate Change 1995: The Science of Climate Change, Chapter 2, Radiative Forcing of Climate Change, Figure 2.16, p.117. http://www.ipcc.ch/ipccreports/sar/wg_I/ipcc_sar_wg_I_full_report.pdf   (51MB download)