Readers of the Zephyr have always shown a particular fondness for Herb's 1950 Ford 'Woody', which appears in a number of his photos. Below are a number of photos of that beloved car, taken from 1950-1953…JS
HERB RINGER came West from his home in New Jersey in 1939. Camera in hand,
Herb captured the American West, from the Canadian Border to the Rio Grande and
from the Big Sur coast to the High Plains.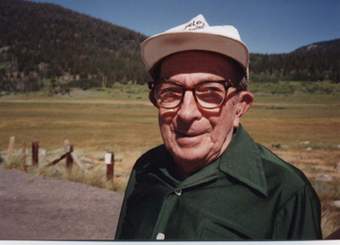 We believe Herb's collection of Life in the West is one of the finest. His work has been
published in The Zephyr for 20 years. I am pleased finally, to offer Herb's photographs
in color. We are also building a new 'album' of his work, elsewhere on this site.
My dear friend died on December 11, 1998…JS