Paul Vlachos is a New Yorker who understands The West. And he is a New Yorker who understands New York. Wherever Paul goes, he finds signs of life…
I don't have many words this month. I have burned them all up having conversations with myself over a sick puppy who is (knock wood) on the mend.
I had a few potential themes I was going to explore, but none of them yanked my chain, so I just started going through photos from the past 20 years, pulling ones that jumped out at me.
After a few false starts, a subject finally made itself clear – the Mojave Desert. Maybe that makes sense for my life at the moment. Maybe a psychiatrist could figure it all out. Maybe I don't care what it means.
I won't wax on about the Mojave, except to say it's a place I love, both the empty and the "developed" parts of it, so I thought I would simply present five photos, snapshots in time and place. I'll probably wax on about it at some future date. I love putting things off.
1. In 1998, you would have seen this sign on Highway 58, in California, between Bakersfield and Barstow, next to a small store.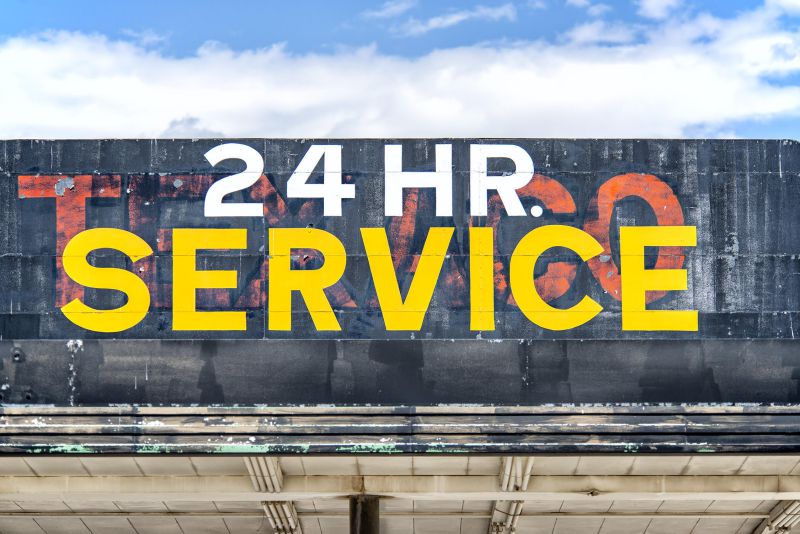 2. If you had gone due south from that point and time-traveled forward to 2014, you would have come across the abandoned oasis of Desert Center, California, where this remnant of a truck stop's better days still stood, not far off Interstate 10 and California Route 177.
3. Driving northeast, via I-10 to US-95 – or flying like a bat over the Old Woman Mountains and parts of old Route 66 – and warping back to 1998, you could have gotten some Chinese food in Needles, a town that some people enter and never leave. Others leave and never return.
4. If you were going south the next day, in 1998, you might have decided to stay the night in Blythe, California. There are many motels in Blythe, but your eye might have rested for a while on the Blue Line and, possibly, you might have thought about stopping in at the office and asking how they got their name.
5. And, in 1997, if you had decided to travel back one more year, you might have left this wordless message by the side of the Kelbaker Road, not far from the "town" of Amboy. At that point, you would have had to decide whether to head north to the oasis of Baker and, once there, make another choice: Death Valley, Las Vegas or Los Angeles. OR, you could have gone the lesser distance from Amboy and headed to 29 Palms where, if you didn't want to stay for the night, Joshua Tree and even Indio were decent options.
Did I ever mention that you could see the whole world without ever leaving the Mojave Desert?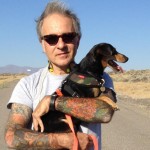 Copyright © Paul Vlachos 2018
.