When the BLM sent me the compact disk containing some of the documents I requested, I opened up the files and learned that the agency had divided the documents into four folders. They were labeled:
1. Employee1_DH
2. LE (law enforcement)
3. MOAB (office of BLM)
4. MONTICELLO (office of BLM)
This installment of the FOIA documents includes the most relevant files I found in the "LE" folder, under the sub-heading, "Officer 1." Most of these docs are intra-departmental messages that passed within BLM, but also includes correspondence with other federal agencies, including the FBI, and the San Juan County Sheriff's Office. Also several emails from Liz Thomas of the Southern Utah Wilderness Alliance, and one from Rose Chilcoat of Great Old Broads were in the folder. And BLM included a link to a post-protest examination of archaeological impacts by Friends of Cedar Mesa.
While many of the documents were redundant or virtually worthless in value, others do reveal the concerns, strategies, and at least the acknowledgement that law enforcement "ops" were being planned and implemented as the May 10 protest day grew closer.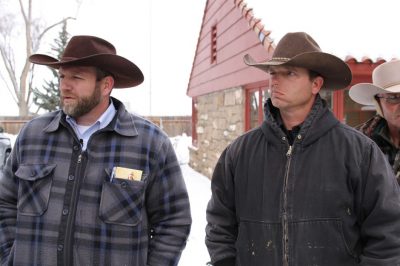 Barely a week before the protest, members of the Bundy family and persons who saw themselves as "right wing" militants announced that they planned to participate in the event. This definitely raised the level of anxiety among BLM officials and the sheriff. Some of the descriptions by BLM suggest that in many ways, the event itself was co-opted by the Bundys and their followers.
Also included among the documents are several cut and pastes of posts by San Juan County activist Monte Wells. Clearly BLM considered Wells a key provocateur and antagonist who was exacerbating the situation via what they perceived to be inflammatory rhetoric.
We are presenting these documents without comment, in chronological order, beginning with a March 2014 email that first mentions Lyman's proposed protest. The documents in this installment end a few days after the May 10 event, as BLM officials try to assess the damage and what course to pursue next….JS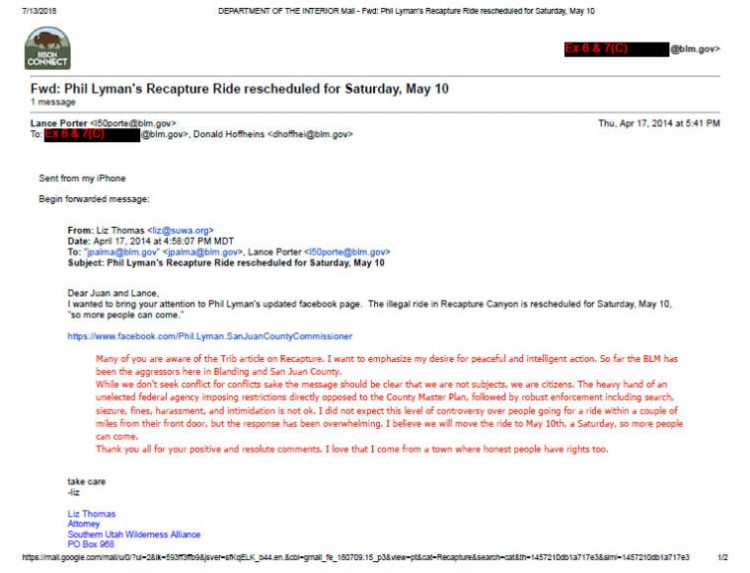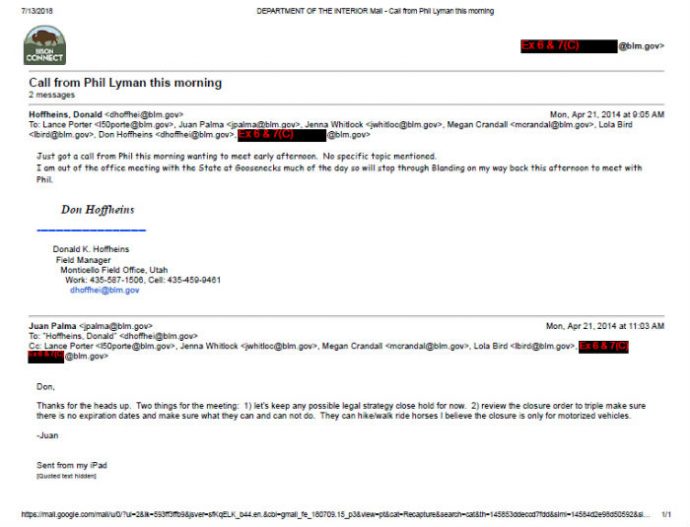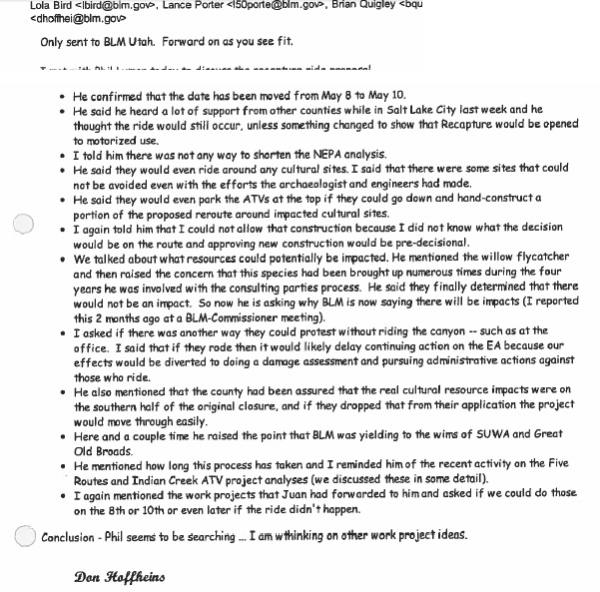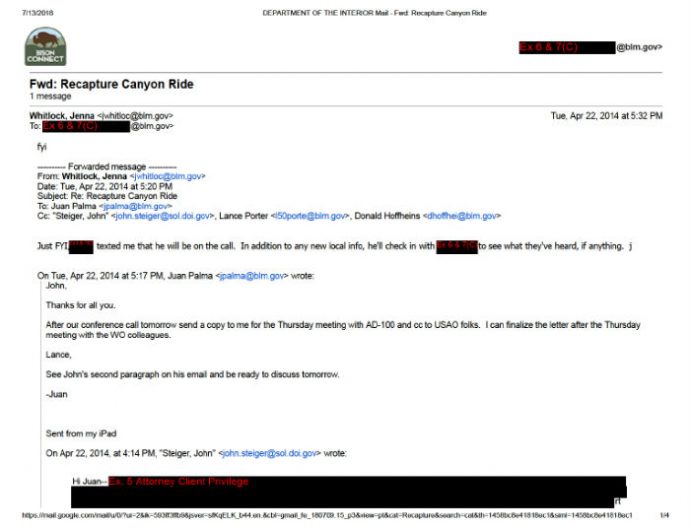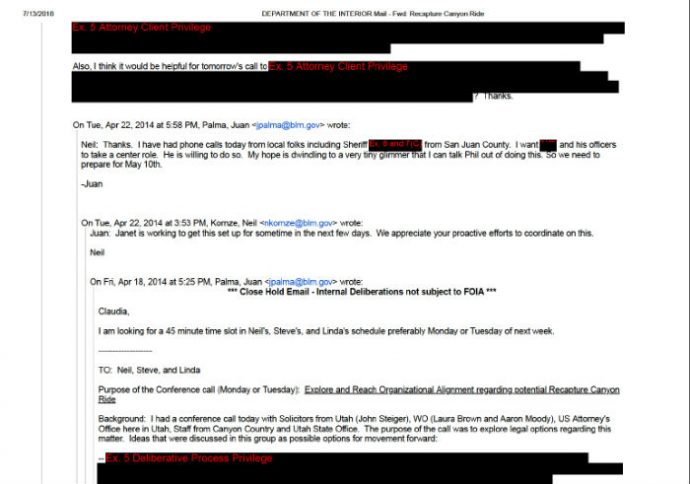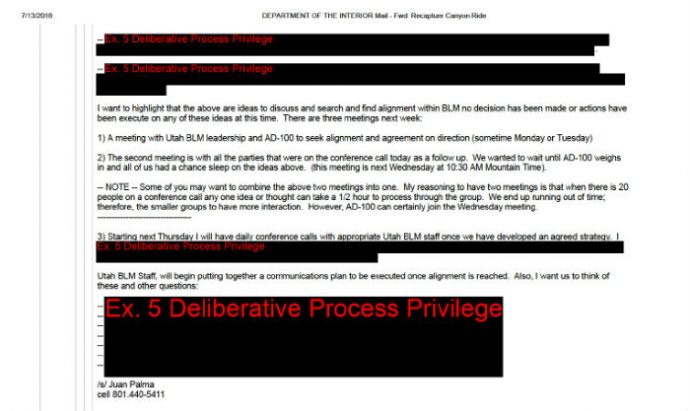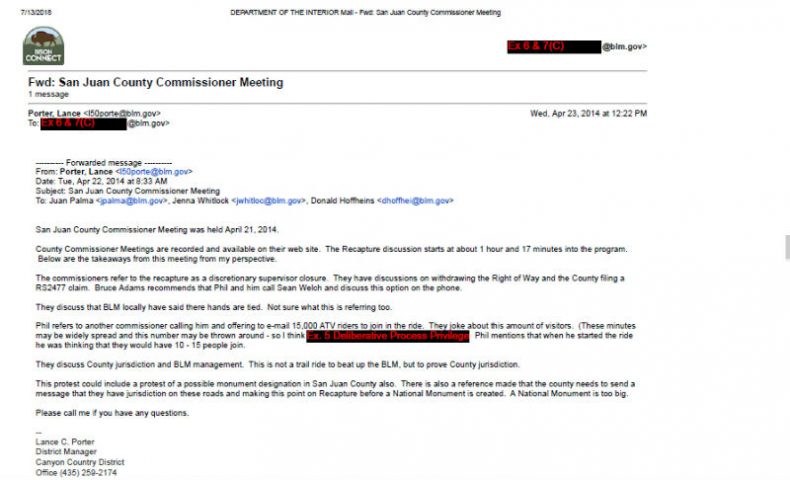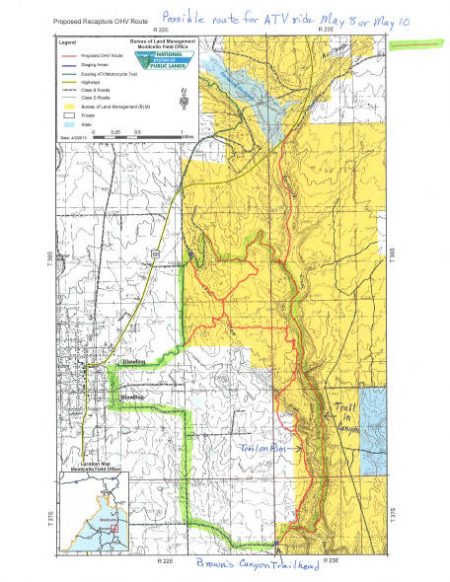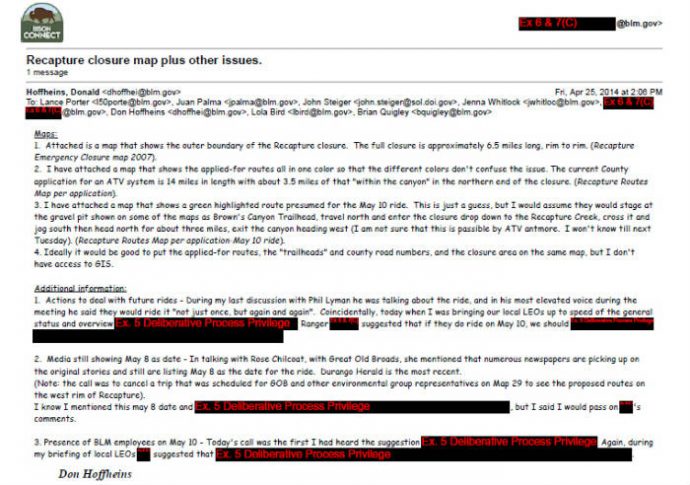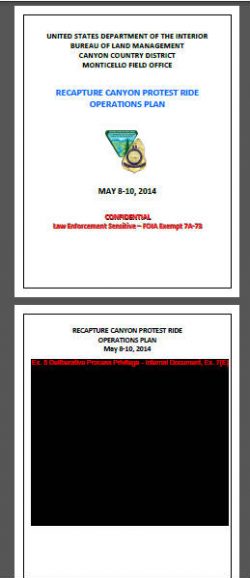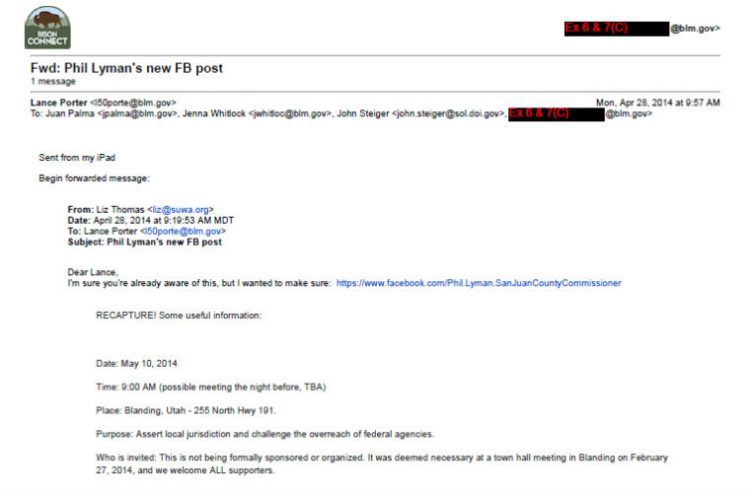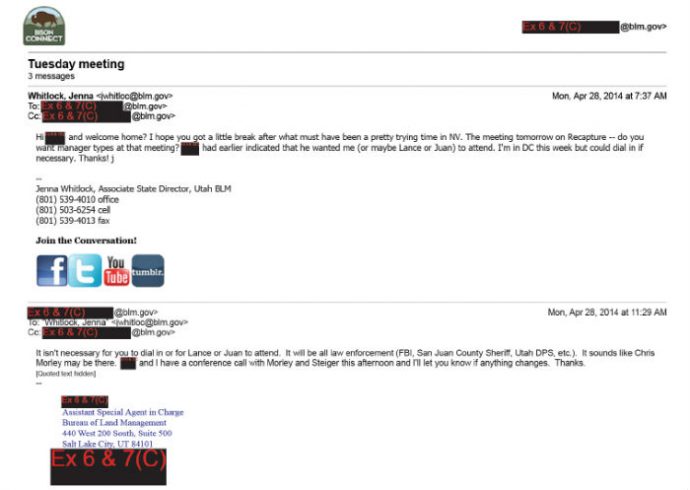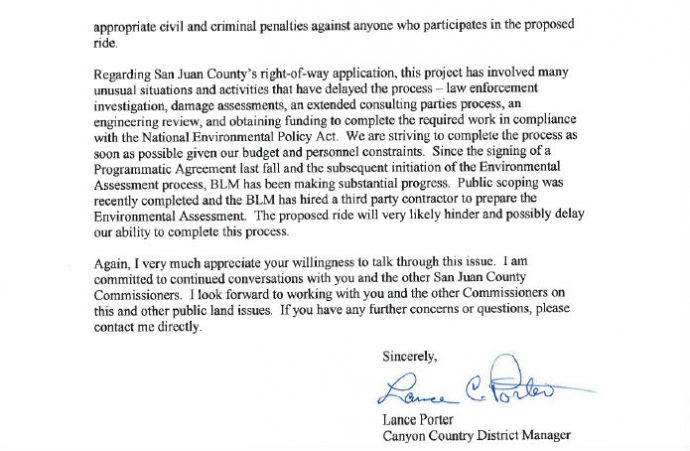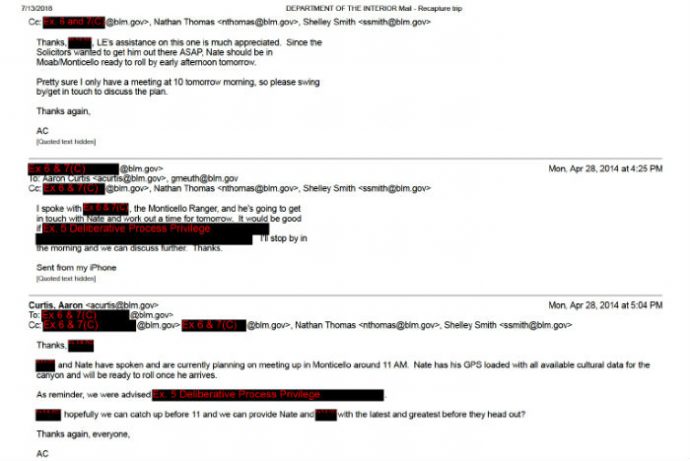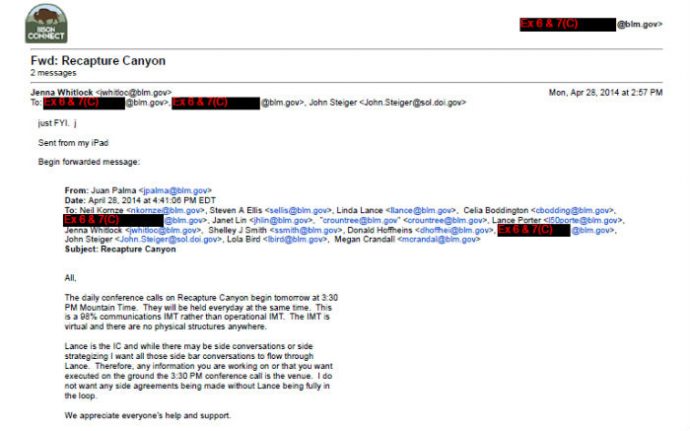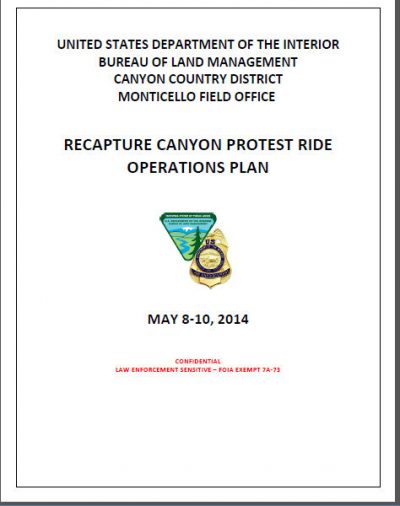 CLICK HERE TO READ DOCUMENTS FROM MAY 2 to MAY 8, 2014.
CLICK HERE TO READ DOCUMENTS FROM MAY 8 to MAY 14, 2014.
To comment, scroll to the bottom of the page.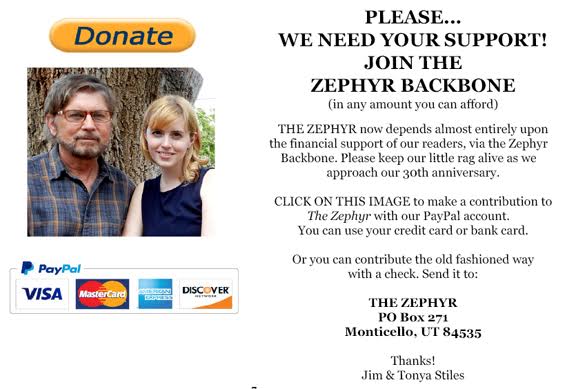 Don't forget about the Zephyr ads! All links are hot!