Those who know me, along with those who read my pieces in the Zephyr, are familiar with my hatred of what my neighborhood has become. It is not the same place it was when I moved here as a young man. I will put myself to sleep if I repeat the litany. Even worse, I will put YOU to sleep, but please let me make a list of some words:
Weapons-grade gentrification
Obscene wealth
Destruction of history
The death of peace and quiet
Cars, electric bikes, electric scooters run amok
Too many babies, entitled kids and moms
Endless noise and construction
The list goes on and on. These and more are all the ways in which the place I loved for so long has changed. Or it could simply be that I have changed. Or, possibly, we have both changed. In a column I recently published, I speculated that home might simply be where the squeaky ball is. That is certainly true for young Santo. I suspect it's more "home is where the pack is" but, again, this is all speculation.
The most precious thing for me in New York is my own pack – the friends of a lifetime and the few family members who are still alive. I could also include the comforts of home, but that might be an illusion. I used to move more often when I was younger. My memory may be dim, but I recall that the "comforts of home" were pretty easy to establish once I got the futon laid out, the stereo system hooked up, and the phone line turned on. You could also make the argument that the comforts of home are not necessarily a good thing, that it's sometimes good to shake things up a bit. The comforts of home can make it more difficult to break gravity and hit the road. For the past few years, every time I walk outside, I start to mumble obscenities under my breath at the interlopers who have invaded my neighborhood. Is it me or is it them? Some people might say that all I need is a good vacation.
I have not been on a vacation in over a year and I have what I'll politely term "concrete fever." I would tell anybody else in this position "LOOK! You MUST get out of the city or you'll lose your mind. If you don't do it at least once a year, the city will grind you up and swallow you. It's a machine. It's dangerous, it will kill you." The only way you can remain on good terms with New York City, to appreciate it, is to leave every once in a while. Whether you're fleeing on a Greyhound bus, tail between your legs, or sailing away on an ocean liner, sipping a cool drink as you glide beneath the Verrazano Bridge, YOU MUST LEAVE. It's probably good advice for any relationship, but the relationship I have with New York City may be too far gone to salvage. As with every love interest in life, it may just be at the end of a long, slow burn, the candle wick that's still smoking after it's been extinguished. You want more? I didn't think so.

I thought I might have another chance at love a while back – watch for my upcoming humor column "What Is Love?" – but that did not pan out and the only thing tying me to New York City now is stasis. Stasis and fear. Stasis, fear, torpor, lassitude. The sheer weight of existence. May I think out loud for a moment? Would you mind? This idea of leaving has been on my mind every second for months, partly because of where I am in life, partly because it has actually been on my mind for over 20 years. I have been in this self-constructed bear trap for a long time. So have many of my friends. The conversation always goes like this: I'll run into somebody, we'll catch up on things, we might talk about the weather or some new pizza place, then we'll gripe about the new and horrible people who are buying up the city in large chunks. This then leads to the previously unthinkable statement "I would love to move away, get out of the city." And this is invariably followed by "But where would I go?" Checkmate.
"But where would I go?" Look, I know that New Yorkers are notoriously chauvinistic people. For 5000 years, since before time began, we have looked down upon anyone, any place, anything that's west of the Hudson River. Simply put, for us there IS no other place. Once in a while, somebody leaves. We promptly forget about them. Sometimes, they flee back, we welcome them back into the fold, take them out for coffee, and they can regale us with tales of the world beyond our shores.
Some people do not return, though, and we notice that they do not expire in a pillar of flame. In fact, sometimes they send back reports from the field about how happy they are. Sometimes, they'll say they miss New York, but they still do not return. They have left the gulag, they have escaped, and they have survived. They have thrived. They are happy. They are, in fact, happier than they were before they left. They got out of the slaughterhouse, the meat grinder, the House of Pain. And they are probably saving money, as well, but I won't get into that. It is a real thing, though – spending a lot of money to live in a place that destroys you. So, please humor me while I try to work this existential question out in public. I welcome all feedback, so long as it's civil and from the heart. And if you have a decent job to offer west of the Mississippi River, please contact me immediately in the comments section.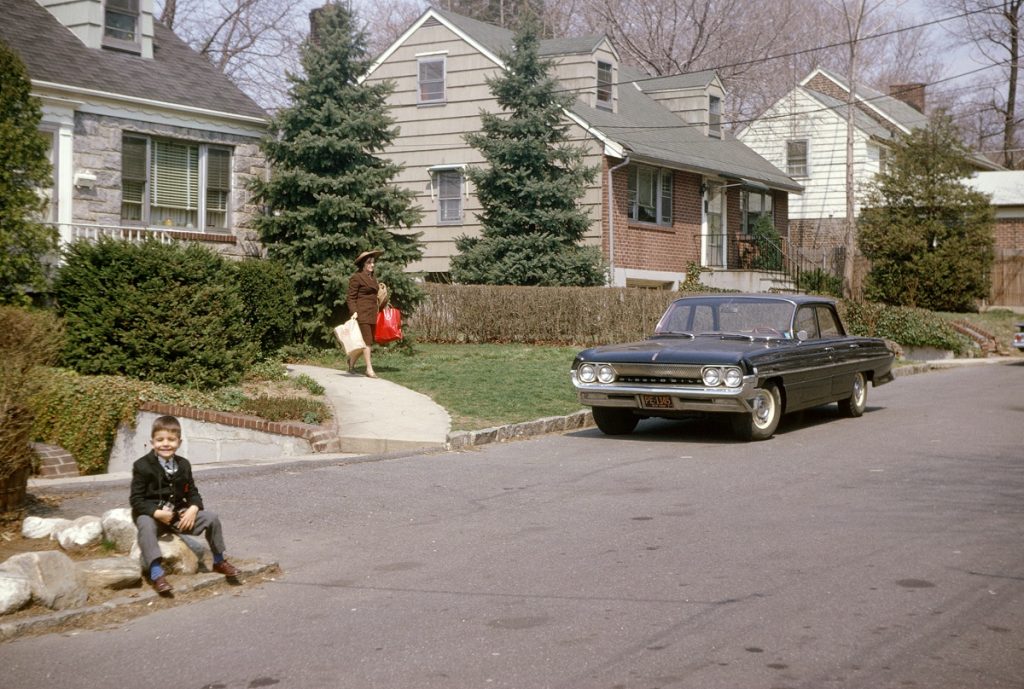 1. This is where it all began, the dead-end street in Yonkers, New York. We had a small Cape Cod, the first house my parents could afford to buy after they escaped from the Bronx and the northern sections of Manhattan, after the Great Depression and World War II. This block was my whole world and, for a young boy, it was a fine world. I was familiar with a radius of a few blocks – and this range expanded every year. I was also familiar with other parts of Yonkers, as I accompanied my parents on errands, and I knew the great machine down south known as "The City." We would visit my grandparents and cousins in Washington Heights and Inwood, then head down to visit my uncle on the Upper East Side. My dad would take me into the city on other errands and and show me around. By the time I was in my early teens, we were living in a house on the other side of this same dead-end. My best friend and I would sneak into the city, looking for trouble and feeling very cosmopolitan. This photo was taken before all of that, though. This was prelapsarian. This was the mid-1960s.
It was clearly a special occasion, as my mom is dressed up, wearing a hat, carrying bags of either food or gifts, and looking kind of grim, but stoic about whatever lay ahead of us. She is marching resolutely towards the 1960 Oldsmobile Rocket 88, the only car I had ever known at this point in my life. My brother and I measured things by the cars in our family. "Oh, that was when we had the Pontiac." or "Remember that crappy, light blue Cutlass?" I am sitting on a rock, dressed in some cheesy blazer, smiling a cheesy smile, probably at my dad, who is almost certainly the one taking the photo. Around my neck is a Kodak Brownie and inside it is real film, a size that is no longer made – 127 film. This was where I grew up.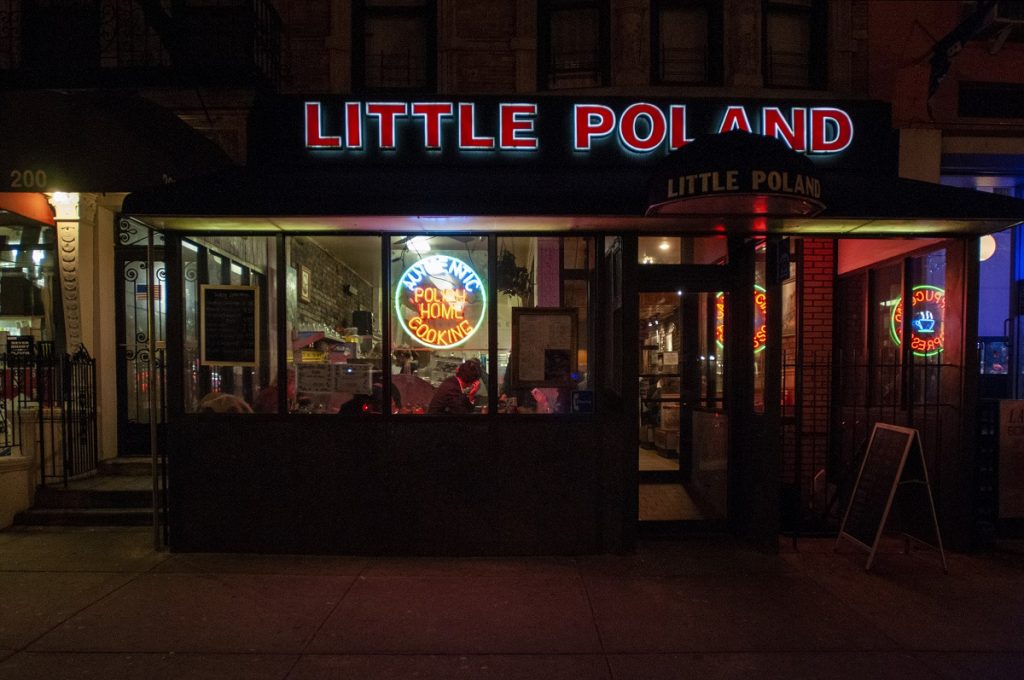 2. I spent two years in Princeton, New Jersey when I was 11 and 12. I never got used to Princeton, where I read lots of comic books and took long solo bike rides. We eventually moved back to Yonkers. I went to high school in the Bronx and then went off to Cambridge, Massachusetts for four years of college. Cambridge was an idyllic little fantasyland, divorced from reality in the best way possible. A perfect bubble. Again, I took long bike rides, often to Lexington and Concord, to Walden Pond, which was a ruin at the time. I saw a bit of Boston but, the whole time I was there, I felt as though I was missing something.
I knew that New York City was happening, pulsating, exploding at every moment just 200 miles away. For the first time in my life, I absolutely knew that I wanted to end up in New York City. I paused after school and lived at home for a few months, but my girlfriend at the time prodded me to get a real job and find a real apartment in the big city.
Our first place was a sub-ground studio apartment on 10th Avenue and 23rd Street, in Chelsea. This was 1982 and the city was still kind of broken down. I had missed the glory and the utter destruction of New York in the late 1970s, but it was still a relatively inexpensive and fun place to live in the 1980s. We moved around a lot, usually doing sublets for six months at a time, until we ended up in the West Village, which was a sleepy neighborhood back then. The quiet was broken up only by the action in the meat market, which came to life every night with tractor trailers, butchers in long, white coats, and sides of beef swinging from hooks above the sidewalks. There were also crackheads and hookers roaming the dark and mostly empty streets up there. This photo is from 2008, but it may as well have been from that time. It's on the other side of town. The East Village used to teem with Polish and Ukrainian diners, most of them open all night, where you could eat like a pig for very little money. Even though the sidewalks were not dead, you could still enjoy a quiet walk home without running into packs of drunken frat boys.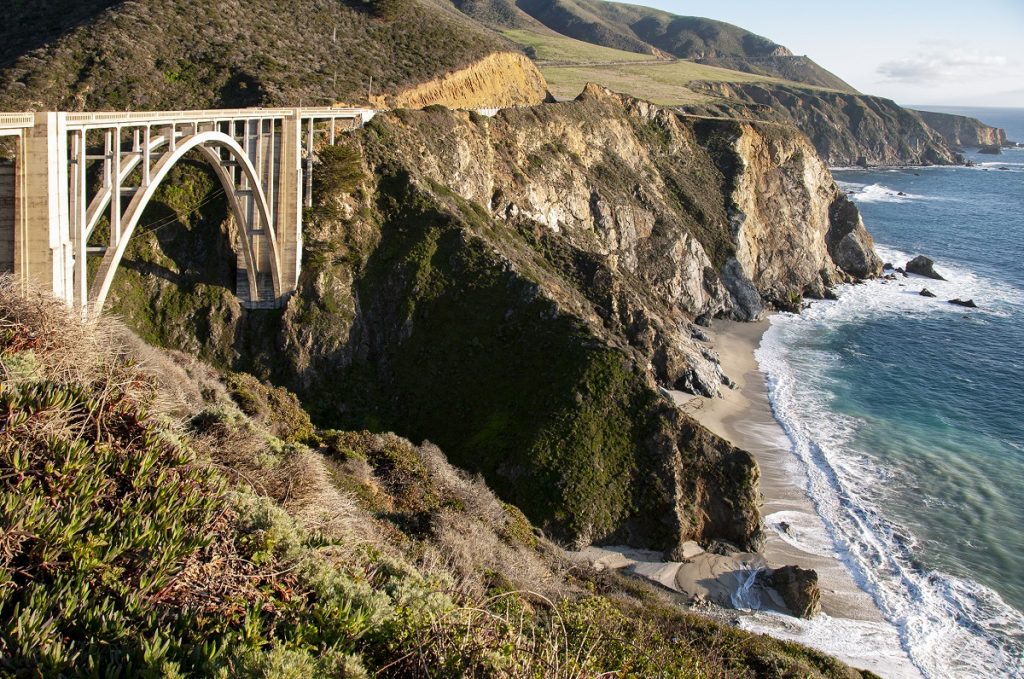 3. For the first 20 years of my life, I traveled a bit, but not much. We went to the Catskills every summer for two weeks when I was a kid. It was either that or Cape Cod. We were a middle class family and that was our yearly vacation. I never flew on a plane until I was 15. When I graduated from high school, my girlfriend and I purchased Third Class Eurail passes and flew to England, then took ferries and trains all the way to Crete, running out of money along the way, but having a blast. I returned to New York City, where I stayed busy for years, circling the drain until the party ended. By the time I was 30, I still had not traveled west of the Mississippi River.
Actually, I had not even gone west of Washington, D.C., although I HAD gone south of D.C. I was married by then and we decided to take a vacation to the nation's capital. This was 1990. I was either ignorant or taken by surprise, but the government shut down that weekend – some budgetary/political standoff – and there was nothing to do in D.C., so we decided to go to Virginia Beach. I don't remember why. I had it in my head that Virginia Beach was a small fishing village. I was not a worldly guy and this was to be a recurrent theme in my life for years – a mental image of a place as it might have appeared in an 80-year old postcard. Appalled at the reality, we kept driving and ended up in Orlando, Florida, which I had thought was on the ocean. I was wrong, but it was still a fun ride.
When I eventually flew to California, a few years later, it was with a girlfriend who had also traveled little. This time, I sought out the advice of an elder, a Vietnam combat vet who had seen a few things. He quietly said to me "Take the Pacific Coast Highway from San Francisco to L.A." I followed his directions. I bought a book ahead of time that told me the history of the PCH, which was built by convicts and officially known as California Route 1. I rented a Mustang convertible and savored every mile. This is a shot of the Bixby Creek Bridge, south of Carmel and north of Big Sur. It's from 2003, but I had long before fallen in love with California and, for many years, felt as though I would be thrilled to move to Santa Cruz and spend the rest of my life there. I still feel that way, although Santa Cruz has become an expensive bedroom community for Silicon Valley people since I first rolled through. It's still on the list, though – the California coast between San Francisco and Los Angeles.
I have run into many people across the country, often in Idaho and Oregon, who revile, belittle and insult California. I disagree with them all. I love the place, in all its contradictions and complications, its taxes and its benefits, its mountains, deserts and oceans. I feel the same way about The Golden State as I do about New York City: I may trash it all day, but I'll defend it to the end if you criticize it.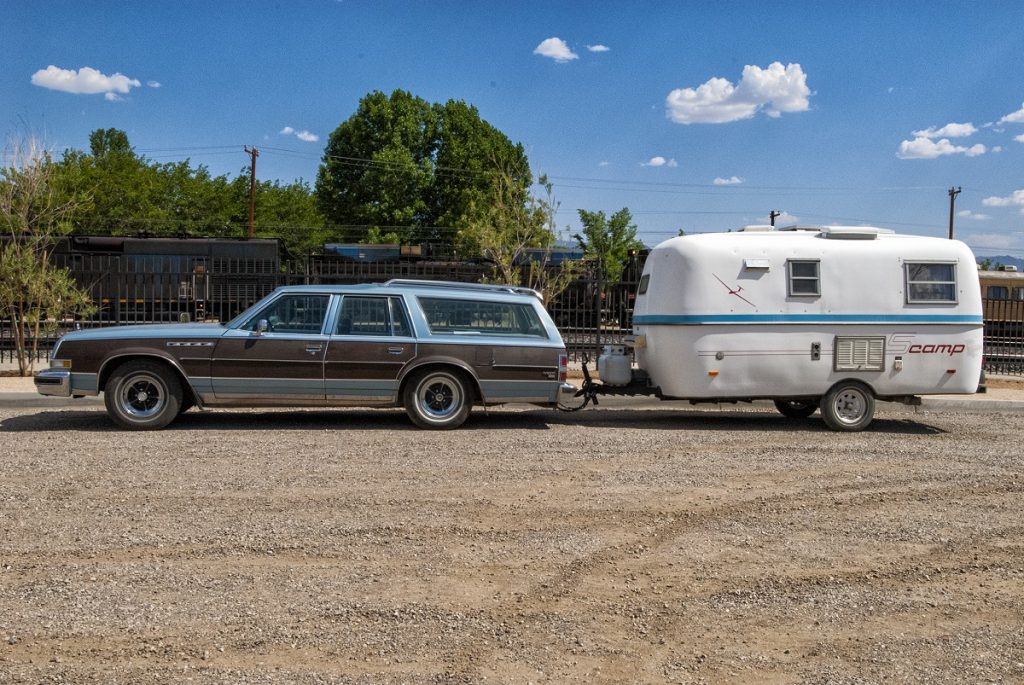 4. This shot was taken in the Mojave Desert, at Kelso Junction, in 2006. I could go on forever about the Mojave Desert, but I won't. I love the place, from the unnaturally quiet backroads to the strange little towns and the municipalities of Palm Springs and Joshua Tree. I fell in love with all of the great American deserts before I even knew their names: the Mojave, the Great Basin, the Chihuahuan, and the Sonoran. Finally, even though it's not truly a desert, I lump it in with the other places I love made out of rock and sand – the Colorado Plateau, otherwise known as "Canyon Country."
For a long time, I was certain that I had to end up living in one of these deserts. I compulsively read all I could about deserts. I returned to them again and again, drawn to the quiet, the mystery, the light, the vistas and the people who lived there. The people who chose it and those who were trapped there. Just like the inhabitants of any other place, there are always some who seek it out and some who want to escape, but cannot. I remember staying at a motel in Hanksville, Utah and talking to the owners one night, two men who were watching television while checking me into my room, when I casually said "I'd love to live out here." and one of them said "Why on earth would you want to do that?"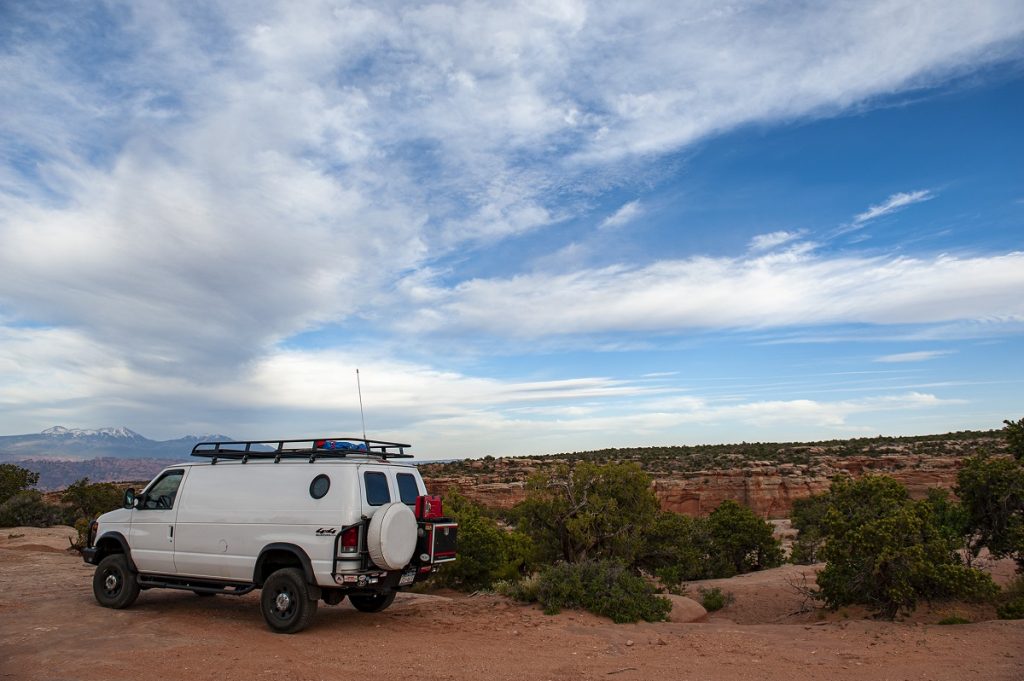 5. I first rolled through Moab, Utah relatively late in the game, after the gentrification had begun, in the early 1990s. It felt magical to me as I stocked up on provisions and then headed out of town to camp. Still, each year, when I came back, the town was a little longer than it had been the year before. There were new, shiny hotels and fast food outlets and the sidewalks were getting packed with people.
This photo was taken about ten years ago, above the rim, on the way towards Dead Horse Point. By 2005, I had already learned to just blow into town, buy some food, then move out fast. The tourism had gotten completely out of hand. I understand how tourism brings big money into a place like Moab, especially after the resource extraction economy – in this case, uranium – has ended, but it had begun to feel like Coney Island, that euphemism New Yorkers use to describe an amusement park filled with jostling crowds, hucksters, and insanity. I had once felt as though Moab would be an amazing place to live, but I did not know it was already over, even while that desire was still in my heart. I no longer want to live in Moab, but thought I should mention it here, as it was once high on my list. Maybe talking about it can help me to clarify my thinking.
6. This sign hung above the entrance to a trailer park on Tropicana Boulevard, in Las Vegas. The photograph was taken in 1997. Even then, it was clear that this place was a holdover, a remnant from the days when Vegas was one long strip in the desert and not the tremendous sprawl it has become. The park was a low place, orderly, with trailers and mobile homes planted permanently in the ground. Outside of the entryway, Vegas was exploding, growing, being torn town and rebuilt, and teeming with newcomers. Inside, though, life went on as it had for decades. It was eventually torn down, but I used to muse on what a quiet life in the middle of town it must have been to live there. There's that word again: "quiet."
For a long time, I thought Vegas might be an interesting place to live, despite the heat and the insanity. It's a city. There are services. It's also the desert. It's easy to get out of town and, within 45 minutes, be gloriously free of civilization. In fact, one of my great discoveries at the turn of the century, when my Jeep Wagoneer become too decrepit to risk on cross country trips, was Vegas as a destination and a way station. I would fly into town on a cheap ticket, rent a cheap car, courtesy of casino tourism, stock up on food, a cheap cooler and bags of ice, then blow out of town for a two week loop that could take me as far north as Montana, as far east as Tucumcari, as far south as San Diego, and as far west as Los Angeles. Las Vegas was perfectly situated for this kind of trip and I did it many times over the course of two decades.
Vegas is at the southern tip of the Great Basin desert, which encompasses the entire state of Nevada. The first few times I traveled the Great Basin, it freaked me out. The big, empty spaces, the long valleys separated by tall mountains and cold passes. It was just too big for my Eastern brain to accept all at once. But, as I became familiar with the Great Basin, its few towns, its hot springs and its people, I began to fall in love with it. I began to think that I could live in Vegas or Reno or maybe even in Fallon. I'm not sure I still feel that way, but I'm not sure I don't. Something about the Silver State still calls to me.
7. And, to wrap up the first installment of this, I return to New York City; in this case, the area under the Gowanus Expressway, now a neighborhood christened by realtors with the euphonious name of "Gowanus." The Gowanus Canal, by the way, is a genuine Superfund site, but I'll leave that subject for another day. Every place has some issue or another.
This was shot in 2017. By then, I had traveled all over the world and driven extensively in every state except Alaska. By 2017, the neighborhood that I live in was already cooked, having been bought up by people with more money than they could spend in 20 lifetimes. Brooklyn was also gone by then. I had always thought of Brooklyn as "if it gets bad, I can always move to Brooklyn," but it was also swallowed by the rapacious gentrifiers. The original residents were being displaced – and I'm not talking about the Native Americans here, nor the Poles, Italians and Irish who lived there in the early part of the twentieth century and had died off or moved on. As with the West Village, the people who had moved there in the 1960s and 1970s were being driven out by people who had "discovered" the cool little places. Hell, it could be Greenwich Village, it could be Williamsburg, it could be Haight-Ashbury, Moab, Joshua Tree or any other place, but nothing good lasts forever. Except maybe places like Tonopah, Nevada or Blythe, California.
And who knows? Maybe one day, Tonopah and Blythe will be "discovered," along with places like Gallup, Uvalde, Hibbing and Winnemucca. Maybe no place will be left unscathed. Or maybe we'll have a mass extinction event and half the people on the planet will disappear and we'll have room to breathe again, water to drink and not fight over, and plenty of food to eat. Why do all roads in my mind lead to a mass extinction event? Will a natural frontier ever return? Probably not, but maybe there will be a new frontier of the mind. Stop me now, people. I still need to figure out where to live before I grow up or get too old, whichever comes first.


I'm going to continue this in the next column, hopefully, and maybe I'll have some answers by then. Or maybe I'll start to ask the right questions. Please stay with me. And thanks for listening.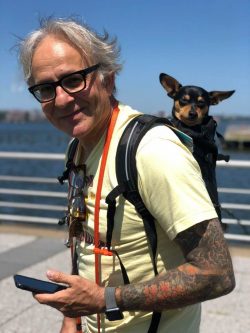 To comment, scroll to the bottom of the page.
Zephyr Policy: REAL NAMES ONLY on Comments!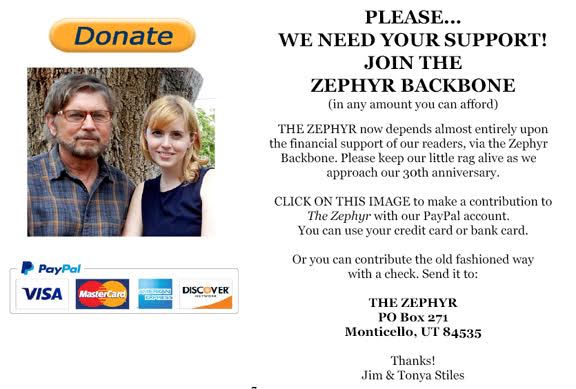 Don't forget the Zephyr ads! All links are hot!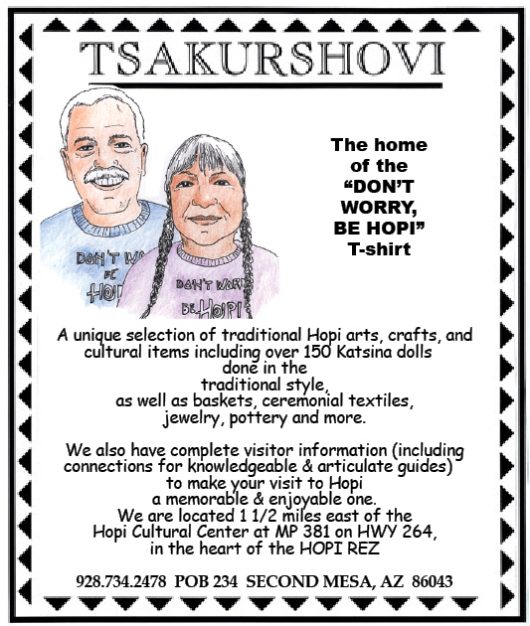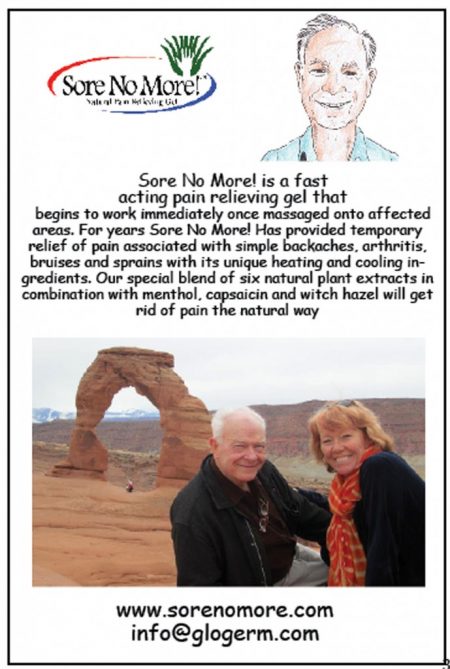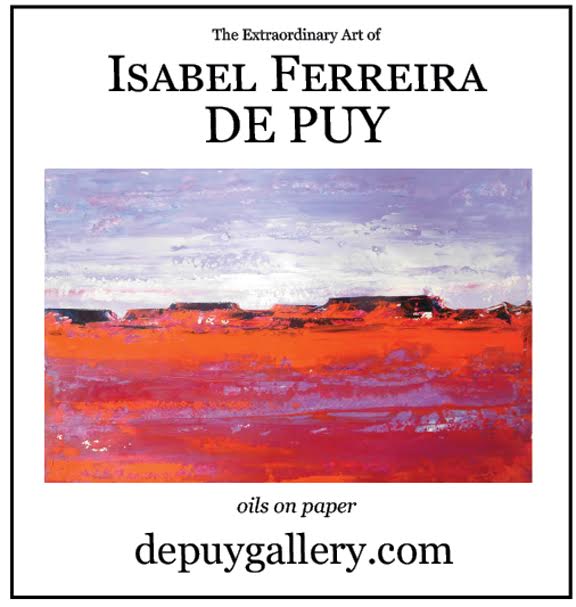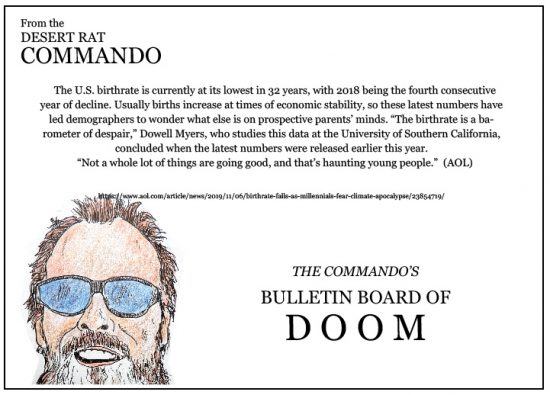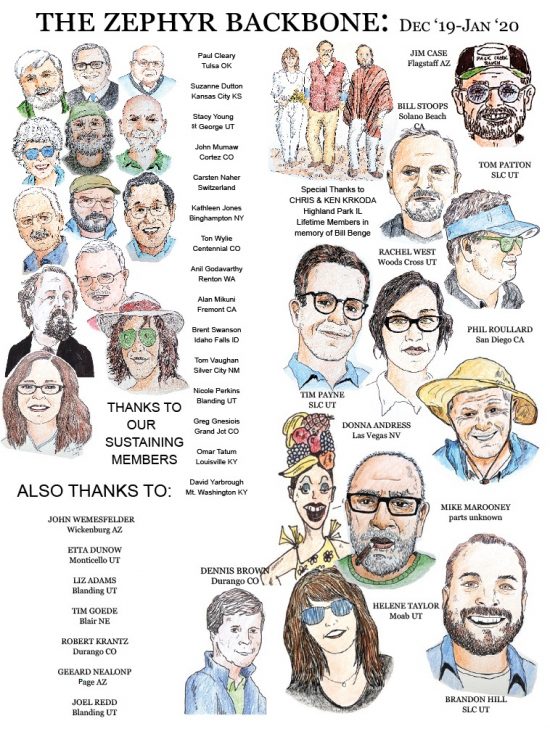 Zephyr Policy: REAL NAMES ONLY on Comments!