Over the past three decades, The Canyon Country Zephyr has published some of the best writing, photography and history of the American West … And politics, from time to time. Now we're taking a break from politics, as we all should sometimes.
Over the years, we've accumulated an archive of photography that spans the globe and the past century of American life. Now we're going to dedicate ourselves to digitizing that collection and sharing our discoveries on a Facebook page called:
ZEPHYR AMERICA:
A LENS ON THE PAST
And we'd like to invite all our readers to visit the new page and "Like" or "Follow" it to see the images as we scan them.
The photos in our archive are primarily from three photographers:
First, Herb Ringer. We've been publishing Herb Ringer photographs in the Zephyr for decades, but we've barely scratched the surface. Born in Brooklyn in 1913, Herb first traveled the country as a child with his musician father. He ended up in Reno, Nevada in 1939, to rid himself of a failed marriage, and he fell in love with "the Western life." He moved to Reno and dedicated his time to traveling and chronicling the towns and landscape of the country. He held a special love for the American West, and documented its towns and people in rich detail until his death in 1998. Our Herb Ringer archive contains thousands of images in various formats–black and white, 35mm Kodachrome transparencies, and 2 1/4 color transparencies. His recorded archives span the continent, from his photographs to his detailed journals.
Zephyr Founder Jim Stiles met Herb in the summer of 1980, and they became dear friends. Eventually, Herb told Jim about his photo archives, which he had always feared would end up in a dumpster when he died. He was grateful someone was interested in his work and, over the years, he began to share his photos and his memories with Jim. We have some wonderful video and audio recordings that we'll be sharing as well. His archive provides one of the best historical records of the past century.
Second, Edna Fridley. An Ohioan by birth, we are in the process of researching her life and her journey to Utah. We know she was enamored with the landscapes and archaeology of the most remote places in America, and blessed with a healthy spirit of adventure. Edna was one of the last people to travel the Colorado River before it was flooded by Glen Canyon Dam. She was friends with many of the great Western river runners and adventurers, like Harry Aleson, Dock Marston and Ken Sleight, and traveled with them to some of the most remote and dangerous terrain in the country. Her images, mostly Kodachrome slides, are a vision into landscapes that were still virgin territory when she knew them.
And third, Charles Kreischer. A chance meeting at Arches National Park brought Charles into a friendship with the Zephyr. In 1976, Jim was a ranger at Arches and met Charlie and his wife one evening at the campground. During their conversation, Charlie mentioned that they had floated down Glen Canyon in the late 50s. Jim asked if he'd taken any photographs, and Charlie replied that he had a whole box full. A couple weeks later, a package came for Jim at park headquarters. It was from Charlie, and contained a number of Kodachrome slides of the rarely traveled roads of Utah, particularly his trips down Glen Canyon and all around the Canyon Country. We don't have as many Kreischer pictures in the archive, but the images we've scanned so far are an incredible view into the golden age of Western travel.
As we move through the archive, we will be introducing another historical photographer as well. Mildred Workman, a Kansas-based traveler, managed to document the entire planet in her photographs. We know almost nothing about her life, except that she grew up on the Great Plains and that, for much of her life, she was employed by the Central Intelligence Agency (CIA). The few journeys we've made through her vast collection of Kodachrome slides suggest that she traveled all over the world in the 1950s and 60s. They provide exciting glimpses into towns and cities in Burma, the Middle East, Japan, and Thailand. We can't wait to explore Mildred's life more deeply, and bring her photos and story to light.
In addition to these historical photos, we'll also be providing some photographs from Jim's father, James Stiles Sr., who began using Kodachrome film in the early 50s. His images are mostly of life in Kentucky and the Southeast in the 50s and 60s. His images of the Big Top, Ringling Bros/Barnum and Bailey Circus, shot in the early 50s, are some of the best images of the big tent circus before it was abandoned in the late 50s. And taking a cue from his father, Zephyr founder Jim Stiles started shooting color film as a young man, and his images of America, particularly the West, date back to the late 60s.
The Zephyr has often claimed that we are "Clinging Hopelessly to the Past." Nowhere is that more evident than in our appreciation of these photographs. Even the contemporary photos we publish in the Z, best exemplified in the work of our friend Paul Vlachos, seek to find those parts of America that have not been swallowed up by condo developments, freeways, and hordes of people in cargo shorts and sandals…
Finally, the 'Zephyr America' page is dedicated completely to the photos and photographers we love, and we're grateful for the opportunity to share them…So please, NO POLITICS! In this frightful year, what better way to escape reality than to travel with us into the past with these wonderful photographers and friends…
So Please Visit us at:
NOTE: In addition to our Zephyr duties, we're devoting hundreds of hours to researching and digitizing these images. If you'd like to help us defray the costs, please consider a contribution to the Zephyr Backbone. We really appreciate your support. You can contribute here: http://www.canyoncountryzephyr.com/advertise/indexnewz.htm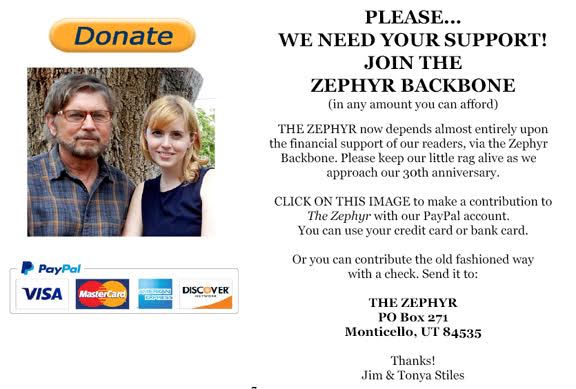 Don't forget the Zephyr ads! All links are hot!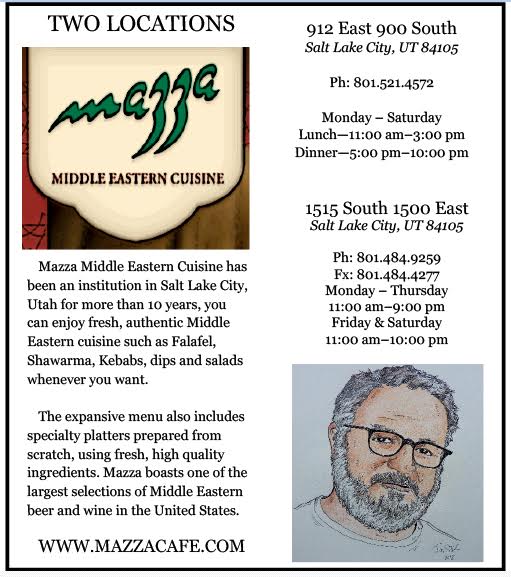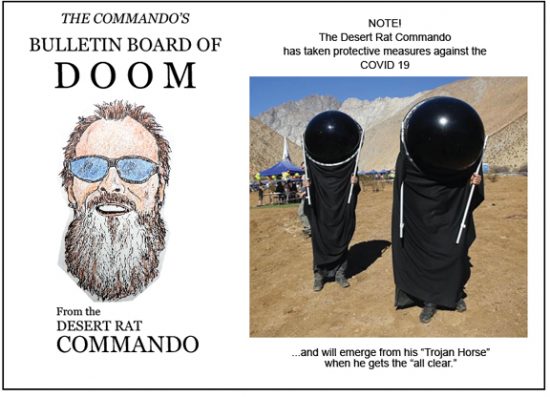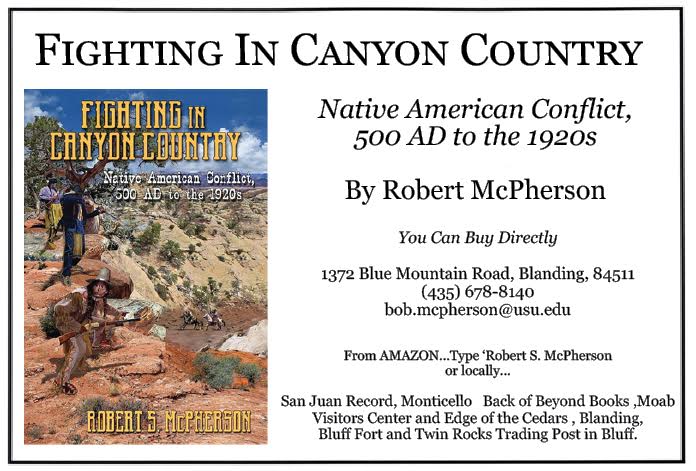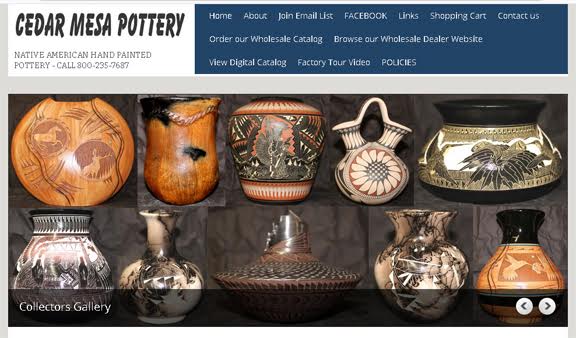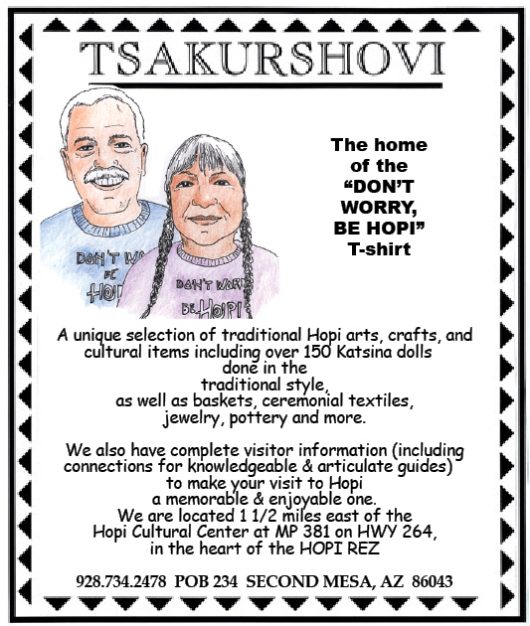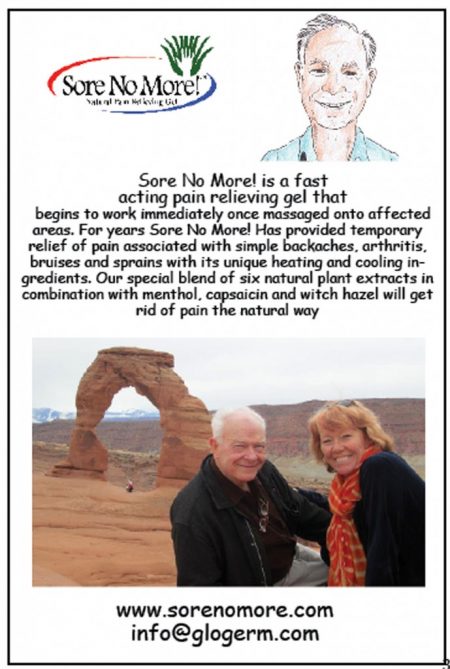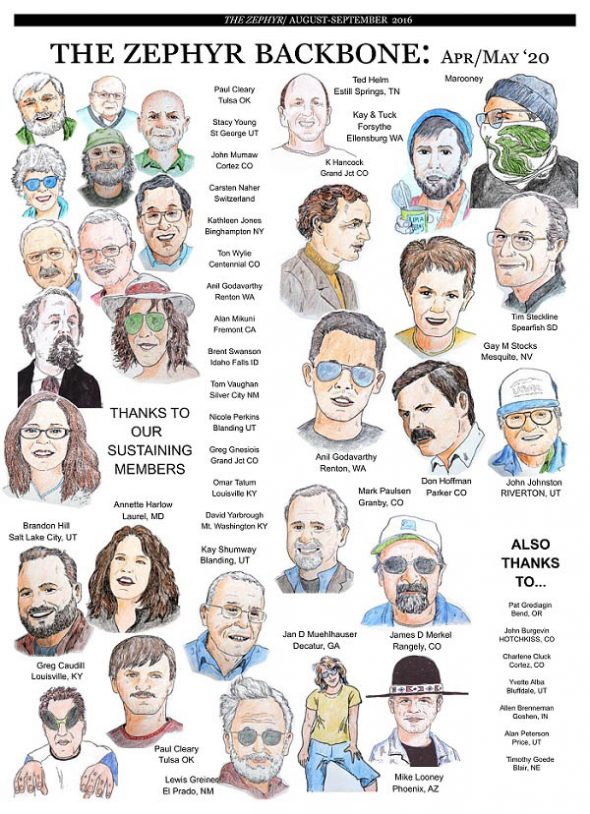 Zephyr Policy: REAL NAMES ONLY on Comments!