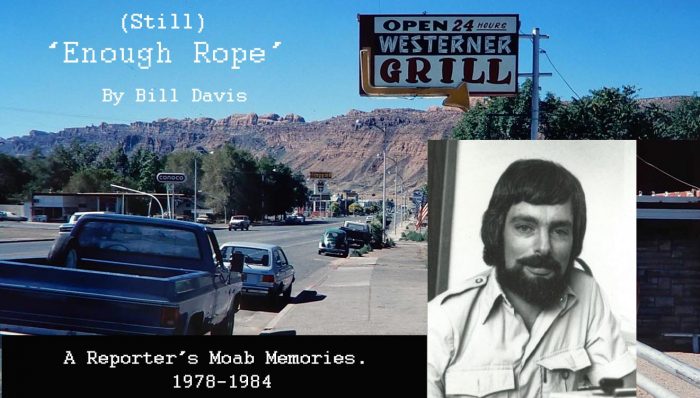 I was sitting at my desk which faced away from the street, directly behind the massive wall of glass that used to make up the façade of the newspaper office (a position that frequently gave me an itchy spot between the shoulder blades) when History walked in the door. History wasn't overly impressive on first glance: a slight, elderly man with just a hint of a stoop, quite possibly the inspiration for the term "wizened." He appeared to be a man distilled by age and the desert to his essence. History smiled.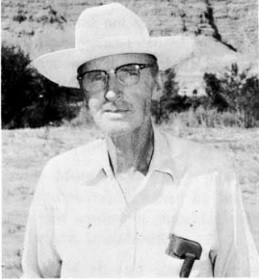 "Hi, I'm Otho Murphy, " History said, "and I'm going to take a hike over the LaSals to celebrate my 80th birthday. Want to come along?"
And so started my three-year adventure.
My initial reaction was negative: Great. I bet this old guy wants to show the whippersnappers how it's done, and will probably croak partway up the mountain. That'll make for a swell story, and the family will hate me for killing Grandpa. And it's August. Thanks, but no.
Then he started talking.
I've always been a history buff, particularly history of the West. One might think producing the weekly "Looking Backward" column would be a chore for a reporter, but it was one I loved. Every Thursday, after the long city council nights of Tuesday and the deadline and production of Wednesday, I could spend an hour or so reading and collecting primary source history from 10, 20, 50 and 80 years before, mostly from the actual papers. Primary sources are the ultimate goal of historians: records or testimony from the period, and we had stacks. We even had copies of the Grand Valley Times going back to late the previous century.
We were missing a couple of years, so for a while that added a trip up to the library to see Mrs. Denney, who would set me up on the microfilm machine. In itself, the visit was a peaceful respite from the constant running around of a typical day. Additionally, it gave me a better feeling for the community I was attempting to adopt.
It eventually dawned on me that I was producing primary source history too, and while it was mostly mundane, there were moments that were, and ought to be, preserved.
As the only local full-time print reporter, the thought that one's words might outlive the author tended to make me careful to provide an accurate record—despite the occasional slipup (When the time is right, I'll tell you how I killed most of the World War I vets in town in print, in error. But not yet; we don't know each other that well.).
All of us, always, are living through history. Sometimes we know it, as now, during horrendous political and medical upheaval, but fortunately, and mostly, it's mundane (You can always read about interesting times; living through them sucks.).
Yet I can still hear my dad and grandfather in stereo, and many older folks I've interviewed, echoing each other in surround sound:
"It's not history; it's just what we did."
My grandfather rode a motorcycle from Oklahoma to California in the 19-oughts. The bike had a leather strap instead of a chain, so he had to stop at the bottom of hills to tighten it.
Dad served in the Coast Guard in World War II. His ocean-going tug made several trips towing barges to the Philippines, and at least one to New Guinea. He described a "Mr. Roberts"-type war. He also surfed, back when nobody knew what it was.
Neither man wrote a word of his experiences, although Kris and I got some funny stories out of Dad verbally.
Otho, on the other hand, was well aware of his historical value, and loved sharing it with other people. He also willingly shared his love of hiking, which proved over time to be both blessing and curse. Nobody actually died, though I thought sometimes I was about to, and other times feared I wouldn't, so it was more blessing—I guess. To Otho, "hike," frequently meant the vertical travel would match the horizontal, and the distance would generally be more than one cared to go (Good lord, I just read the original story to check my memory, and I used the "vertical/horizontal" line 40 years ago. I've either got a great memory or a limited writing style).
Otho Rholand Murphy was born Aug. 8,1898, in Moab of course, to Felix Brundage Murphy and Mary Elizabeth Fausett Murphy, well-known pioneers of the area. Now that I think of it, Moab must have been so small at that time everyone would be well known (I just looked up the 1900 census, 1,149 in the county, up from 541 in 1890.). He lived most of his life on the family's homestead, which was also where he died in 1981.
In that space of time, he held a number of occupations: county surveyor, four terms as county attorney, several years as justice of the peace. He also prospected (connected to our first hike, as we shall see), and ran cattle in some interesting places, as we shall also see. In a recent search, I found Otho graduated eighth grade from the Central School in May of 1915, and joined the CCC with a group of local men on Oct. 18, 1934. On Sept 14, 1940, he wed Blanche Eunice Graves, to whom he remained married until her death following a traffic accident on June 1, 1979. Otho told me he had been reaching for a sandwich while driving up Highway 128, which caused the crash. Blanche suffered a broken leg, and died later in the hospital.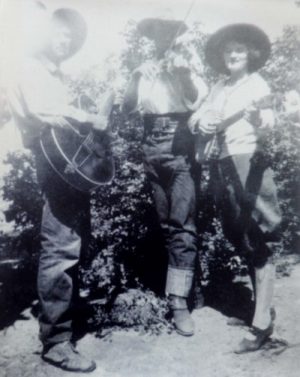 During his long life, Otho also developed into one fine human being. He was soft-spoken, humble, but had a sharp sense of humor. Almost every valley or canyon we passed would generate a story, the vast majority of them funny.
And it is here I must confess a failure. Otho told me dozens of stories, and Sam Taylor, my boss, hundreds. I loved them all but did not write them down. I was too busy being a reporter. Decades have faded the details so I can't commit to print what I was told, which is a shame.
One exception was when Sam and I tried to out-horrify each other with terminal sunburn stories. As a native California surfer, I thought I had Sam beat. How could he compete with massive blisters covering both shoulders from the reflection of sun on salt water, accompanied by violent vomiting? Sam, however, clearly won with his childhood tale of attempting a summer bicycle trip up the River Road to Grand Junction–without a shirt. His powers of description may have been the deciding factor. Other exceptions, including Otho's tales about his mother and the experience of aging mentioned below, also remain clear.
As with my attempt to get at least some of Otho's recollections down in print, every so often, I would urge Sam to publish his memoirs, but he always demurred, sometimes so strongly I finally gave up. If I had to guess, I would imagine he regarded his decades at the helm of The Times as record enough. However, I recently ran across a lengthy and excellent interview with Sam done by Rusty Salmon in 2003 for the Eastern Utah Human History Library and published on the The Moab Taylors webpage. Here's a link: SAM TAYLOR INTERVIEW. It's a fascinating and valuable document, but there was so much more.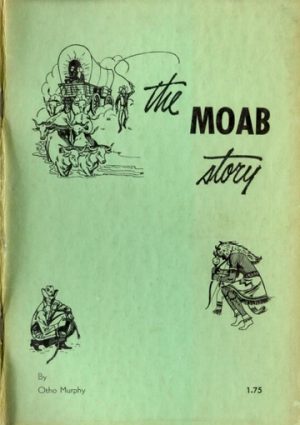 Unfortunately, the remaining stories now belong only to the silenced tellers and those lucky enough to have heard them. Otho and Sam pretty much covered the entire history (Anglo history, anyway) of the area with first-hand memories. And I did not write it down—too involved in day-to-day journalism. Otho also wrote a history of Moab, which, he said, was aimed at schoolchildren. Here's a link to the publication: OTHO MURPHY "THE MOAB STORY" . But, again, there was so much more.
"It's not history; it's just what we did."
But I did what I could to preserve Otho's memories. One of his most memorable traits, and one I mentioned in a farewell column about him, was the fact I never heard him say a negative word about anyone. I noticed this tendency enough during the first trip, I actually looked for it in the remainder, and the assertion is correct—not once. Would that we could all do so well (Well, not me, I get a waiver; I was a journalist.).
The Grand County commissioners of the early 1950s apparently did not share my positive opinion of Otho. After he was elected county attorney, the commission, in its limitless generosity, set his salary at $10 per year, which seems a bit miserly, even allowing for inflation. The 10 bucks also must have seemed low to Otho, (the previous holder of the position received $1,000 per year), as he filed suit. The case filtered it way up the judicial ladder to the State Supreme Court, which decided $10 was no salary at all, and ordered Grand County to continue paying $1,000. The court's summary of the case can be found at this location: OTHO R MURPHY v. GRAND COUNTY UTAH.
From our first meeting, however, Otho still did not bad mouth the commissioners, or anyone else, for that matter.
Our first hike, Otho said, would include him doing assessment work on some claims he had in the Mt. Waas area on the north end of the LaSals, starting from the east side. I had never hiked in the area, so didn't really know what would be involved. We ran an announcement about the hike, which, when I look at it now, seems vaguely threatening:
"The hike will take about nine hours and will cover Beaver Basin, Mount Waas, Castle Peak, Bachelor Basin and Miner's Basin. Murphy estimates the mileage at 10 miles. He cautions those who would consider taking the trip that the trail is rugged and steep, and should not be attempted by inexperienced hikers."—The Times-Independent, Aug. 8, 1978.
Can't say I wasn't warned; I wrote the damned thing. Not surprisingly, few hikers showed up: Ron Auger, Dave Minor, Jim Gardner, Dallas Tanner and Sara Mondale. Dave, who brought a tape recorder, was representing the BLM. I imagine the Minor family, the Moab BLM office or the museum might have a copy. It would be worth tracking down. I would sure love to hear it.
I don't need to rewrite the story of the whole trip, because you can see the T-I original here: TIMES-INDEPENDENT 08-31-1978.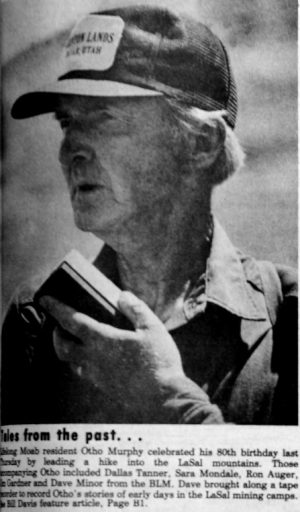 The front page of the Aug. 31, 1978 issue of The Times also includes my all-time favorite picture of Otho, speaking into Dave's microphone.
I will, however, include some details that weren't in the original. The hike was, in a phrase, a bull-sized bear, steep and rugged, as is practically every route climbing above timberline in the area. But the scenery. . .Anyone who loves the area has spent time in the LaSals, especially during the furious canyon summers, and knows what a cool, blessed oasis they are.
Those blessings seemed a little distant after the steep climb out of Beaver Basin, where Otho said he had once left his wife overnight in a cabin while he was prospecting in the area where we were hiking. When we reached the saddle below Mt. Waas, I collapsed to rest while Otho, the bugger, climbed a nearby peak to do his assessment chores (My memory insists Otho said the claims were on a Red Mountain, but I can't find it on available maps.). No way was I about to climb higher than I had to; we had a long, long way yet to go. My resting spot had a great view, however—all of Colorado to the east and all the slickrock world to the west.
Otho pointed out that, in his day, whole families would move to the mountains temporarily to escape the summer heat. Frequently, the breadwinner of the household would remain in town to work, he added. Otho described how, as a youngster, he would accompany his mother from mining camp to camp, delivering milk from a horse-drawn wagon. At that time, there were sizeable settlements in Bachelor Basin and Miners' Basin.
We descended from the saddle below Mt. Waas and found the remains of the settlement in Miners' Basin that actually had a hint of a grid pattern, indicating a significant population at one time. One of the outline foundations still included an incongruous wood stove. The rudimentary road was blocked by dozens of fallen aspens we ducked under or climbed over.
Somewhere between Bachelor and Miners' basins, I asked Otho how turning 80 felt. He paused, and looked uncharacteristically sad.
"It's strange," he said, "everyone I grew up with is gone."
He allowed as how he had many friends and a large family (a son, daughter, three stepdaughters, 22 grandchildren, 30 great-grandchildren, and one great-great grandchild) but had outlived virtually all his contemporaries.
The only other time he spoke in such a melancholy tone was on a later, and briefer, trip to the southern LaSals, when he showed us a couple of logs protruding from the ground, all that remained of a cabin his family had occupied when he was a child. I responded with some cheerful idiocy about how he was still here, and in better shape than the cabin. Having reached 70, I can now more thoroughly appreciate what saddened him.
We crossed over into Bachelor Basin, where we mercifully ended the hike as sunset approached, and shuttled back to Beaver Basin to in Otho's battered Subaru wagon. We didn't arrive back in town until after dark.
In the article, I described our crew as being "footsore" at the end of the hike. That was a massive understatement. I was blind staggering exhausted the last few miles. It was one of those hikes all backpackers and overly ambitious day hikers have experienced: You have gone too far, but you simply must keep moving your feet because there's no other way home. There were no cell phones at the time, and one could hardly have called the Grand County Sheriff's Office and said, "I'm really, really tired" in any case. Otho said out of politeness that he was tired also, but he was obviously in better shape than the 28-year-old whippersnapper (a term, by the way, he never used). He had hiked me into the dirt.
Having learned my lesson, when Otho next called, in mid-October of 1978, I was ready:
"No death marches?"
"No death marches," he agreed. "We can drive this one."
And, as promised, the second trip was less physically taxing, but still included a full history lesson. This time we headed out to the Island in the Sky District of Canyonlands National Park, although Otho's stories predated that particular designation by many years. The whole T-I story appears in the U's collection here: TIMES-INDEPENDENT 10-26-78. I think it holds up well enough not to need repeating, and even includes some Otho stories I actually did write down, including the fact that he had done the survey work for the Shafer Trail road leading from the White Rim to the Island, following a trail developed by Frank and John Shafer. And here's an incentive to be interactive with the link: The story includes Otho's version of the origin of Dead Horse Point (the name, not the point), which also appears in his book.
Otho also walked us partway down the one-cow-wide Murphy Trail built by him and his brothers Tom and Felix, from the west side of the Island down to their grazing land above the Green River. The trail ends near the Murphy Hogback, logically enough.
Our third trip, on May 12, 1979, which didn't cover nearly as much distance as the LaSal hike, more closely resembled that first adventure in that it was a grunt. Otho guided retired NPS ranger Slim Mabery (a former professional musician with a great history of his own), Sidewinder River Tours co-owner Doug De Vidal and me up a stock trail on the west side of the valley near the South end of town into Behind the Rocks. The trail was a little on the obscure side from lack of use, but there weren't a whole lot of options anyway—air on one side and a series of cliffs and scree slopes on the other. The ground, surprisingly, was muddy in spots. Otho commented that his family used the steep trail to move their cattle out of Moab Valley.
The one advantage of a steep trail is you gain altitude rapidly; we were on top in about 90 minutes.
Once we topped the wall, the country opened up into Devil's Garden on steroids—a series of massive parallel orange fins angling down toward the Egg Ranch Road and the Colorado River. A number of petroglyphs were located on rock walls, below an ancient Native American fort, along with inscriptions from the turn of the 20th Century.
The hike, detailed in the May 17, 1979 issue of The Times, was mostly uneventful, except when 71-year-old Slim buckled his belt and mine together, and used them to help stabilize Otho's descent down a short chimney. One couldn't really call it a "belay," although I did so in the article, more a steadying influence. Doug and I waited below to catch him, should things go south.
The other interesting part of the trip occurred when we decided to find our way down a canyon to the Egg Ranch Road, which was considerably shorter than returning the way we had come, assuming we could hitch a ride once we got to the pavement.
I had always wondered what it would be like to be thoroughly rimmed up, and this, I suppose, was my lucky day. That's what we did, about 70 feet above the road: So close. After a half-dozen or so spooky attempts, we eventually chimneyed and scratched our way down to the pavement.
Upon reaching the road, we discovered that hitching with a couple of guys north of 70 years old was a great way to grab a quick ride. A short, pleasant hop in the back of someone's pickup and we were back where we started, bloody and sore, bent but unbroken.
After we ran the story, Mitch Williams, owner of Tag-A-Long Tours and lover of all things historic, thought it sounded familiar and dug through his old papers to find a clipping describing the same hike, led by Otho, on May 11, 1922. Amazing. Sam ran the old article on the May 24, 1979 editorial page.
The 1922 article included a visit to a natural bridge discovered by Otho's brother Will seven years earlier, which we, too, explored during the our trip. The piece commented:
"The party visiting the bridge last Sunday went horseback, but in several places it was found expedient to dismount and lead the horses. It is less trouble for a man to roll down a steep declivity alone than to be forced to roll with a horse trying to beat him to the bottom, Sunday's sightseers declare, However, no such thing occurred on this trip, as Otho Murphy is a competent guide and warned the riders of the places where possibility of accident lurked."
I decided it had been a good thing we weren't mounted on our trip, as lowering a horse down a vertical chimney with a couple of leather belts would have been a challenge.
In August of 1981, Otho called, suggesting a visit to the site of a cult settlement he said was somewhere out in the flats of the Green River Desert northwest of Moab (And no, this wasn't the more well-known site in San Juan County near the turnoff from Highway 191 to the Needles).
We had planned to go the first weekend in September. Otho again promised we could drive to this one.
He died August 28 while chopping wood.
It's not history; it's just what we did.
Also, thanks to Christy Williams Dunton and the Moab Museum, we can provide this link to an audio recording of Otho Murphy singing his tune "Moab Mellow Moon" and then 2 minutes of Oral History: CLICK HERE TO LISTEN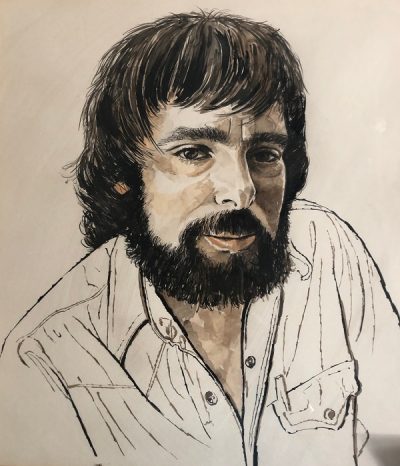 Los Angeles-born BILL DAVIS first came to Utah as a student, where he earned his Bachelor's degree in Journalism from Utah State University. He spent his wayward youth working as a graphic cameraman and photographer, then as a musician. In 1978, Bill was hired as a reporter/columnist for Moab's Times-Independent Newspaper before returning to USU with his wife Kris and gaining his Masters Degree. He taught Journalism at San Joaquin Delta College in Stockton, CA for 24 years, until his retirement in 2010. Now he and Kris live in Salt Lake City, UT.
To comment, scroll to the bottom of the page.
Zephyr Policy: REAL NAMES ONLY on Comments!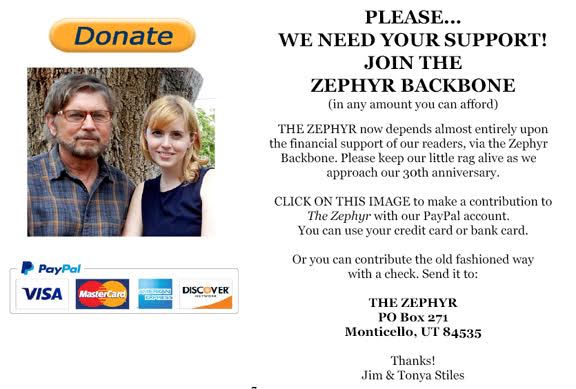 Don't forget the Zephyr ads! All links are hot!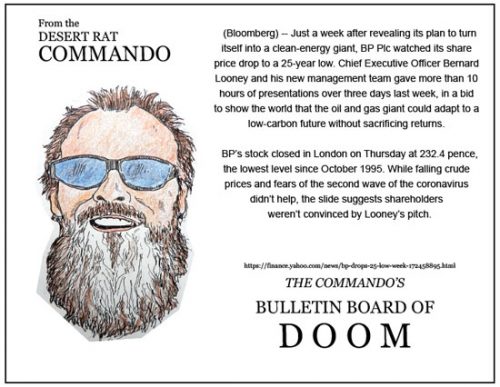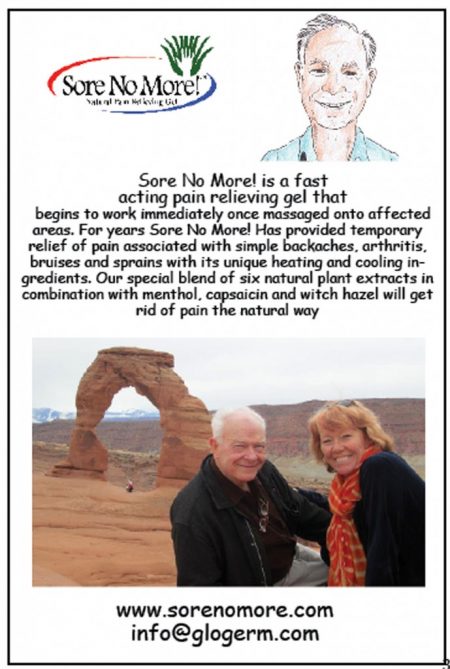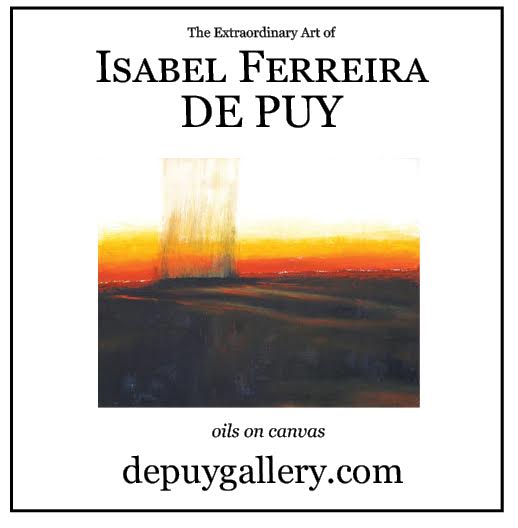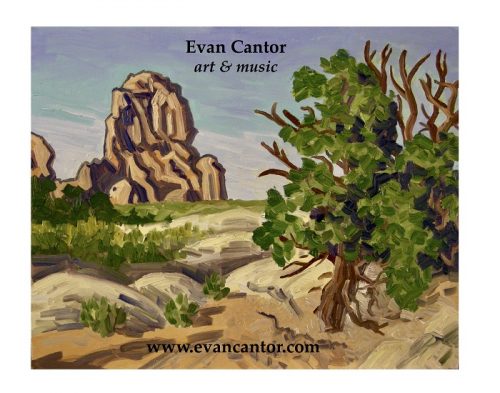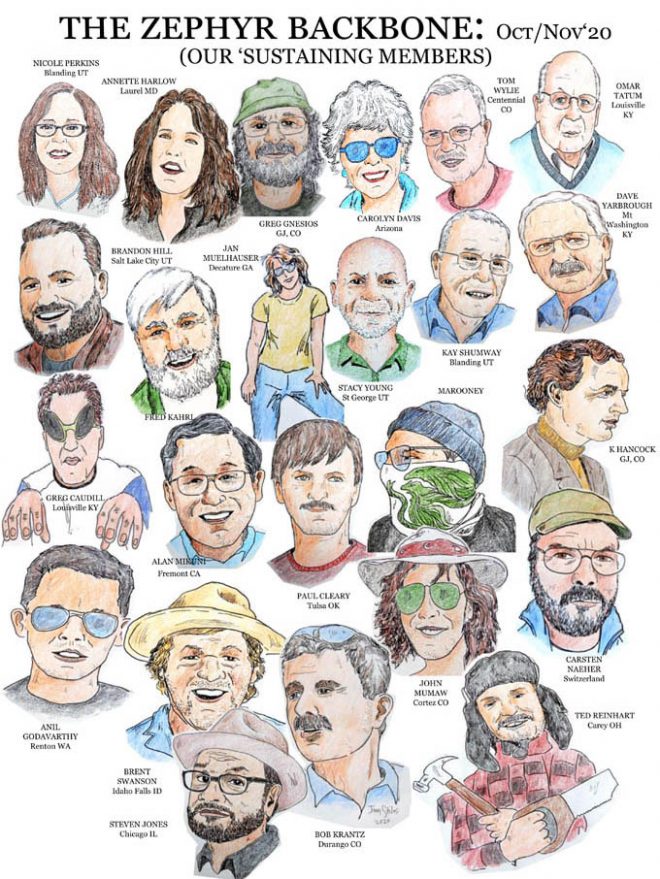 Zephyr Policy: REAL NAMES ONLY on Comments!