Within hours of his inauguration, President Joe Biden started the process to restore the original boundaries of Bears Ears National Monument. Here we go again.
This publication has written tens of thousands of words on the controversy since the idea of a Bears Ears monument first arose several years ago. A fraction of the information that we offered to our readers ever made it into the mainstream media. In 2021, it doesn't surprise me at all.
We don't plan on getting back into this nightmare again, to any great extent. We've said in the last four years what needed to be said. What I plan to do here is simply include links to many of those past Zephyr stories, because they're just as accurate now, and just as relevant, as they were when we wrote them. If you are really interested in the history of the monument, and how we got from there to here, take the time to read the links…
But just briefly, here is a Bears Ears timeline:
Summer 2016. The Obama administration moves forward, in a presidential election year, with public hearings for a proposed 1.6 million acre Bears Ears NM.
November 7: It's assumed that Hillary Clinton will easily win and that consequently, the monument is a done deal.
November 8: Trump wins.
December 28, 2016:  Knowing with absolute certainty that a Trump administration will either rescind or reduce the monument, President Obama creates Bears Ears NM anyway. What followed over the next four years were some of the most acrimonious, toxic public land debates that I have encountered in the forty years I have covered these issues in Southeast Utah. What was the point of it all? As it turned out, the point of it all was indeed…to make a point.
(A year later, Trump dramatically reduces the size of the monument, but protections already in place for all public lands, like the Archaeological Resources Protection Act (ARPA) remain in place. And hundreds of thousands of adjacent public,lands continue to be managed as wilderness–the highest level of protection.)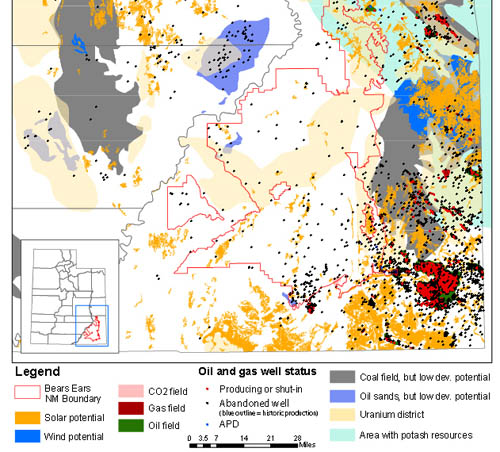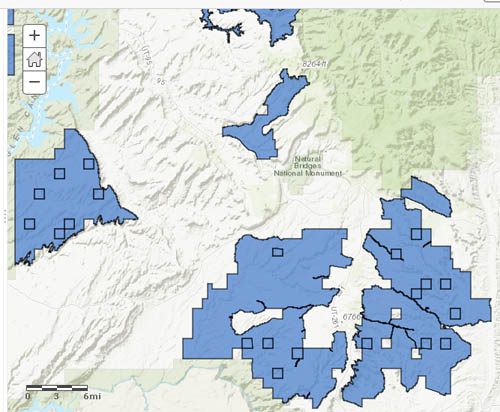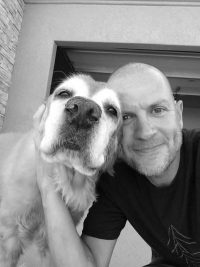 Of all the Zephyr stories about Bears Ears, contributor Stacy Young's December 2018 article, "Bears Ears Brinkmanship: With Friends Like These, Does Cedar Mesa Need Enemies?" was the most revelatory.
Stacy discovered a remarkable video of a forum held at Johns Hopkins University on April 13, 2018. Its panel included San Juan County commissioner Willie Grayeyes and environmental activist Josh Ewing. But the epiphany that came out of the hour long discussion fell to Tommy Beaudreau, the chief of staff to former Interior Secretary Sally Jewell.
Here is Stacy's account of the comments…
…about an hour into the presentation, Tommy Beaudreau, Chief-of-Staff of former Interior Secretary Jewell, explains that the decision to launch the monument directly into the current political thresher was done with full knowledge that what has happened would happen.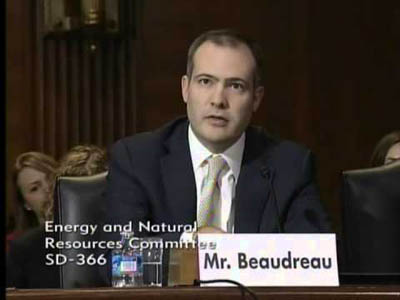 He acknowledges that the administration knew in late 2016 that the monument proclamation would be received as an act of provocation if not a declaration of total war. They knew there was no chance that the monument as designated would be properly funded or any other constructive steps taken toward its implementation. They knew the ensuing controversy would be protracted and the outcome of the fight uncertain. They knew this chain reaction would negatively impact the landscape and its cultural resources. And still they set it in motion.
The obvious question is this: how could anyone make a risk assessment even superficially similar to the one outlined at the top yet reach a completely opposite conclusion about what constitutes a responsible course of action? The answer, it turns out, depends on whether you're trying to protect a place or a particular interpretation of the Antiquities Act.
This becomes clear during the same segment of the Johns Hopkins presentation, when Beaudreau explains in clear and relatively detailed fashion that what made some sacrifice of Bear Ears tolerable is that it represents the best opportunity to 'prepare the battlefield' for a court fight over the limits of the Antiquities Act.
To read Stacy Young's "Bears Ears Brinkmanship" in full, click here.
In other words, the Obama administration was fully aware that the monument designation would have disastrous environmental and archaeological consequences. They knew it would create unprecedented division and chaos. And they did it anyway. Just as a test. All of those who cared about the area, whether they supported or opposed the monument, were simply part of an experiment. All of us suffered the consequences.
The resource itself, the very reason the monument was allegedly created, suffered the most, as massive national publicity campaigns by the recreation industry and mainstream environmentalists brought thousands of new tourists to southeast Utah.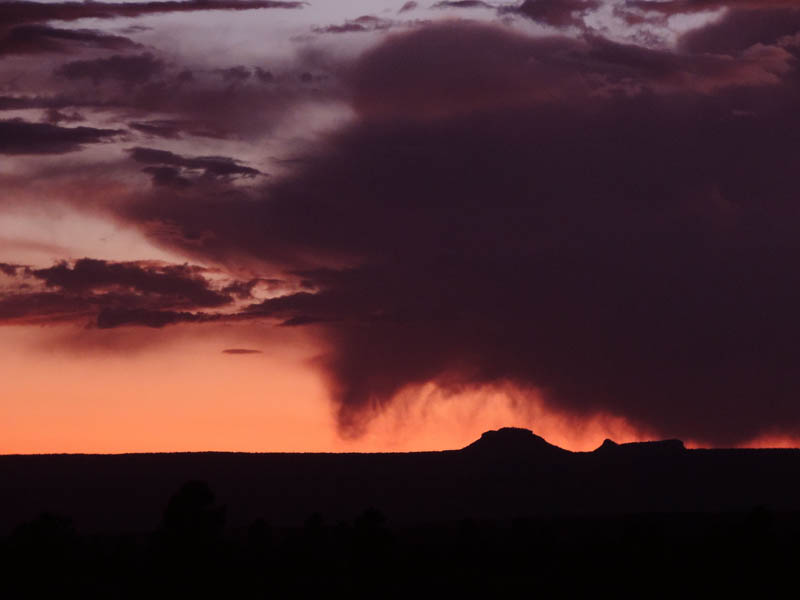 Environmentalists showed little concern for the impacts from Industrial Tourism; after all, many of them depend on generous contributions from corporations like Patagonia and REI. Inc. to fund their many campaigns and meet their growing payrolls.
Instead, their concern was always for the impacts created by the energy industry. They predicted unprecedented land rushes and utter devastation from mining and drilling. But it never happened.
National Geographic noted on the day after Biden's inauguration that, "So far, they have seen few lasting consequences of Trump's actions, which were intended to increase access and encourage exploitation of natural resources within the monuments."
It didn't happen because everyone knew, even environmentalists, that there were no significant energy reserves in the very places they claimed were at risk from exploitation. Even Mike Popejoy, Utah public lands director at Grand Canyon Trust, told NatG that "no on-the-ground damage on any large scale has been done."
* * *
In early 2017, just after the monument was designated, I offered an alternative to the monument, a reasonable and rational way to protect the resources of Cedar Mesa. The idea was to offer protection without creating the destructive consequences of a monument designation that has now become little more than a marketing tool for the outdoor recreation industry and mainstream environmental organizations who spend most of their time trying to raise more money for their burgeoning payrolls .
The article offered ways to deal with the concerns and impacts that needed to be mitigated. Congressman John Curtis's office even took an interest in some of the suggestions, but ultimately they were ignored by both sides. To embrace them would have required some compromise.
But again, if you are truly interested in understanding the story of Bears Ears, please take the ten minutes you'll need to read this story:
AND FINALLY…
Though I think the "Bears Ears Alternative" could have effectively provided the kind of resource protection that was needed, while avoiding the pitfalls of Industrial Recreation, its time has come and gone. It could have been different, but the world has changed in four years. Most of San Juan County's residents insist that they "don't want to be the next Moab." But that future is already happening. We even reported the changes in 2018.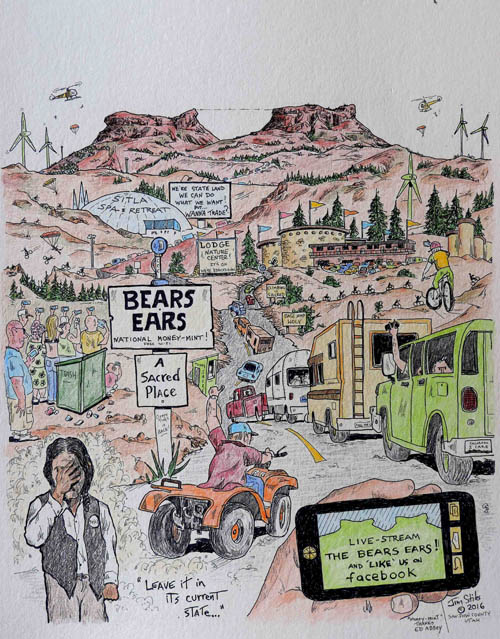 It may take a decade. It may take two. But sooner or later, we're all going to be "the next Moab." Good luck to us all.
Jim Stiles is Founding Publisher and Senior Editor of the Canyon Country Zephyr.
To comment, scroll to the bottom of the page.
Zephyr Policy: REAL NAMES ONLY on Comments!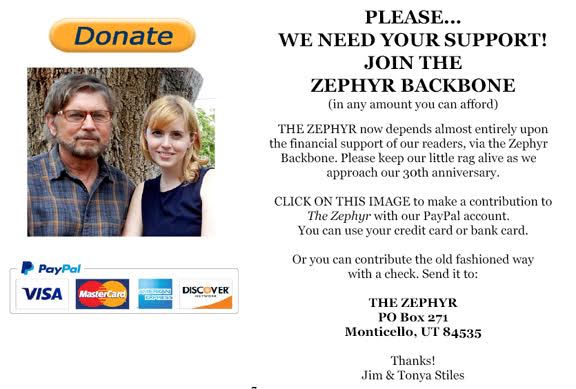 Don't forget the Zephyr ads! All links are hot!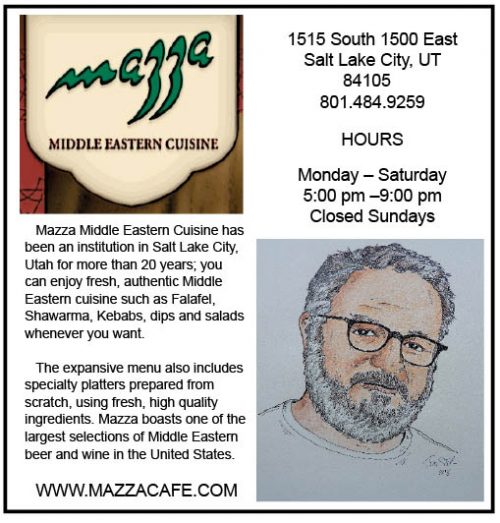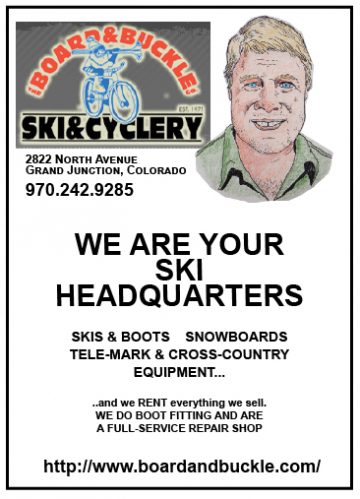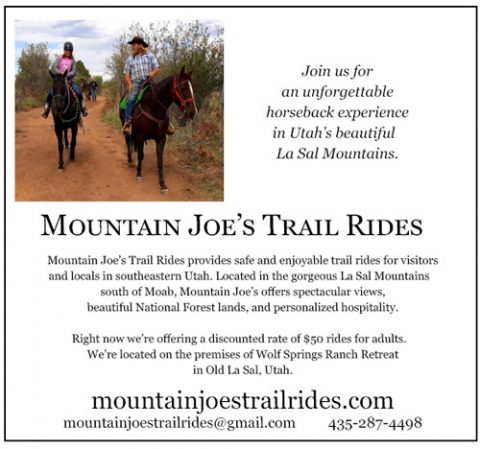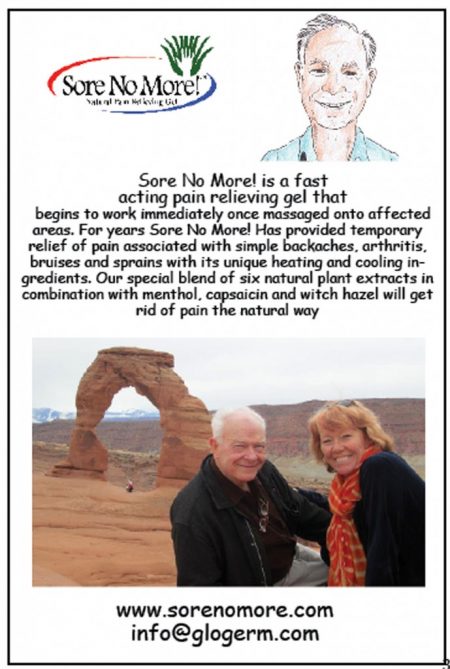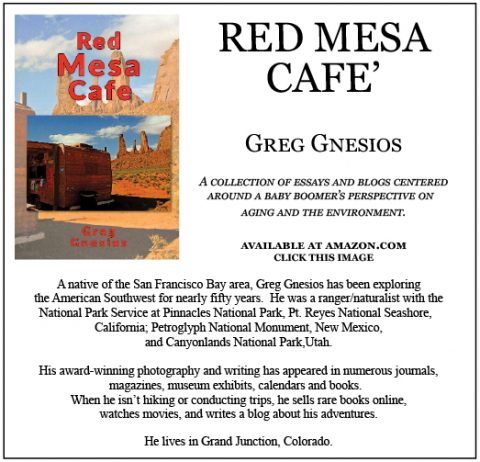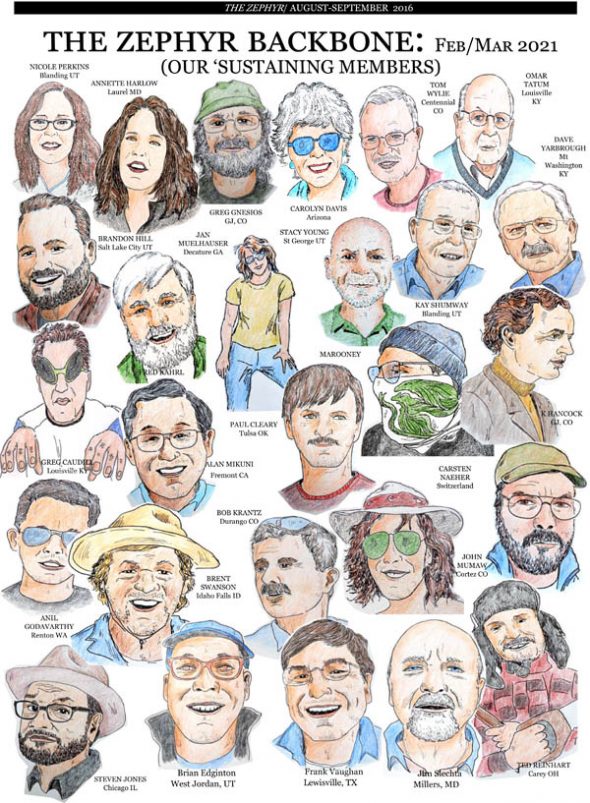 Zephyr Policy: REAL NAMES ONLY on Comments!