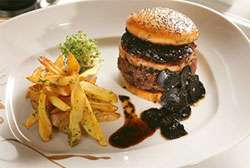 "As is everything in Vegas, the FleurBurger 5000 is over the top with a hefty price tag of $5,000.00……  It is a Kobe burger containing foie gras, a special truffle sauce, and is served on a brioche truffle bun with black truffles on the side.  The burger is served with a bottle of Chateau Petrus 1990 poured in Ichendorf Brunello stemware (you get to keep the stemware) imported from Italy, and a certificate of authenticity will be mailed to your home………"  Trend Hunter
From 2001 to 2009, the average annual number of vehicle-miles traveled by people ages 16-34 dropped 23 percent, from 10,300 to 7,900, the survey found. Gen Y-ers, also known as Millennials, tend to ride bicycles, take public transit and rely on virtual media.
More than a quarter of Millennials – 26 percent – lacked a driver's license in 2010, up 5 percentage points from 2000, the Federal Highway Administration reported.  Yahoo
Since Bonneville Dam outside Portland was built in 1938, there have been plenty of times there weren't 38,000 sockeye salmon swimming over the fish ladders in a whole year. But on Monday that many passed the Columbia River dam, and another 41,000 swam over the dam on Wednesday — a rate of nearly 30 a minute. That bought the total so far to 290,000.A record run of more than 400,000 of the Columbia Basin's farthest-swimming salmon are expected to return this year, almost all of them wild fish bred in rivers, instead of the hatcheries that produce most Northwest salmon.
Biologists credit habitat improvements in the Okanagan Basin of northern Washington and Canada, improved dam operations, and favorable ocean conditions for the numbers. Okanagan sockeye swim more than 500 mils to spawn. Yahoo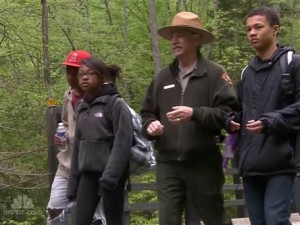 (from msnbc) 'At National Parks, where are all the young people?'
AN EXCERPT:   At Rocky Mountain National Park in Colorado, rangers are seeing more than green this spring. They're also noticing a little more gray.  The average visitor to national parks is getting older.  Cyclist John O'Malley, 61, of Summit County, Colo., has enjoyed the trails for almost half a century.
"You do get close to nature," Malley said.
But apparently, not everyone shares that fondness anymore…Back in 1996, at Death Valley National Park, almost a third of visitors were in their 20s. But in the last few years, that number has dropped to just 11 percent at Yosemite and six percent at Yellowstone, according to a University of Idaho analysis of Park Service attendance figures. ZBLOG
To read the PDF version of this article, click here.
Don't forget the Zephyr ads! All links are hot!